Lyft Sexual Misconduct Attorney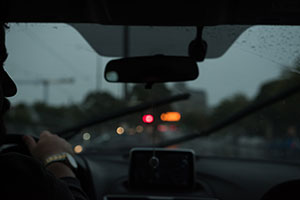 Sexual harassment and assaults during Lyft rides by Lyft drivers have become more common, we know. When you call for a ride, it never crosses your mind that the driver might do something bad to you. After all, you're using an app that millions of other people are using and have mostly good experiences. Lyft is trying hard to prevent problematic drivers from becoming part of their network, but as they grow, they admit more and more people inside their pool of drivers.
Obviously, there are very few Lyft drivers that sexually harass other people, but if you were unfortunate to run into some of them, don't let them get away with it. When they give you the ride you've paid for, they know that no one is watching. That can encourage them to harass and possibly attack you sexually. But you should know that proving their misconduct and your injuries due to that is not impossible. With a good lawyer on your side, you can take the attacker to court and receive justice, as you deserve.
Also, you can get compensated for the injuries sustained due to the sexual misconduct of the Lyft driver. Maybe you have been physically injured and need medical help. Even if you were not injured physically, the act of sexual harassment and assault could leave serious emotional scars that can prevent you from enjoying life to its fullest. This is where our Lyft sexual misconduct attorneys can help. We help good people who are injured in Florida recover the damages they have suffered. We fight aggressively for their right to receive justice till the very end and never give up.
Call (305) 285-1115 for free consultations with our Lyft sexual misconduct lawyers at Wolfson & Leon. You'll get the necessary legal advice free of charge. We don't ask for any fees until we recover for you.
How to Recover from Sexually Abusive Lyft Driver?
Until recently, it was impossible to recover damages from Lyft driver due to their strict terms of use. When you sign up with them you check a box that links to their Terms of Use, but chances are that you haven't read them. Well, you have signed an agreement to resolve any issues with Lyft drivers through a procedure of internal arbitration. At the same time, you have waived your right to speak publicly about the issue.
Now, that has changed. Lyft has announced that when it comes to sexual misconduct, they will allow passengers take the abusive drivers to court. That means that if you have sustained personal injuries due to sexual harassment or sexual assault by a Lyft driver, you can claim damages from them in a court of law.
Lyft Accidents and Injuries
Lyft is known as the main competitor of Uber. It is a tech company that connects vehicle drivers with people who need a ride. The latter pay the driver to give them a ride wherever possible. They operate the whole business via a mobile app. Lyft started working in 2012, and soon grew into the main competitor of the already established Uber. Their rides are available in more than 300 US cities, including the major ones, such as Miami, Los Angeles, New York, and San Francisco. They strive to get accepted by city authorities wherever they appear, but the consumers prefer ridesharing over taxi services, so the future seems bright for them.
It seemed that Uber will remain the dominant power in the ridesharing space for the years to come, but the company faced some internal issues in the last few months, which Lyft took advantage of very well. With a well-executed marketing strategy, they managed to reach many new customers, and now they claim 35% of the total ridesharing market. That's dangerously close to Uber and promises good times ahead of the company.
Lyft gives huge importance to the safety of their consumer; hence they have implemented strict screening procedures for potential drivers before joining the platform. The screening process includes:
Background checks, including checks of criminal records, National Registry of Sex Offenders and Department of Motor Vehicle checks;
Checks if the driver possesses a driving license for at least one year;
In-person interview with the driver;
Zero tolerance for drugs and alcohol policy
These safety procedures keep bad drivers away from Lyft platform, but it cannot keep away those who haven't done a crime or misdemeanor yet but may do so in the near future. Those are the drivers whose behavior create accidents and personal injuries. The most common of them include:
Sexual assault accidents by Lyft drivers
Lyft drivers' sexual harassment accidents
Rapes by Lyft drivers
Car accidents due to distracted driving by Lyft driver
Sideswipe and merging accidents with Lyft drivers
Lane change car accidents during Lyft rides
Car accidents with buses and Lyft drivers
Truck accidents with Lyft drivers
Lyft T-bone car accidents and injuries
Lyft accidents with cyclists
Lyft car accidents with motorcycles
Construction zone Lyft car crashes
Rear-end car accidents and injuries with Lyft drivers
Car accidents between Lyft drivers
Crashes between Uber and Lyft drivers
Head-on collisions with Lyft car driver
Lyft car accidents with cyclists
Lyft car accidents with pedestrians
Road rage car accidents with Lyft cars
There are several female Lyft passengers who have reported sexual harassment and assaults by Lyft drivers. Uber was hit by the same claims of misconduct by their drivers, so they decided to allow passengers take the sexually abusive drivers directly to court. Before that, passengers had to go through internal arbitration and were not allowed to go to court before that procedure, nor talk in public about that.
Lyft followed Uber example not only when they banned passengers from going directly to court, but also when the ban was waived. Now, sexually abused victims of Lyft drivers can recover damages, and this is where our Lyft sexual misconduct lawyers can help you. Be it was a traffic accident or sexual harassment or assault, we can help you recover for the following:
Medical bills, including surgeries and regular visits to hospital
Mental health treatments due to sexual abuse
Compensation for pain, suffering, stress, and emotional pain
Scarring and disfigurement
Lost wages
Loss of financial support for dependents
Funeral costs due to wrongful death
Medical devices bills
Lyft Sexual Misconduct Attorneys
You don't have to go through this alone. We know that this is a difficult situation for you and you'll have to live with this for the times to come. But, in our own experience with our former clients, we know that receiving justice through damages recovery will not only make it a little bit easier for you emotionally but will also pay for the necessary treatments for physical and mental recovery from the event. Our Lyft sexual misconduct attorneys at Wolfson & Leon can help you. Call us at (305) 285-1115 for free consultations. We handle cases on contingency basis, so you won't pay anything unless we recover from you.
We serve clients throughout Florida, including the Miami-Dade County, Broward County, Palm Beach County, Lee County, and Collier County. We are available to help anyone injured, harassed, molested or raped in a Lyft vehicle in Florida including but not limited to the communities of Fort Myers, Naples, Cape Coral, Lehigh Acres, Sarasota, Tampa, Orlando, Miami, Fort Lauderdale, West Palm Beach, Tallahassee, Gainesville, Daytona Beach and Jacksonville.