Uber Accident
Miami Uber Accident Injury LawyersUber and Lyft Serious Injury Attorneys in Miami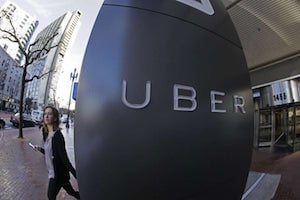 Uber, Lyft and other Transportation Network Companies (TNC) are revolutionizing the way people travel. But one thing hasn't changed – people get seriously injured in car accidents in Miami and all over South Florida. And when good folks get injured in an Uber or Lyft car, they should talk to a Miami Uber Accident Injury Lawyer as soon as possible.
Many towns, cities and counties have debated how to regulate Uber and Lyft. The overwhelming majority of the electorate demanded that the politicians figure out how to allow Lyft and Uber operate in their communities. Palm Beach, Broward and now Miami-Dade counties have finally given in and, like much of the country, Uber and Lyft can now operate freely throughout South Florida including at local airports like Miami International Airport.
One of the main points of contention in the TNC debate was insurance. The politicians and the public wanted to know who would be responsible when:
These ride-sharing companies answered the question by promising that they had insurance coverage with one million dollar ($1,000,000) insurance policy limits. Uber and Lyft promised that if one of their "partners" injured another driver, pedestrian or motorist while they were "on the clock" then the Uber driver was covered for 1 million dollars.
They also promised that if an Uber or Lyft customer was injured due to the negligence of an uninsured motorist, then Uber and Lyft have 1 million dollars in uninsured or underinsured motorist insurance coverage. In other words, the Uber or Lyft passenger with personal injuries as a result of an accident with someone who did not have car insurance or not enough car insurance would have 1 million dollars in insurance available to compensate for injuries and damages.
The question of PIP, or Personal Injury Protection, benefits has not been resolved. It is fairly certain that the Uber or Lyft driver's personal automobile policy would deny coverage. Most auto policies exclude coverage when its insured is using the insured vehicle for a commercial purpose like driving for Uber or Lyft unless the insurance company knows about it in advance. If the insurance company knows that the insured person or vehicle is driving for Lyft or Uber then they can offer the correct policy of insurance and charge an appropriate premium.
Our Miami Uber Personal Injury Lawyers closely watch the law as it develops in the area of Uber or Lyft car accident injury accidents. If you were injured by an Uber or Lyft driver you should contact a Miami Uber and Lyft Personal Injury Lawyer as soon as you can because making a recovery could be complicated. If you were hurt while riding in a Lyft or Uber car, then you will need good legal advice from an experienced Uber Accident Attorney in Miami.
While these companies have promised to have 1 million dollars in insurance coverage, the proof is in the results. Uber, Lyft and the insurance companies involved will have to walk the walk, not just talk the talk when it comes to being as responsible as they promised. Our Uber Car Accident Lawyers in Miami are aggressive in pursuing compensation for our clients from any person, company or corporation who caused their injuries and damages.
The Miami Personal Injury Lawyers at Wolfson & Leon help people in all aspects of personal injury including motor vehicle accidents, truck accidents, pedestrian accidents, motorcycle accidents, slip and fall, premises liability and wrongful death.
If you live in South Florida or if you are visiting here for personal or professional reasons using Uber or Lyft and you are injured due to the negligence of another person, company, corporation or a public governmental agency, the Uber and Lyft Car Accident Injury Lawyers can help you and your family. If you are an Uber or Lyft driver and you are injured in a car accident, call our Uber Accident Attorneys. In fact, our staff includes a former Uber and Lyft driver from here in Miami. We understand the daily challenges of driving for a living.
Some of our clients question whether they need to be a United States citizen to make a claim for personal injury or to file a lawsuit in our court system. The Uber Car Accident Injury Attorneys will tell you that you do not need to be an American citizen to use our system of justice – it is here to protect everyone. In fact, our Uber Injury Accident Lawyers have represented clients with personal injury claims from a number of international cities and countries including Argentina, Rio de Janeiro Brazil, Caracas Venezuela, Bogota Colombia, Peru, Ecuador, and Costa Rica.
Many clients are concerned about a language barrier with a Miami personal injury attorney. Our Uber and Lyft Serious Injury Attorney Jonah Wolfson is a bilingual personal injury attorney in Miami. You can see him speak on a variety of topics on Wolfson & Leon Spanish website right now or you can call him today at (305) 285-1115.
Uber and Lyft Serious Injury Attorneys in Miami
If you were injured in a car accident or on any form of transportation including taxis, limousine, car service, shuttle, Metrorail or bus then you should call an Uber Car Accident Attorney today. We can help you figure out the complicated processes in Florida of investigating and presenting your Uber accident personal injury claim. We can also help you work with your doctors so that you can recover.
Our Uber and Lyft Accident Attorneys can deal with the insurance companies while you get the medical care you need. We will look for the available insurance coverages from your car crash, investigate the facts of your car accident and aggressively represent your best interests.
If you were seriously injured in a Lyft or Uber auto crash, our Miami Serious Injury Lawyers can help you and your family survive these tough times. We can meet with you anytime and we will come to you for a free consultation.
The Miami Personal Injury Lawyers at Wolfson & Leon represent people injured in all aspects of personal injury and wrongful death including: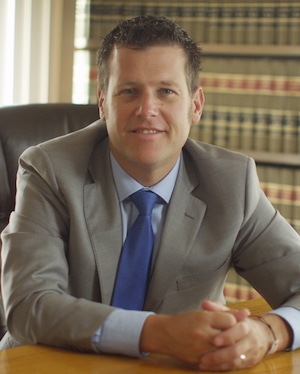 Wolfson & Leon in Miami has been helping personal injury clients and the families of wrongful death victims for over 55 years. Jonah Wolfson is a bilingual personal injury attorney in Miami and is available to speak to you now. Please feel free to check our results and call us with any questions.
Wolfson & Leon also represents car accident injury victims in Victoria Park, Wilton Manors, Little Haiti, Allapattah, South Beach, The Roads, Wynwood, Miracle Mile, Westchester, Fort Lauderdale, Miami Gardens, Coral Ridge and other cities and communities throughout South Florida.
---
CALL NOW TO SPEAK TO A LEGAL PROFESSIONAL (305) 285-1115
or click here to submit your personal injury questions.