Drunk Driving Accidents
Miami Personal Injury Lawyers Helping Victims of DUI Car Accidents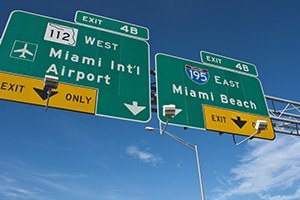 It's bad enough that folks drive distracted. That they text and drive. Talk on the phone and drive. And even eat and drive. But if someone breaks the safety rules while drinking, it is really unforgiveable. If you were in a Miami car accident that was caused by a drunk driver, you are going to want justice. At Wolfson & Leon, we have Miami car accident lawyers with experience representing victims of drunk driving accidents.
In Miami, with the focus on image and entertainment, following the safety rules is not top of the list. Folks drive drunk as part of the party atmosphere and care-free lifestyle that is so common. Car accidents caused by drunk or impaired driving are not uncommon.
Miami Personal Injury Drunk Driving Statistics
But, drunk driving is a statewide and even a national problem. In fact, Florida has it worse than most states. In our state, the CDC reports that 2.1% of people report driving after having had too much to drink while, in the rest of the country, the number is smaller at 1.9%. That is just the ones who admit it. In the experience of our Miami Car Accident Attorneys, the true number is probably much higher. It has an impact on our safety on the roads as well as from a broader, economic standpoint. From a statistical standpoint, it is clear that drunk driving car accidents cause damage to people and property. Just take a look:
Mistakenly, many people think that getting drunk has to do with the type of drink. But, as The National Highway Insurance Institute for Highway Safety reports, it is how much you drink and how quick. And, that is supported by the fact that, in 2014, 65% of people killed in drunk driving car accidents died between 12am and 3am.
The National Highway and Traffic Safety Administration ("NHTSA") reports that just about every 90 seconds, a person is injured in a drunk driving accident. They also report that, in 2014, 610,971 people died in drunk driving car accidents. And, one in three people will be involved in an alcohol related car accident in his or her lifetime. That was one every 53 minutes. The NHTSA reports that drunk driving costs our Country about 132 billion dollars per year. Much of that cost is meted out in the legal system, where Wolfson & Leon's Miami car accident lawyers see dollars changing hands on these cases all the time.
The NHTSA reported recently that car accidents were the leading cause of death in teens. One-third of the accidents involving a death to a teen was alcohol related. The Centers for Disease Control Centers for Disease Control report that the average drunk driver has driven drunk 80 times before first getting arrested. A Michigan State University report indicates that a normal person metabolizes alcohol at about one drink per hour. They say that only time sobers a person up and that taking cold showers and drinking coffee does nothing.
In Miami, car accidents just should not happen from drunk driving because folks have Uber and Lyft Drivers at their disposal. Given the existence of these services, causing a Miami car accident because of drinking is simply without excuse.
Miami DUI Punitive Damage Attorneys
Drunk driving car accidents cause serious personal injuries. And, drunk driving victims can sue for punitive damages in a lawsuit. Punitive damages are money damages that are punishing in nature. Ordinarily, punitive damages have limitations on the amount that can be awarded and the burden of proof. When it comes to drunk driving car accidents, though, such limitations do not apply. Rather, Florida Statute 768.736 states as follows:
768.736 Punitive damages; exceptions for intoxication
"Sections 768.725 and 768.73 do not apply to any defendant who, at the time of the act or omission for which punitive damages are sought, was under the influence of any alcoholic beverage or drug to the extent that the defendant's normal faculties were impaired, or who had a blood or breath alcohol level of 0.08 percent or higher."
So, if you or a family member were injured in a Miami car accident as a result of drunk or impaired driver, your Miami Personal Injury Attorney may be able to pursue punitive damages. Where the facts warrant it we can pursue punitive damages for injuries resulting from drunk or impaired driving in:
Our Miami personal injury lawyers and Miami car accident lawyers have over 55 years of experience dealing with drunk driving cases. We have millions of dollars in settlements and verdicts in drunk driving cases.
What Is A Drunk Driving Accident In Florida?
A driver is considered intoxicated when their blood alcohol level is 0.8% or higher. Drunk driving is commonly referred to as driving under the influence, or a DUI. Accidents involving alcohol can be particularly severe due to the driver's impairment. They may be traveling at an excessive speed, their vision may be impaired, or their reflexes have slowed considerably due to intoxication. They may be unable to stop or safely operate their car, putting those around them on the road in harm's way. Car accidents caused by an intoxicated driver can result in severe, life-altering, and even fatal injuries.
What Damages May Be Available If A Drunk Driver Hits Me?
Car accidents involving alcohol may result in catastrophic injuries. Heavily intoxicated drivers may experience slowed reflexes, impaired vision, limited hand-eye coordination, and difficulty perceiving distance. Drivers who operate their cars while impaired can cause severe injuries to others on the road if they are speeding or driving erratically. If a drunk driver severely injured you, you may be eligible to recover damages to pay for costly medical treatment, future care, and mental health counseling. When injuries prevent you from working, you may qualify for compensation for current and future lost wages. You may also be entitled to receive damages if you are permanently disabled.
What Is The Dram Shop Law In Florida?
Restaurants, bars, and other companies in the hospitality industry that serve alcohol have a responsibility to operate safely. Serving alcohol in certain situations may violate this obligation. When an establishment willfully serves alcohol to minors, drunk people, or patrons who are habitually impaired, they breach this duty. Under Florida's dram shop laws, bars, restaurants, and other establishments may be held responsible for any harm caused as a result of their decision to serve alcohol. This law allows victims to pursue a lawsuit against these establishments to recover damages for their injuries.
How Do I Find The Best-Drunk Driving Lawyer In Miami?
Victims of drunk driving accidents often have extensive and life-altering injuries. You need to speak to the best drunk driving lawyer in Miami to find out how to secure your rights when you've been hurt. To find the best attorney, you should take the time to interview them. In addition to asking them questions about your case, find out what their background is and how much experience they have in defending injured victims of drunk driving accidents. If your case requires extensive research or expert testimony, will they take this approach? Ask about their fee structure and when you will pay for their legal service. Finally, take the time to understand what is involved with filing a lawsuit and what you can expect.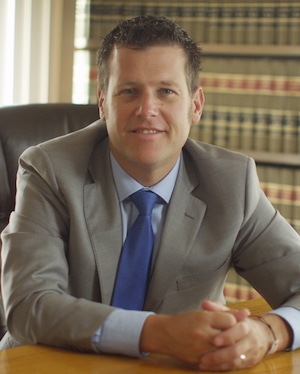 Miami Personal Injury Lawyers
The Miami Personal Injury Attorneys at Wolfson & Leon have been representing people injured or killed by drunk or impaired drivers for over 55 years. If you or your loved ones were seriously injured in a drunk driving related accident, we can help.
Jonah Wolfson is a bilingual personal injury lawyer in Miami. His staff is also bilingual and they help clients in Miami as well as a host of other countries including Brazil, Argentina, Venezuela, Colombia, Nicaragua, Peru and Cuba.
Call us right now at (305) 285-1115 for a free consultation and we will answer your questions and help you in any way we can.
---
CALL NOW TO SPEAK TO A LEGAL PROFESSIONAL (305) 285-1115
or click here to submit your personal injury questions.