Uber Sexual Assault & Harassment Lawyer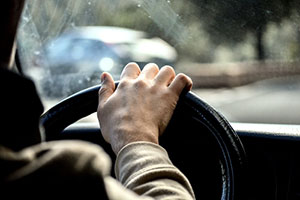 Have you been sexually harassed or assaulted by an Uber driver and suffered personal injuries due to the accident? Don't let it go just like that. When someone has gone too far, they should pay for the damage they caused. For damages recovery from your Uber accident, call our Uber sexual assault lawyers at Wolfson & Leon for help.
We assist good folks from Florida with personal injuries since 1963 and are at your service as well. Our consultations are free, and we don't ask for fees unless we recover for you. Just call us at (305) 285-1115 and speak to one of our Uber accident attorneys. We will listen to you carefully and advise you about your rights and potential avenues of damage recovery.
Here at Wolfson & Leon we know how Uber drivers work. One of the members of our personal injury team is a former Uber and Lyft driver and provides us with valuable insights when we work on personal injury cases due to Uber accidents. This is of great help when we help our clients recover damages due to accidents with Uber drivers.
Uber Drivers in Florida
Uber doesn't want to make public the number of drivers they have in Florida, but according to estimations and some numbers provided by them back in 2016, there are around 10,000 Uber drivers in Miami alone. Considering other major Florida cities, it is logical to assume that there are a large number of Uber drivers in the Sunshine State.
These drivers are trying to serve their clients the best they can, but that often involves driving dangerously, which leads to many accidents and injured folks who end up looking for legal help. However, traffic accidents are not the only complaint against Uber.
More and more people now call for help about sexual harassment and even sexual assaults during their Uber experience. You rely on Uber to use polite, safe and respectful drivers. Prevention of sexual harassment and assaults is not an easy job. Don't think that you could have prevented it or that it was your fault. It is always and only fault of the harasser or assailant. But the question is whether Uber also shares in the blame. Don't hesitate to ask that question either. Call our Uber rape lawyers now for your free consultation at (305) 285-1115 and let's go over all of your options and whether Uber is at fault for the sexual misconduct, harassment or assault by its driver.
Uber Allows Customers to Take Sexual Assailants to Court
Until recently, signing up for Uber services and their terms and conditions meant that the sexual harassment and sexual assault victims have waived their right to pursue personal injury claim against Uber drivers before going through internal arbitration in the company. These arbitrations have been kept in secret. Customers, by signing the terms and conditions, waived their right to talk publicly about the arbitration as well. However, Uber recognized this as a big issue for the reputation of the company and decided to allow customers take Uber harassers and assailants to court.
They could report the accident with the crime investigation authorities, but now they will be allowed to file lawsuits or recovering from personal injuries as well. If you have suffered personal injuries due to sexual assault or harassment by an Uber driver, now you have a chance to pursue compensation in a court of law. Call us for your confidential and no obligation consultation at (305) 285-1115. We can answer your questions and come up with a course of action to help you get the compensation that you deserve.
Uber Accidents and Injuries
Uber is the world's most famous peer-to-peer ridesharing and food delivery company. It often serves as a successful example of the startups of the Silicon Valley - how they start small, scale big, and conquer the world by disruption. Due to its disruptive nature, Uber is not well-accepted by established players in the transportation market. Riding services are heavily-regulated, so entrance into these markets is not easy. The company struggles to enter whatever market they choose to enter, but the convenience and the lower prices of the services they enable makes them people's favorite and puts them in eventually good position for the fight. They usually choose a city to start operating in, and if regulators are against them, they mobilize public support for their service. This support often leads to change in regulations in favor of Uber.
Uber has had a tremendous impact on businesses in the past few years since it has started operating. They haven't entered in all the markets in the world, so many entrepreneurs have copied their business model and now offer ridesharing services platforms on smaller markets. Moreover, Uber is one of the companies that introduced the power of platform businesses. Now, many businesses that solve some existing issue in a more convenient way call themselves Uber for the problem they resolved such as "the Uber of …..".
The company has wide public support. Even with the fast growth of Lyft, the main competitor, they keep growing steadily. It is obvious that Uber is here to stay and that we will listen from them for the times to come. However, accidents and injuries come with them as well. Sexual harassers and assailants are everywhere, and some of them sign up to be Uber drivers, so they can't be entirely avoided.
Victims of Uber accidents, whether sexual assaults or traffic accidents, can be part of the following accidents:
Car accidents due to distracted driving by Uber driver
Sideswipe and merging accidents with Uber drivers
Lane change car accidents during Uber rides
Car accidents with Uber and Lyft drivers
Truck accidents with Uber drivers
Uber T-bone car accidents and injuries
Uber accidents with cyclists
Uber car accidents with motorcycles
Construction zone Uber car crashes
Rear-end car accidents and injuries with Uber drivers
Car accidents between Uber drivers
Sexual assault incidents by Uber drivers
Uber drivers' sexual harassment accidents
Rapes by Uber drivers
Crashes between Uber and taxi drivers
Head-on collisions with Uber car driver
Uber car accidents with cyclists on bridges
Uber car accidents with pedestrians
Road rage car accidents with Uber cars
These are not all the accidents that can occur during an Uber ride, but just the most common of them that we face with in our everyday lives. If you happen to be injured in any other Uber accident, don't hesitate to call our Uber injury lawyers for help. There are good chances that you are still entitled to damages recovery for any type of injury during an Uber ride. We can help you recover the following types of damages:
Medical bills, including visits to doctor and surgeries
Mental health recovery bills
Medication bills
Medical devices bills
Pain and suffering, stress and emotional pain compensation
Compensation due to sexual harassment or sexual assault by Uber driver
Loss of financial support
Lost earnings
Uber Sexual Assault Lawyers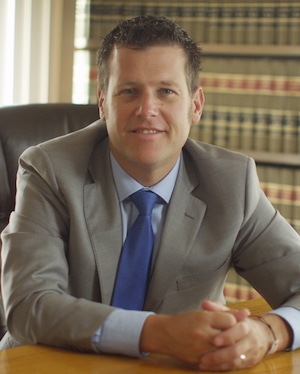 Proving the occurrence of a sexual assault and injuries due to it is not an easy task. It requires a serious approach by a professional who has experience with the issue. Our Uber sexual assault lawyers at Wolfson & Leon have helped injured victims in Florida since 1963 and we are here to help you too. Call us now at (305) 285-1115 for free bilingual consultations. We don't ask for fees unless we recover for you.
At Wolfson & Leon, we have offices in Miami, Fort Lauderdale, West Palm Beach and Fort Myers. We serve all injured victims in Florida and our Uber accident lawyers help the people in the communities of Miami, Fort Lauderdale, Fort Myers, Naples, Key West, Cape Coral, Lehigh Acres, Sanibel, Sarasota, Tampa, Orlando, Estero, Bonita Springs, Daytona Beach, Tallahassee, Gainesville, Jacksonville and Marco Island.