Miami Uber Driver Accidents
Uber Accident Lawyers in Miami
As Miami Uber accident injury lawyers, we wondered just how many Uber and Lyft drivers are in Miami. Well, we finally know how many drivers are in Miami-Dade County now.
As part of the deal with Miami-Dade County on the issue of licensing, both companies needed to provide the number of registered drivers in Miami-Dade County. As of July 2016, Uber has 9478 registered drivers and Lyft has 3362 drivers registered in Miami-Dade County according to recent reports. That gives Uber a 3 to 1 advantage in Miami.
That advantage only figures to grow as Uber grows with the recently deployed UberEATS which has Uber drivers delivering food from over 100 restaurants in the eastern corridor of Miami and South Broward. Looking at the bigger picture, we now know there are at least 12,830 Uber and Lyft drivers in Miami who can deliver people and food 24 hours a day 7 days a week.
Uber Driver Accident Attorneys in Miami
These Uber drivers work hard and sometimes, in dangerous conditions. On any given shift, an Uber driver can go from a great passenger to a rude one to a drunk or impaired rider. It is this unpredictability that causes stress for Uber drivers on top of the usual challenges of driving safely. If you are an Uber driver and were injured in a car accident, you will want to find the best Uber accident lawyer for your case. Make sure the Miami personal injury attorney you select understands your role as an Uber driver.
As Uber accident attorneys in Miami, we understand how Uber and Lyft drivers work. In fact, a member of our Miami personal injury team is a former Uber and Lyft driver. We know a fair number of drivers operate both Uber and Lyft apps at the same time to increase their chances of picking up rides. As one ride request comes in the driver accepts it and then shuts down the other app.
Every Uber driver goes through the same thing when they get a ride request. First they get excited. Maybe this trip will be a long one with a great passenger who tips. But the second feeling is apprehension. This is a stranger they are picking up. Maybe they aren't nice or even safe. What if they want to go to a bad neighborhood? Uber drivers have the option of declining a ride request, but if they turn too many down their ratings will suffer. Furthermore, Uber has a gun prohibition policy. The options for self-protection for Uber and Lyft drivers are limited.
Miami Uber Driver Lawyers
Our Miami personal injury lawyers represent Uber drivers injured in car accidents. Some of our clients were driving for Uber and were injured by other drivers. Some Uber drivers were hurt by uninsured drivers. Our task as Uber driver accident attorneys is to fully investigate the facts of the accident and determine who is responsible. Additionally, our Miami car accident lawyers have to work hard to locate and identify the insurance policies that might be available to our Uber driver accident clients.
The Uber driver accident lawyers in Miami at Wolfson & Leon will represent you and your family aggressively. We will work hard to make sure that you receive the full, fair and complete recovery that you deserve. We offer a free and confidential consultation and you will never owe us a fee unless we make a recovery for you. Just call us at (305) 285-1115 today and let us get to work for you.
Miami Personal Injury Attorneys Representing Uber Drivers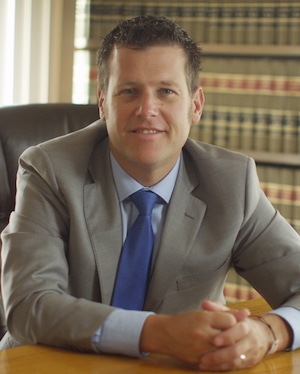 The
Miami car accident lawyers
and personal injury attorneys of Wolfson & Leon represent folks who have been injured due to the negligence or intentional acts of others. Our
wrongful death lawyers in Miami
have helped the survivors and families of people lost in fatal accidents. The bilingual personal injury team is led by our Managing Attorney Jonah Wolfson who is a
bilingual wrongful death and personal injury lawyer in Miami
. At Wolfson & Leon we proudly represent the hardworking Uber and Lyft drivers injured in Miami.
Our personal injury attorneys in Miami serve the good folks of South Florida including the communities of Surfside, Miami Beach, North Beach, Sunny Isles Beach, Homestead, Liberty City, Coral Gables, Coconut Grove, North Miami Beach, Lemmon City, South Beach, North Miami, Aventura, Midtown, Wynwood and Edgewater.