Serious Injury
Jonah Wolfson states: "Sometimes, serious injuries are obvious. A person has a broken bone. They've had surgery. They have a head injury and it's plain and simple that the person has a serious injury. Other times a person can be involved in a car crash or a slip and fall and the injuries are internal to soft portions of your body like meniscal tears in your knee or back problems like herniated discs. These are not the kind of things you can see and feel and touch. So you may not know if you have a personal injury that you can receive recovery for. But the most important thing is if you're hurt is to seek medical attention right away and if you have any questions as to whether you have a serious injury case give us a call at Wolfson & Leon and we would be happy to answer your questions."
Some serious injuries are difficult to diagnose. One of the most serious injuries anyone can suffer is a Traumatic Brain Injury (TBI). Sometimes a brain injury will be caused in a car crash, motorcycle accident or a drunk driver. Other times a TBI can result from a slip and fall or an intentional act like an assault and battery.
Some brain injuries are obvious. Speech is affected. Cognitive abilities are impaired. But sometimes a traumatic brain injury isn't apparent at first glance. Our Miami Serious Injury Attorneys work with experts to prove exactly how a brain injury affects our client. The experts can explain that while the brain injured person can appear to function normally on a daily basis, they can no longer respond in an emergency or if circumstances change quickly. They freeze because the traumatic brain injury has diminished their ability to respond quickly. That loss must be properly presented so that the seriously injured person can be fully compensated.
Experts can help tell our client's story. Forensic economists explain the financial impact of a serious injury both now and in the future. Vocational rehabilitation specialists can present life care plans to clearly show how the seriously injured person can live their life to the fullest with the limitations of their serious injury as well as the cost of that life care plan. Often a "day in the life" video can help a jury understand the effect of a TBI or other serious injuries on a person's life. The Miami Serious Injury Lawyers at our firm regularly work with the necessary experts to prove our client's case to an insurance company or a jury.
Serious injuries can have a tragic impact on your life – physically, emotionally and financially. You could lose wages. Your ability to earn money in the future could be reduced or completely eliminated. A serious injury can place a strain on the quality of your life and your relationships. Our Miami Serious Injury Lawyers represent accident and injury victims in all forms of personal injury including: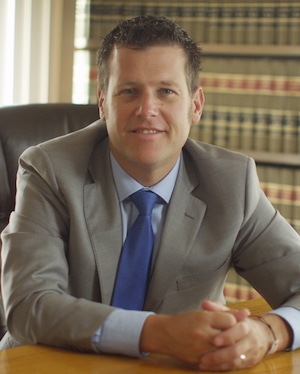 The Miami Serious Injury Lawyers at Wolfson & Leon also represents people who were injured as a result of intentional acts, such as fraud, sexual abuse, battery or assault. We are aggressive in our representation of injured people. Our lawyers will go to court and, if necessary, fight for you in trial.
If you or a loved one is seriously injured in Miami, then you should call the personal injury attorneys at Wolfson & Leon. We are located at 3399 SW 3d Avenue in Miami and we have been helping injured people for over 55 years. Jonah M. Wolfson and his team are bilingual and you can call him today at (305) 285-1115. Wolfson & Leon represents people with personal injuries in Miami-Dade County, Broward County, Palm Beach County, Monroe County and all across South Florida communities and neighborhoods.
---
CALL NOW TO SPEAK TO A LEGAL PROFESSIONAL (305) 285-1115
or click here to submit your personal injury questions.
If you were injured in as a result of an accident caused by the reckless, careless or intentional misdeed of another individual, company or corporation, you might be able to recover compensation under the law. The Miami Serious Injury Lawyers at Wolfson & Leon have been helping people with serious injuries for over 55 years.