Wrongful Death
Sometimes, when the safety rules are broken and there is a Miami Car Accident, it isn't a broken bone, surgery, scar, or physical injury that one can live with. And there are some folks pay the ultimate price because of a medical provider's medical malpractice and choice not to follow the safety rules. When the death of a person is caused to occur by the negligence or wrongful act of another person or entity, it may be possible for a Miami car accident lawyer to maintain an action to recover money damages suffered as a result of the death. Actions for wrongful death can arise in a variety of settings. Such cases include construction accidents, car, motorcycle or truck accidents, premises liability, medical malpractice, and product liability. At Wolfson Law Firm, we handle Wrongful Death cases.
Florida Statute 768.16 consists of the Wrongful Death Act. This creates a cause of action in the name of the personal representative of the estate of the decedent for the benefit of those people set forth in the statute as individuals entitled to recovery. Our Miami Slip and Fall Lawyers practice wrongful death law. Florida Statute is very specific as to who can maintain a cause of action for wrongful death. You can contact us so that we can determine whether or not you may be entitled to recovery.
Death is a natural part of life, but when a loved one has died because someone else broke the safety rules and negligently caused a Miami car accident, it can be a tragedy for surviving family members. And, when you lose a loved one, the first thing you think of is not "how can we make money off of this loss?" The first thing that comes to mind is that life will never be the same. But, if a person loses their life due to the fault or gross negligence of another it is a wrongful death and justice comes to mind. If the safety rules are not enforced, and someone slips and falls, the community can continue to break those rules without any consequences and there will be more and more Miami slip and falls. Juries enforce those rules. And, especially in the case of a wrongful death, the community beneftis from justice being done. Your Miami car accident lawyers at Wolfson Law Firm take their jobs seriously in enforcing the community's safety rules.
There are many examples of how a wrongful death can occur. These include dangerous or defective automobiles, truck or motorcycle accidents, medical malpractice and fatal job site accidents.
If you lose a loved one due to a wrongful death, you and other family members may be eligible for damages for losses such as loss of future wages, medical expenses prior to death, and loss of companionship. In times of grief, family members often overlook the importance of a prompt investigation of the circumstances of death and the preservation of evidence. These matters are extremely critical in the investigation of how and, often more importantly, why the incident occurred and in determination of who or what company is legally responsible for the incident. One of our Miami car accident lawyers would conduct an investigation to learn as much as possible about the case.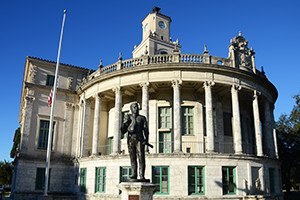 One area where you should call a lawyer as soon as you can is if you believe a loved one may have lost their life as a result of medical malpractice, a Miami car accident, or a Miami slip and fall. And, in the area of Miami medical malpractice cases, there are specific processes that must be followed in wrongful death cases. These include, but are not limited to the fact that a surviving spouse is the one that recovers the majority of damages. Also, children under the age of 25 can recover the full spectrum of damages. However, if those two classes of people do not exist following the passing of the person, then the last type of person who can recover would possibly be an adult child who relied on the adult who passed away as a result of medical malpractice. Again, this only applies to the field of medical malpractice.
For Miami car accidents and Miami slip and falls, the wrongful death statute of limitations is two (2) years from the date of the incident. And your Miami slip and fall lawyer or car accident lawyer will move the case forward in a way that all of the evidence is obtained in a timely fashion. That is an important part of not just wrongful death law, but in general good quality client service.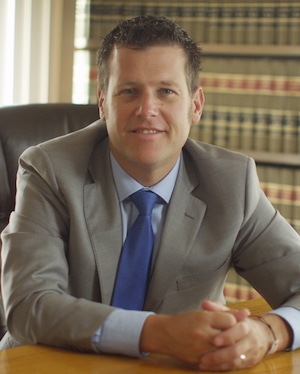 Pursuing a wrongful death action will not bring your loved one back to you. But it can end up with you receiving compensation. A Miami accident attorney at Wolfson Law Firm will personally consult with you about your wrongful death case and help you through the legal process. And if we can help you, we can handle the entire matter from the opening of an estate if needed all the way to trial if needed. A Wolfson Law Firm a Miami personal injury lawyer will work to protect your rights against the insurance companies, doctors, large companies, and others who break the safety rules and try to get away with it.
The Wolfson Law Firm in Miami has assisted and represented personal injury clients and the families of wrongful death victims since 1963. Jonah Wolfson is a bilingual personal injury attorney in Miami and is available to speak to you now. Please feel free to check our results and call us with any questions.
The Wolfson Law Firm also represents car accident injury victims from Miami International Airport (MIA) and in Wilton Manors, Little Haiti, Allapattah, South Beach, The Roads, Wynwood, Fontainebleau, Wilton Manors, Tamiami, Flagami, Westchester, Fort Lauderdale, Miami Gardens, Coral Springs, West Palm Beach and other cities and communities throughout South Florida.
---
CALL NOW TO SPEAK TO A LEGAL PROFESSIONAL (305) 285-1115
or click here to submit your personal injury questions.