Bicycle Accidents
Miami Florida Bicycle Accident Lawyers
Although many traffic accidents occur between motor vehicles, not everyone is aware of the fact that often the most serious incidents involve bicyclist accidents. In Miami, bicycle riding is extremely common. The pleasant weather and beautiful scenery encourage people from all over the world to enjoy biking, but unfortunately, Miami Bicycle Accident Lawyers know all too well that the risks often outweigh the positives.
Bicyclists often ride down public streets or even highways, never suspecting that their lives can be changed in the blink of an eye. Miami roadways are not fully equipped or designed to handle both automobile drivers and bicycle operators, so inevitably, accidents occur. Bicycle Accident Attorneys in Miami often see the tragic results and have to work diligently to help injured bicycle riders put their lives back together.
Drivers often pull out in front of cyclists before giving them a chance to stop. Others fail to check their mirrors and turn corners or change lanes without paying attention to bikers near their vehicles. And although drivers should give the bikers the right of way, not all motorists abide by proper traffic laws and end up colliding with unsuspecting cyclists, leading to catastrophic injuries.
Statistics show that for every 100 Florida bike riders each year, an innocentbicycle rider dies as a result of someone else's negligent actions. If you or someone you know has been hurt in a bicycle accident in Miami, Wolfson & Leon is here to help protect your rights.
Roadway Challenges Facing Miami Bicyclists
Even in a commuting city like Miami, bicyclists must exercise extreme caution while on the roadways. Even bikers who abide by all the proper regulations, including staying in their lane, wearing reflective clothing and signaling drivers, still experience injuries at the hands of negligent automobile operators. There are few roads or paths designated specifically for bikers in Miami, making it that much more difficult for motorists and bikers to stay away from each other. And even when bikers are wearing protective gear, such as helmets or pads, a mere tap by a car can cause a cyclist to go flying for several feet and sustain life-threatening injuries.
Common bicycle accident injuries in Miami include lacerations, bone fractures, brain injury, and even death. If a car hits a biker, they may either land on the street several feet away and be injured by the impact of the fall or by other cars on the road. Some bikers even crash into the colliding vehicle's windshield, causing the driver to lose control and cause a series of other traffic collisions and leading to irreparable physical injuries for the biker.
Yet, regardless of the severity of the bike injuries, our Miami personal injury lawyers can help victims obtain the damages they deserve for their pain and suffering.
Florida Bicycling Accident Statistics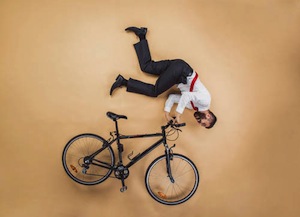 Usually when a cyclist gets on his or her bike to go out for a ride, the last thing on their mind is whether or not they will return home safely. Bikers are more concerned about having fun, exercising or just enjoying the scenery, and shouldn't have to constantly worry that their lives are in danger. Unfortunately, the reality of the roadway is that bicycling is extremely dangerous, especially because some accidents cannot be foreseen.
A vast majority of bicycle accident victims are children and sadly, many are killed as a result of their injuries. According to 2010 motor vehicle traffic reports, over 4500 Florida cyclists were injured in motor vehicle crashes. In Miami alone, cycling injury incidents increased from 455 injured bikers in 2008 to over 525 in 2010.
Most bicycle accidents are the direct result of a car driver's negligence. Below are some of the most common incidents that can lead to bike accidents in Florida:
Failure of motor vehicle driver to pay attention to cyclists in the area
Failure of motor vehicle driver to yield to cyclist
Failure of motor vehicle driver to look before changing lanes
Commercial vehicle driver negligence
Mechanical failure of the bicycle
Florida Cycling Laws and Biker Rights
Because Florida law doesn't require bicyclists to wear a helmet, collision accidents can result in much more serious injuries than anyone can possibly imagine. Although cyclists should never ride without wearing protective gear, if a biker is hit by a driver, our Bicycle Accident Attorneys in Miami stop at nothing to help victims obtain the justice and money damages they deserve.
The driver who was responsible for the incident is often liable to pay damages to bike accident victims in Miami, and our firm is here to work toward you obtaining the maximum recovery possible. Below are some important cycling laws that all bikers and motorists should be aware of in order to reduce the incidence of bicyclist injury:
Drivers must exercise care to avoid bicycle collisions
Drivers must pass on the left side of cyclists only and allow for a safe distance between their cars and the biker of no less than 3 feet between the vehicle and the bicycle
Drivers must not operate their vehicles in bicycle lanes or park in bicycle lanes
Drivers must take caution to open the doors of their vehicles, ensuring bicyclists are not passing
Drivers must yield to a bicyclist making a left turn
Dangerous Actions by Drivers
Whether it be a side-swipe or direct contact, a negligent act by a car or truck driver can result in a bicycle accident injury. Our Miami Bicycle Accident attorneys have observed the following as some of the most common dangerous actions by vehicle and truck drivers:
Dangerous or Improper Turning: In an intersection drivers will often turn impatiently in front of a person riding a bicycle. If the driver makes a left-turn in front of a bicycle rider, that will effectively cut off the clear path of the bicyclists and potentially cause a serious injury. On a right-turn the bicycle rider can be knocked down or hit the side of the turning vehicle or truck. Our Miami Bicycle Accident Lawyers recommend that it is always the best practice to give a bicycle rider time to get through the intersection before trying to make any turn.
Passing Improperly or Dangerously: Without enough room, a bicyclist can be run off the road or even hit with a side-view mirror. It is always best to provide enough room before passing a bicycle rider.
Ignoring Bike Paths: While good defensive drivers should be aware of their surroundings, many car and truck drivers fail to notice or respect properly marked bike paths. Our Miami Bicycle Accident Attorneys have seen driveways, bike paths and intersections become danger zones when the driver fails to recognize or respect the bicycle rider's right-of-way. A negligent driver can never simply claim that they did not see the bicycle rider. Ignorance is not an excuse.
Suddenly Opening Car Doors: While we have all seen movies and commercials where a bicyclist runs into a suddenly opened car door, often with hilarious results, when it happens to you it is anything but funny. In reality, some of the most serious bicycle accident injuries our personal injury attorneys have seen result from some driver simply not taking an extra second to make sure the path is clear before opening their car door. Bicycle riders can be propelled over a door and be severely injured. Best practice is to look twice before opening a car or truck door.
Misunderstanding a Bicyclists' Ability to Brake: Technology advances have extended to bikes too. Bicycle brakes have improved. But those bike brakes are not the same as a car or truck brake. In addition, the sudden application of brakes can easily send a bicycle rider over the handlebars. Best not to assume that a bicyclist is capable of suddenly stopping.
Misunderstanding Bicycle Speed: Most drivers experience is in judging the speed of other vehicles. Car and truck drivers are not accustomed to figuring out the speed of bicycles. This is true when the bike is in front of them or behind them. Many drivers underestimate the ability of a bike rider to pass the vehicle. It is amazing what an extra few seconds will do to a driver's ability to appreciate the speed of a bicycle. Miami Bicycle Accident Attorneys will tell you that the best practice is to take a few seconds because it just might save a life.
Call a Miami Bicycle Accident Lawyer Today
If you or someone you love was injured in a bicycle accident because of a negligent motorist, turn to our Miami personal injury and wrongful death attorneys today for assistance in filing a case and recovering damages for your pain and suffering. The Miami bicycle accident attorneys at Wolfson & Leon are committed to helping you and your loved ones obtain justice for your pain and suffering and will not rest until you receive the money damages and medical care you need and deserve. Call us now at (305) 285-1115 to schedule a consultation and discuss your rights as a cyclist in further detail.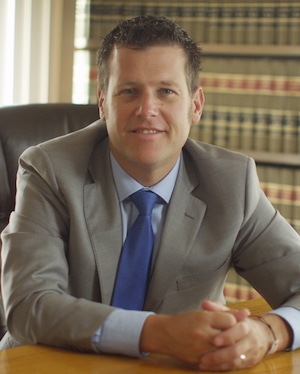 The Miami Personal Injury Lawyers at Wolfson & Leon represent people injured in all aspects of personal injury and wrongful death including:
Wolfson & Leon in Miami has been helping personal injury victims for over 55 years. Jonah Wolfson is a bilingual personal injury attorney in Miami and is available to speak to you now. The personal injury attorneys of Wolfson & Leon represent people in Miami Springs, Pinecrest, Indian Creek, Sunny Isles Beach, Tamiami, Margate, Coconut Creek, Lighthouse Point, Key Biscayne, Boynton Beach and all of the communities of South Florida.
---
CALL NOW TO SPEAK TO A LEGAL PROFESSIONAL (305) 285-1115
or click here to submit your personal injury questions.