Boating Accidents
According to the U.S. Coast Guard, the number of boating accidents is increasing at an alarming rate, especially accidents that result in fatalities. Between 2010 and 2011, the number of deaths attributed to recreational boating accidents rose a staggering 12.8 percent. Out of 4,588 incidents, 758 victims lost their lives while out at sea. In Florida alone, 2011 saw 431 boating accident injuries and 79 deaths, making Florida the state with the highest boating accident rate in the nation.
Boating accidents can lead to some of the most devastating injuries imaginable. In South Florida, accidents involving boats and pleasure crafts, such as jet skis, are extremely common, despite the many maritime regulations governing the safety of boaters. Many operators fail to abide by the law and as a result, catastrophic accidents occur. Severe lacerations, fractures, burns, dislocations, hypothermia, limb loss, brain and spinal cord damage are just a few of the types of injuries victims can sustain in the open waters, many of which result in death.
Each year, countless injuries and fatalities result from boater negligence. Whether the incident was the result of operator inexperience, speeding or operating under the influence, it's important for all victims and loved ones of those whose lives have been lost to understand that help is available. Turn to our boating accident lawyers at Wolfson & Leon in Miami to discuss how you can obtain justice for your pain and suffering.
Florida Boating Laws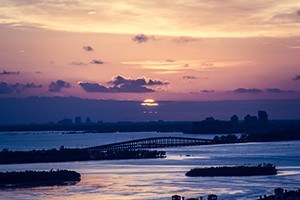 There are specific laws in Florida that boaters must abide by when operating their vessels. However, not all laws are sufficiently strict and can allow room for accidents to occur. If any of these laws are violated and accidents ensue, victims may be entitled to receive compensation for their injuries or losses, which our personal injury attorneys will strive to secure.
Florida imposes a mandatory boating safety education course for operators of motor vessels powered with 10hp or more who are 21 years of age, or younger.
Florida does not require mandatory boat operator licensing.
There is no minimum age required to certify boaters, except for the operation of PWCs (Personal Water Crafts) – which is 14 years.
Adults are not required to be onboard when a vessel is operated by a minor.
Life jackets – Children under 6 years of age must wear a USCG-approved Type I, II or III personal flotation device (PFD) at all times while on any vessel under 26 feet in length. Additionally, each person aboard a PWC and anyone being towed behind a vessel must wear a USCG-approved PFD.
Boating Under the Influence
Just like driving a motor vehicle while under the influence is illegal in the state, operating a vessel or personal water craft while intoxicated on alcohol or drugs is against the law in Florida. Anyone found to have exceeded the legal limit of alcohol concentration will be subject to arrest, charged with Boating Under the Influence (BUI), ordered to pay expensive fines and fees, and may face imprisonment.
The following are the basic laws in Florida regarding BUI:
Minimum blood alcohol concentration (BAC) level for boaters age 21 and older to be charged with BUI – 0.08 percent.
Minimum BAC level for minors (persons under 21 years of age) to be charged with BUI – 0.02 percent.
Skiing while intoxicated is also prohibited. Skiing too close to another person, a vessel, fixed objects or engaging in other hazardous conditions is also prohibited.
Florida allows for blood, urine and breath tests to determine if a boater is intoxicated. However, field sobriety tests on land are not required.
Laws and Repercussions for Boating Accidents in Florida
While there are regulations in place to prevent boating accidents in Florida, there are also separate laws that penalize operators in the event that an accident does take place. The following are the penalties imposed for boating violations in the state:
The operator of a vessel involved in a boating accident that results in a personal injury beyond immediate first-aid, death, disappearance, or damage to a vessel or personal property of at least $2,000 must contact one of the following:

Florida Fish and Wildlife Conservation Commission
Sheriff of the county where the accident occurred
Police chief of the municipality where the accident occurred

It is unlawful for vessel operators to leave the scene of a boating accident in Florida without giving all possible aid to victims and without reporting the accident.
Anyone operating a vessel with willful disregard for the safety of others or for their property will be cited for reckless operation – a first-degree misdemeanor offense.
Boaters who do not operate their vessels in a reasonable manner with regard for maritime traffic, laws, restrictions, and other circumstances will be cited with careless operation – a non-criminal infraction. Non-criminal infractions usually carry a fine between $50 and $80.
Vessel operators who violate Federal Navigation Rules will also be considered in violation of Florida law and subject to fines and possible jail time.
Working With Miami Boating Accident Attorneys
The majority of boating accidents are the direct result of someone's negligent actions. Regardless of whether you or a loved one were hurt or killed because a vessel operator was speeding, operating under the influence, distracted, or inexperienced, you can rest assured our boating accident lawyers will work tirelessly with the objective of you obtaining justice for your pain and suffering.
Boat accidents, even those that result in minor injuries, can have life-long negative effects on a victim, including trauma. Although some people may not think laws apply in the open waters, a collision or negligent accident involving a vessel or personal water craft can carry even more penalties. Wolfson & Leon works diligently to recover compensation for you and your loved ones, including money damages, medical care coverage and property damage reimbursement. We understand just how devastating any maritime incident can be and do everything in our power to help you obtain the maximum recovery possible.
If you or someone you love was involved in a boating accident in Miami, contact our personal injury attorneys today to schedule a consultation and see how we can protect your rights.
---
CALL NOW TO SPEAK TO A LEGAL PROFESSIONAL (305) 285-1115
or click here to submit your personal injury questions.