Medical Malpractice
Doctors are not gods. They save lives. But they also make mistakes. And sometimes they blatantly violate the safety rules that are there to protect us all. When that happens, folks are left devastated. Some of the worst injuries come from a doctor's negligence or deviation from the accepted standard of care. At Wolfson Law Firm, our Miami medical malpractice lawyers know the law and much of the medicine behind these cases.
Miami can be a dangerous place to be treated as a patient. If you think that a doctor committed medical malpractice, call us and our medical malpractice lawyers will work with you to see if you have a case. Some of the things that might shed some light on what medical malpractice lawyers like us do are as follows:
Medical Malpractice is a very specialized area of the law. Many lawyers shy away from the complexity of the law and medicine. Also, the sheer cost of bringing a medical malpractice lawsuit make it such that are simply not a ton of Miami medical malpractice lawyers. A medical malpractice case can take a significant amount of a firm's time and fiscal resources. At Wolfson Law Firm, though, we will handle cases like podiatric surgical errors. Failure to treat or diagnose colon cancer, and hypovolemia (blood loss) brought on by surgery. And we will not shy away from them just because of the cost.
All of these cases, though, involve straightforward legal principles that every Miami medical malpractice lawyer must know. And even though you may not be a medical malpractice lawyer, it will help you in your journey to understand these ideas. And we encourage our client's to understand the law. The legal principles are as follows:
Did the medical provider deviate from the standard of care that led to loss, injury or damage?

Said another way, was the doctor or medical provider negligent and did that negligence cause injuries or damages?
If any portion of either of those questions is answered in the negative from a legal standpoint, then there is no case. And, if one side of the case is not particularly strong, Miami medical malpractice lawyers tend to reject representation. For example, the deviation from the standard of care can be egregious. But in some cases where the deviation is ugly, there is no injury to go along with it. Or, if that injury was limited to a definite time period and it went away, then the recovery is not limited. Unless there is a punitive damage claim, you cannot get money if there is not an injury. And, if the injury is small or limited temporally, then the money damages that are legally available are also limited. An example of a case where the injury might not be worth pursuing is a poorly placed IV. While painful, there is often no permanent damage or reason to go forward with a case.
Miami Medical Malpractice Litigation
Nearly every Miami medical malpractice case has to be litigated. This is because the medical malpractice insurance companies simply do not pay voluntarily presuit very often. Florida law places a two-year statute of limitations (meaning a case MUST be filed in court within two years or it is barred) on medical malpractice cases. However, if you learn of the incident more than four years afterward, then you cannot bring a lawsuit. Also, subject to limitations, a medical malpractice wrongful death case must be filed within two years and can only be brought by a decedents spouse or a child under twenty five years old. A child over twenty five year old can only bring a case if he or she can show that they depended on the deceased person for financial support and the damages that they can allege are limited.
There are caps on recovery for non-economic damages like pain and suffering. These caps differ for hospitals, doctors, and other providers.
Presuit Investigation
And, in Florida, you cannot just sue a doctor or nurse for medical malpractice like you could sue a negligent driver in a Miami car accident. There are barriers to getting into court are many and set forth in the statute. You and your Miami medical malpractice lawyer must do a presuit investigation before filing. A victim must get an expert to agree that there is malpractice as part of even getting into the courthouse. There are numerous other specific requirements set forth in the law that must be followed. As medical malpractice lawyers, it is our job to make sure that every such requirement is followed. We do a lot of this in our practice.
Medical malpractice cases can only be brought if an expert says that there are reasonable grounds to do so. And, that must be in an affidavit signed by a doctor of the same specialty as the person you want to sue. For example, if you are suing an orthopedist, you have to have an orthopedist as an expert. And, the case cannot be brought until after a notice of intent to initiate litigation has been sent and a presuit notice period has come and gone. We know this process and handle medical malpractice cases involving hospitals, orthopedists, internists, podiatrist, nurses, dentists, and any other specialty falling under the statute.
Medical malpractice cases are costly. As your lawyers, we forward the costs and you do not need to pay anything unless we recover. Rest assured, we are very careful which cases we take. Of all the medical malpractice cases we review, we take very few. Sometimes, a bad medical result is inevitable. Natural complications occur. And you cannot sue for known complications. And certain things cannot be prevented.
But doctors must follow the safety rules. And, there are Miami medical malpractice cases that would astound you. At Wolfson Law Firm, our medical malpractice lawyers are ready to analyze your case to see if we can help you.
But, on many occasions, a doctor or hospital deviates from the standard of care acceptable and does great damage to you or a loved one. If you think this happened to you, call (305) 285-1115 or email jonahwolfson@wolfsonlawfirm.com.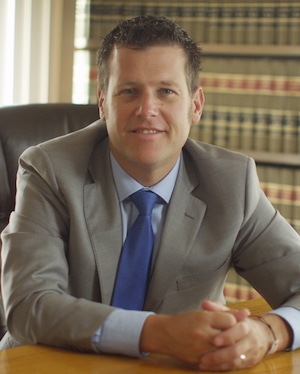 The Miami Personal Injury Lawyers at the Wolfson Law Firm represent folks in all aspects of personal injury and wrongful death claims from car accidents, motorcycle accidents, truck accidents, slip and fall, pedestrian accidents, and serious injury accidents. We have done this since 1963 and we can help you today. Please take a moment to review our recent cases and our qualifications.
Jonah Wolfson is a bilingual personal injury attorney in Miami and you can hear him speak on many topics in English and en Español in our media and video pages. Contact him today at (305) 285-1115.
The Wolfson Law Firm has proudly served personal injury victims injured at Miami International Airport (MIA) and in the neighborhoods of Miami, Fort Lauderdale, West Palm Beach, and the Florida Keys. Let us help you today.
---
CALL NOW TO SPEAK TO A LEGAL PROFESSIONAL (305) 285-1115
or click here to submit your personal injury questions.