Pedestrian Accidents
Miami Pedestrian Accident Lawyer
Car or truck accidents involving pedestrians often cause serious injury or death. Pedestrians can include bicyclists, joggers, walkers, skateboarders, hover boards and just people out for a stroll. Pedestrian accidents involving personal injury can occur on streets, roads, avenues, boulevards, state roads, sidewalks or crosswalks. The accidents involving pedestrians can be caused by cars, trucks, motorcycles, scooters, bicyclists, Uber or Lyft drivers, smart cars or even golf carts. The true tragedy of pedestrian accidents involving personal injury is that the pedestrian has no protection and usually suffers the worst in any type of collision.
Florida is globally known for its outdoor activities and thus bicyclists, runners, skaters and walkers are a common, everyday occurrence on our roadways. Many times pedestrians, skateboarders, and bicyclists become personal injury victims through no fault of their own. Pedestrian and bicycle accidents often result in serious, traumatic injuries to the bicyclist, skateboarder or jogger yet with little damage to the truck or car that struck them. Simply because of the type of impacts involved, skateboarders, pedestrians and cyclists will often suffer traumatic fractures, spinal cord injuries and closed head/brain injuries.
And, greater Miami-Dade County has some great places to walk. From Lincoln Road on Miami Beach to the character filled streets of Coconut Grove, Miami-Dade County has some wonderful places to walk and shop and enjoy the outdoors. With all of the distractions like cell phones and the frenzied pace of today's world, driving has gotten worse and these places where folks like to enjoy a good stroll have become more dangerous. And pedestrians have gotten more exposed.
Pedestrians have a good deal of protection under Florida Statutes. Pedestrians have certain laws that must be followed when walking and must obey certain traffic control devices. But, drivers of automobiles must always look out for pedestrians. In particular, the law provides that, notwithstanding any other provisions of Florida Statutes, a driver of a motor vehicle must look out for pedestrians. Thus, a pedestrian can be violating the law and crossing in an area where there is no crosswalk yet still recover. Our Miami Pedestrian Accident Lawyers can review the facts of your personal injury case and explain how the Florida law applies.
If you were a pedestrian who was struck by a car, motorcycle or a truck you may be entitled to recovery. The circumstances surrounding the collision, conduct of the driver, your location at the time of impact and the nature of the injury suffered affect whether or not compensation is available. The Miami Pedestrian Accident Attorneys at Wolfson & Leon can help you by investigating every aspect of your pedestrian accident and evaluating all the evidence so that you can make a complete recovery.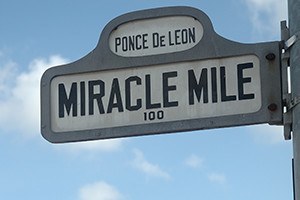 Our Miami Pedestrian Accident Lawyers will gather records such as the police report, the fire rescue records, and emergency room and hospital records. We will find and use qualified experts to investigate the facts of your pedestrian accident. We regularly work with accident reconstruction and human factors experts to figure out what happened in your pedestrian accident. Some of the unique factors involved in pedestrian crashes are line of sight, rules of the road, and physics to explain the force of impact. Sometimes it is necessary to retain a biomechanical expert who is an expert in engineering and in the medical field and can explain the forces involved and the traumatic impact on the human body. Our Miami Pedestrian Accident Attorneys will aggressively work to prove your case with whatever experts are necessary to ensure your personal injury case is resolved to your satisfaction.
Our Pedestrian Accident Lawyers in Miami interact with many different medical providers to ensure that our clients receive ongoing medical treatment for the injuries they have sustained, when needed. It is also our job to work hard to get you or a loved one fair compensation for all injuries and losses resulting from the occurrence in question. Our Miami Personal Injury Attorneys can help get you compensation for your medical bills, past and future, lost wages in the past and any future loss of capacity to earn wages, and damages for the loss of enjoyment of life, pain, mental suffering, in the past and in the future as allowed by law.
Our firm will evaluate the issues of liability and damage and work to protect your rights. Contact us today for a free Miami Florida Pedestrian Accident case evaluation.
If you are a skateboarder, cyclist or pedestrian who has suffered severe injuries due to the actions or omissions of a negligent driver in Florida, you may want to contact a personal injury attorney immediately in order to protect your rights. The Miami Pedestrian Accident Lawyers at Wolfson & Leon are experienced in fighting for the rights of pedestrians, skateboarders, and cyclists in Miami and throughout Florida. Wolfson & Leon Miami personal injury lawyers will conduct the essential and critical investigation to make sure that all evidence is properly preserved in the pursuit of your claim.
There is no specific length of time to settle a claim against an insurance company for personal injuries sustained in pedestrian accident. If your injuries are serious, the Miami pedestrian accident attorney who represents you will want to make sure they have all the medical bills, medical reports and evidence of all of your economic losses in evaluating your case for a full recovery of monetary damages.
At Wolfson & Leon, our Miami pedestrian accident attorneys can help you proceed to pursue financial compensation from any responsible automobile driver, truck driver, motorcyclist or anyone else who may be responsible for your injury. Call us at (305) 285-1115 to set up a free consultation with a Miami pedestrian accident attorney.
The Miami Personal Injury Lawyers at Wolfson & Leon represent people injured in all aspects of personal injury and wrongful death including: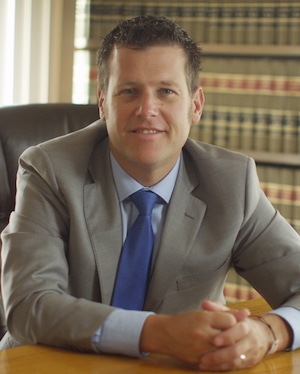 Wolfson & Leon in Miami has been helping personal injury clients and the families of wrongful death victims since 1963. Jonah Wolfson is a bilingual personal injury attorney in Miami and is available to speak to you now.
Wolfson & Leon also represents pedestrian accident victims in Kendale Lakes, Coconut Creek, Palm Beach Gardens, Dania Beach, Allapattah, Key Largo, The Roads, Islamorada, Sweetwater, Westchester, Brickell, Lemon City, Edgewater and other cities throughout South Florida.
---
CALL NOW TO SPEAK TO A LEGAL PROFESSIONAL (305) 285-1115
or click here to submit your personal injury questions.