Truck Accidents
General Information You Should Know Before Hiring a Trucking Accident Attorney
Collisions with trucks are likely to result in serious injuries to the driver and passengers. There are a wide variety of truck types. Dump trucks are found all throughout South Florida because of the large amount of construction. These trucks transport gravel, sand or garbage. Other types of trucks include garbage trucks, delivery trucks and the huge 18-wheeler trucks like the ones used by Walmart, Publix and Costco. Most trucks are usually have a hydraulic mechanism and a rear bed. The bed lifts and opens to allow anything from gravel to products to be placed into the truck. Trucks may be owned publicly or privately. If you are struck by a careless trucker, the Miami trucking accident lawyers at Wolfson & Leon may be able to assist you in recovering damages. There is a limitation of time to bring your claim so it is important to consult an attorney as quickly as possible.
Determining Liability for a Trucking Accident
If your Miami trucking accident attorney can establish by a preponderance of the evidence that the truck driver was negligent then you can recover compensation from a truck driver and owner. What this means is that you will need to prove several things: the duty of the truck driver; a breach of that duty, causation between the negligence and injuries, and your actual damages.
Truck accidents can happen in a variety of ways. Sometimes, truck accident is the result of a crash with a pedestrian or vehicle. Other times, the mechanism can cause injury such as a large hydraulic mechanism forcefully injures or kills a pedestrian or bystander. When a load falls on a person or driver, it can cause serious injury. A truck driver must always be extremely careful about the chance of injury to pedestrians or drivers. The simple act of not paying attention could be a breach of the duty owed. Likewise, the failure to secure the contents of a truck correctly could also be a breach of duty.
Miami Truck Accident Investigation
The truck's owner could be a public entity or a private company. That owner could also be liable. In many cases, both the owner and driver are liable. In some cases, only one may responsible. Miami truck accident lawyers can help determine if the driver is an employee of the company, and is performing an activity that is within the scope and course of their employment at the time of the crash or injury. If so, then the truck owner may very well be vicariously liable for the truck driver's negligence.
Another area of investigation for truck accident attorneys in Miami involves the qualifications of the actual driver. Trucking companies are required to make certain that they hire qualified drivers. Those drivers should have clear background checks and sufficient safety training. If a trucking accident lawyer discovers that a truck driver has a history of accidents or does not follow the correct safety procedures, then this failure raises the question of whether the trucking company has failed to train and hire a qualified operator and/or driver.
In many cases, it is extremely important to get an expert to determine the cause of a trucking accident. If any of the hydraulic mechanisms or some other part of the truck is defective because of a manufacturing error or design, it may be necessary for a Miami truck accident lawyer to file suit the manufacturer of the component or truck for damages. Another possibility is that truck was improperly maintained by the trucking company. In that scenario, the owner of the truck may be responsible.
Call a Trucking Accident Lawyer in Miami
Car accidents and truck accidents can be very similar. Either may be caused by speeding, careless driving. Other causes can be reckless driving or failing to keep a proper look-out for other vehicles on the road. However, there can be certain factors inherent in the driving of a truck which distinguish truck accidents from other vehicle collisions.
Truck accidents have certain features that are unique to just truck accident cases. For example, site lines, training, turning radius, load restrictions, weight capacity, braking capacity, maintenance, and restfulness often play a role in truck accident cases where they do not as often play a role in ordinary car accident cases. Also, a lot of times the driver and truck owner will be different. That plays a role in liability or responsibility also. The owner of the truck could have separate liability for creating an atmosphere where a truck becomes overloaded. Having handled these cases, we can anticipate issues that have arisen before and seek discovery and investigation that can help make the case against the person, firm, or corporation that caused you injuries.
It is common for trucking companies to send out an investigative team after an accident. Their goal is to develop an aggressive defense strategy to defend against any potential lawsuits. If you are injured, you should contact your own attorney right away to make certain that you are protected against aggressive defense strategies employed by trucking companies.
It may be in your best interests to contact a Miami truck accident lawyer if you are the innocent victim of a truck accident on one of the roads or highways of this state. Florida has specific rules and regulations governing the large trucks that travel these highways on a daily basis, but there are cases where the drivers and the trucking companies do not have safety uppermost in their minds. For one thing, the law requires them to carry insurance should they be at fault in a truck accident where there are injuries to another person.
When you choose a Miami truck accident lawyer, this attorney will need to know all the laws of the State and the process of submitting an accident claim to an insurance company. Injuries resulting from a collision with a large truck carrying a heavy load can cause your life to change drastically and you have the right to be compensated for the loss of any quality of life. It doesn't matter if this is for a short period of time or if the injury results in permanent damage.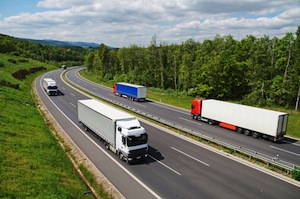 A Miami trucking accident lawyer may be able to tell you immediately if you have a case to bring a claim against the insurance of a trucking company. The first consultation is free so it doesn't cost you anything to get advice about the claim. At this time, the trucking accident lawyer will take your statement and begin gathering information. Your attorney will also contact the insurance company to let them know that the Miami truck accident lawyer will now handle any further correspondence. This allows you up to work on your recovery rather than having to be concerned with insurance company representatives trying to call or contact you.
There is no specific length of time to settle a claim against an insurance company for injuries sustained in a truck accident. If your injuries are of a serious nature, the Miami trucking accident lawyer representing you will want to make sure they have all the medical reports describing your injuries and evaluating your potential for full recovery. This information impacts the amount of settlement that the lawyer will negotiate with the insurance company.
At Wolfson & Leon, our Miami trucking accident attorneys can help you proceed to pursue financial compensation from any responsible trucking company or driver who might be responsible for your injury. Call us at (305) 285-1115 to set up a free consultation with a trucking accident attorney.
The Miami Personal Injury Lawyers at Wolfson & Leon represent people injured in all aspects of personal injury and wrongful death including: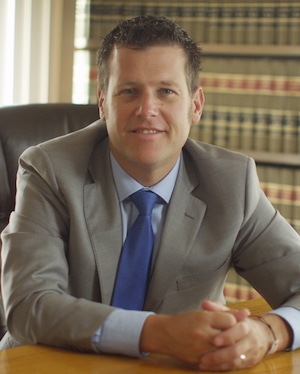 Wolfson & Leon in Miami has been helping personal injury clients and the families of wrongful death victims for over 55 years. Jonah Wolfson is a bilingual personal injury attorney in Miami and is available to speak to you now.
Wolfson & Leon also represents trucking accident victims in Hialeah, Medley, West Palm Beach, Jupiter, Allapattah, Opa-locka, The Roads, North Miami, Ojus, Westchester, Cutler Bay, Doral, Southwest Ranches, West Miami and other cities throughout South Florida.
---
CALL NOW TO SPEAK TO A LEGAL PROFESSIONAL (305) 285-1115
or click here to submit your personal injury questions.