Miami Gardens Car Accident Lawyers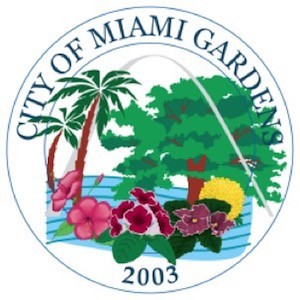 South Florida is a densely populated paradise with many residents packed into a small strip along the eastern coast. With several million residents and busy roadways, South Florida traffic is unfortunately well known as one of the most difficult, particularly in Miami Dade county. If you were injured in a Miami Gardens car accident you might be able to recover compensation from the negligent driver. The Miami Gardens Car Accident Lawyers at Wolfson & Leon have been helping people with personal injuries since 1963 and they are ready to help you right now.
In 2003 the city of Miami Gardens was incorporated. It brought together various neighborhoods including, Norwood, Opa-Locka North, Bunche Park, Carol City, Andover and Scott Lake. The estimated population of Miami Gardens was nearly 110,000 in the 2011 US Census. The zip codes for Miami Gardens are 33169, 33014, 33152, 33054, 33056, and 33055.
Car accidents happen on a regular basis in Miami Gardens. With a reported nearly 65,000 accidents per year in Miami Dade county, that is equivalent to an estimated 7 car accidents per day. These accidents happen on highways like the Golden Glades or the Palmetto and on Miami Gardens Drive. The longer the commute, the greater the chance of being involved in accident, whether it is your fault or not. In the unfortunate event that an accident does occur, and an injury is sustained, it important for you to understand your available options. The Miami Gardens Car Accident Attorneys help injured people in all aspects of personal injury cases because they know the impact a car accident can have on a person and their families.
Our Miami Gardens Car Injury Lawyers represent injury and accident victims in all forms of personal injury including:
Car Accidents
Miami Florida Car Accident Lawyers and Attorneys
Drunk Driving Accidents
Rollover Accidents
Car Accident Insurance Policy
Personal Injury Protection
Car Accident Negligence
Injuries & Damages
Driver Duty
Head-on Collisions
Car Accident Injuries
Bicycle Accidents
Motorcycle Accidents
Truck Accidents
Uninsured / Underinsured
Pedestrian Accidents
A car crash can have a ripple effect on an entire family. If the car is damaged and has to be towed, then everyone in the family who relies on that car is immediately affected. The loss of transportation can affect many other areas of life such as the ability to commute for work and earn wages. If that is affected, this will in turn affect your ability to provide for you family. The Car Accident Lawyers serving Miami Gardens understand this and work diligently to assist their clients to get their cars repaired or replaced when possible.
The injured person must also deal with their injuries. But these injuries can have a tremendous impact on the family as well. Each member of the family plays an essential part and when one person is injured, then the loved ones have to take on additional responsibilities so that the family can survive. Car wrecks can and do impact the quality of life of the entire family. The Miami Gardens Car Accident Lawyers know about the emotional and financial effects a car accident can have on a family and work hard to help resolve the personal injury claims so that the family can get back to normal.
We are aggressive in our representation of injured people. Our lawyers will go to court and, if necessary, fight for you in trial.
If you or a loved one is seriously injured in Miami Gardens, then you should call the personal injury attorneys at Wolfson & Leon. We are located at 3399 SW 3d Avenue in Miami and we have been helping injured people for over 55 years. Call today at (305) 285-1115 for a free consultation Wolfson & Leon represents people with personal injuries in Miramar, Country Club, Miami Lakes, Ives Estates, West Park, Ojus, North Miami Beach and all across South Florida neighborhoods and communities.