Distracted Driving Accident Lawyers
Miami Personal Injury Attorneys Helping Victims of Distracted Driving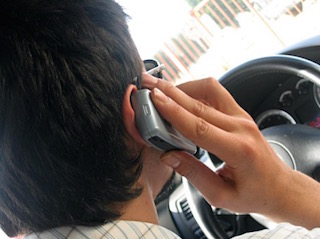 Our Miami Personal Injury Lawyers at the Wolfson Law Firm have seen a drastic increase in wrongful deaths and serious injuries attributable to distracted driving over the last five years. If you or a loved one were injured or killed in an accident where you suspect distracted driving played a factor, you should call the personal injury attorneys in Miami who can help you and your family. Just call the personal injury professionals at the Wolfson Law Firm at (305) 285-1115 for your free consultation today. We will investigate the car crash and determine all of the contributing factors that led to your harms and losses. Our car accident lawyers in Miami will aggressively represent you in pursuit of full, fair and complete compensation.
The Distracted Driving Epidemic in Miami
While our Miami Car Accident Lawyers and Attorneys have been helping personal injury victims for over 55 years, distracted driving accidents have skyrocketed in a few short years. Not surprisingly, the increase in distracted driving injuries and deaths coincides directly with the explosion of technology – especially the cell phone.
According to Centers for Disease Control and Prevention, National Center for Injury Prevention and Control distracted driving is a growing and serious problem. It is estimated that every day more than 8 people die and 1,161 more are injured in car wrecks that are reported to involve a distracted driver. Distracted driving drastically increases the odds of a car crash.
Distracted driving is simply driving with less than your 100% attention. If the driver is doing something other than driving, the chances are greatly increased that a distracted driving accident will happen.
Types of Distracted Driving
Our Personal Injury Lawyers for Car Accidents in Miami investigate many types of distracted driving personal injuries and wrongful death cases. They generally see three types of distraction:
Cognitive Distraction: when your mind is not engaged with the job of driving safely and defensively

Manual Distraction: when you use your hands for something other than driving such as texting, eating, drinking, adjusting navigation systems, emailing, shaving, applying make-up or anything else where your hands are not on the wheel. Driving with your knees is not recommended or allowed.

Visual Distraction: this is as simple as it sounds – your eyes are not on the road. This is probably the leading cause of the increased distracted driving injuries and accidental deaths. Looking at cell phones, making videos, Snapchat, watching videos, reading email and texts all lead to hazardous
The Miami Car Crash Injury Lawyers at the Wolfson Law Firm regard texting as the most dangerous type of distraction because it involves all three types of distraction. In the act of a simple text, the driver's mind is distracted by engaging in the texting conversation; the texting driver uses his or her hands to send a text instead of being on the wheel; and most of all, the visual distraction of reading and responding to the text.
Costs of Distracted Driving
Car crash injury attorneys in Miami see the costs of distracted driving every day. The toll of distracted driving is not limited to drivers. Our personal injury attorneys in Miami have had to deal with distracted driver negligence in a wide variety of negligence cases including:
The costs of distracted driving can be catastrophic. Over 6000 people were killed in 2012 and 2013 in car wrecks involving distracted drivers. In 2013, over 400,000 people were injured in distracted driving car crashes. In the same year, almost one in five accident injuries involved distracted driving.
How Miami Personal Injury Attorneys Can Make Distracted Drivers Accountable
One of the most important tasks for our Miami Injury and Wrongful Death Lawyers is proving our client's case to achieve full, fair and complete compensation. Our job starts with a proper and full investigation. Proving distracted driving as a cause of injuries or death can be especially challenging.
We start with the premise that the defendant driver will admit nothing. In fact, our strategy is to file a lawsuit and get the defendant driver committed to their position under oath. Once the driver swears under oath that they were not distracted at the time of the car wreck we can begin to discover the truth.
How do our Miami Lawsuit and Litigation Lawyers uncover the truth about your distracted defendant? We start with the same thing that caused the increase in distracted driver injuries and death – technology. Our car crash injury lawyers subpoena all phone records. We also seek to obtain "black box" recorders that exist in later model vehicles. If there is any type of video surveillance in the area of your car wreck we will subpoena those tapes to see if we can get a better idea of what happened. If the video tapes show a distracted driver drifting into other lanes before a car crash, it will help build a picture of what led to your injuries.
Distracted Driving Experts Employed by Miami Personal Injury Lawyers
We employ the necessary experts. Some cases require physicists, other cases need an accident reconstruction expert. A new and developing field of expert testimony is concentrated on human factors and cognitive, manual and visual distractions. Once we accumulate the evidence and meet with our team of experts, we can then put together a full picture of what exactly happened to you and your loved ones.
When we have the liability portion of your case secured, we will also work with your doctors to make certain we present a compelling demand to the responsible party and their insurance company. If they fail to respond with a reasonable offer, the Personal Injury Lawyers in Miami at the Wolfson Law Firm will file a lawsuit on your behalf and pursue justice through settlement, jury verdict or appeal if necessary.
Miami Personal Injury Car Accident Attorneys
The Wolfson Law Firm has served the citizens of Florida for more than 55 years. Our managing trial attorney is Jonah Wolfson. He is a bilingual personal injury lawyer in Miami and he is available to speak with you right now at (305) 285-1115. Our firm can help you and your family from the first call through settlement, jury verdict or appeal. We represent our clients and their families through the entire process.
Over the years our personal injury law office in Miami has helped people injured onLe Jeune Road, Palmetto Expressway, the Dolphin Expressway, I-95 and all the streets of Miami. We have served the communities of Doral, Coral Way, Brickell, Kendall, Little Havana, Fontainebleau, Flagami, Tamiami, Miami Gardens, Westchester, Allapattah. Miami Beach, The Roads and all throughout Florida