Miami Lyft Accident Lawyers
Lyft Car Accident Lawyers in Miami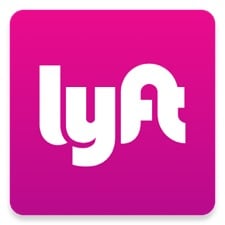 Lyft is the primary competitor with Uber in the ride sharing industry. At the present time there are thousands of Lyft and Uber drivers in Miami and all over South Florida. Both Uber and Lyft are thriving in South Florida. But with all of those drivers on our roads, accidents are bound to happen. When Lyft car accidents happen in Miami and South Florida, injuries are likely.
The Miami Lyft accident lawyers at Wolfson & Leon represent:
Lyft drivers injured in car accidents
Passengers injured in Lyft cars due to the fault of the Lyft driver
Lyft drivers and passengers injured in car crashes caused by other drivers
Pedestrians injured by Lyft drivers
Bicyclists hurt by Lyft drivers
Motorcycle riders and passengers injured by Lyft cars
Truck drivers injured by Lyft car drivers
Lyft drivers and passengers injured by uninsured or underinsured drivers
Wrongful death claims involving Lyft drivers or passengers
Representing Lyft and Uber Drivers in South Florida
The Lyft car accident lawyers and Uber injury attorneys at Wolfson & Leon know what to do with injury claims involving Lyft or Uber. Our Miami personal injury lawyers and injury legal team all use Lyft and Uber on a regular basis. In fact, one member of our personal legal team in Miami is a former driver for Lyft and Uber. He has given our attorneys valuable insight into the pressures and challenges faced by Lyft and Uber drivers every day.
One significant part of our job as Lyft accident and injury lawyers is dissecting and understanding issues of insurance coverage. In particular, in our representation of Lyft drivers and Uber drivers, insurance coverage analysis is the primary concern. Our Miami Lyft accident lawyers know that insurance companies protect the bottom line. They do this with exclusions and limiting language in the policy of insurance. It is our job as Lyft accident attorneys to hold the insurance companies to the promises they made when they issued the insurance and collected the premiums.
If you are a Lyft driver or an Uber driver who was injured in a car accident in Miami or anywhere in South Florida, you should consult with the Lyft car accident lawyers at the Miami office of Wolfson & Leon. You can call us at (305) 285-1115 for a free confidential consultation any time – we are available 24 hours a day, 7 days a week.
The Story of Lyft
Lyft is an American company that is privately held. Like its main competitor Uber, it is a TNC – transportation network company – with headquarters in San Francisco, California. The company operates in more than 200 American cities.
Lyft was created by John Zimmer and Logan Green in June 2012. At present, the company is valued at more than $5 billion. By January 2016, Lyft had generated over $2 billion from investors. The list of investors included Alibaba, Icahn Enterprises, fbFund and $500 million form GM (General Motors).
Miami Personal Injury Lawyers Representing Lyft Passengers
If you were injured as a passenger in a Lyft car, you should call Wolfson & Leon and let our Miami Lyft accident and injury attorneys help you. As previously mentioned, it is important to get good advice at the earliest point in time.
Lyft and Uber both agreed to certain requirements in order to operate in Miami and throughout South Florida. In addition to inspections and background checks, Lyft and Uber also agreed to purchase insurance coverage with $1 million of coverage.
Our Lyft accident lawyers in Miami represent people who were injured by Lyft drivers and Uber drivers. We can use our experience with these complex cases to help you and your family too. Just call us at (305) 285-1115 to get the answers to your questions.
Miami Injury Lawyers Representing Victims Injured by Lyft Drivers
Although our South Florida personal injury lawyers represent Lyft drivers and Uber drivers in particular cases, we also represent anyone who was injured by a Lyft car or an Uber car.
We are able to use the corporate and insurance coverage information we have learned in the Lyft and Uber injury cases that we have in the office to assist us in providing a more effective representation of our injured clients. Give us a call at (305) 285-1115 and allow us the opportunity to advise you on:
Your Miami Car Accident Lawyers and Personal Injury Attorneys
At Wolfson & Leon, we handle our cases from the first call until you decide to settle your case or we receive a jury verdict. We do not refer our cases out to other lawyers. In fact, we accept referrals and requests for co-counsel for the purposes of litigation and/or trial in strict adherence to Florida Bar Rules.
We handle all injury cases on a contingent fee basis in accordance with Florida law and Bar Rules. This means that you only pay a fee if and when we make a recovery for you. In some circumstances, we can even get the insurance company to pay our fees so that you can keep all of the benefits less any costs. Just call us and we will explain in full detail. You can reach us 24/7 at (305) 285-1115.