Broward County Casino Accident Lawyer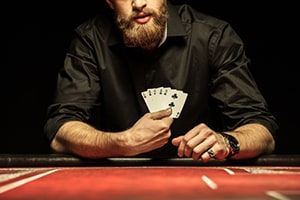 From the 6 million residents of the Miami Metropolitan area, Broward County hosts 2 million of them. It is the second most populous county in Florida, after Miami-Dade, and 17th most populous in the United States. It abounds with many points of interests of Florida visitors, and is one of the main tourist destinations in the Sunshine State. It features nature and wildlife areas, museums, resorts and entertainment spots.
Casinos are certainly some of the most attractive places in Broward County. There are many of them in the area, giving locals and visitors myriads of options to choose from. Some of the most famous casinos in Broward County include:
Seminole Hard Rock Hollywood Casino
Gulfstream Park
Isle Casino Racing Pompano Park
The Casino at Dania Beach
Mardi Gras Casino
Each one of them offers hundreds of slot machines, tens of poker tables, and some of them even own horse racing and greyhound racing tracks. Bars, restaurants, and live concert halls just add up to the offer.
In South Florida, entertainment is constant. However, sometimes bad things happen. Broward County casinos try to create the best possible gambling, dining and entertainment environment, but even with their good intentions, mistakes still happen. If you or your loved ones get injured due to Broward County casino mistakes, call a South Florida casino accident lawyer to help you claim damages recovery the right way.
Broward County Casinos Liability
If you have suffered any injuries at casinos in Broward County, Florida, the casino may be liable for your damages. Under Florida premises liability laws, the owner of the property where visitors are invited is held liable for damages that occurred due to owner's negligence or wrongful act. He is obliged to provide safe environment for guests. If he fails in doing so, he may have to cover the damages that the injured visitor has suffered, including medical bills, lost wages, physical pain and suffering.
Casinos and other companies that often face personal injury claims are well versed in dealing with injured guests who claim damages recovery. They may try to settle as soon as possible for a small amount of money. That is why the wisest decision you can make in case of personal injury at a casino in Broward County is to call a Broward personal injury lawyer, instead of representing yourself.
Broward County Casino Accidents
No doubt, accidents are happening all around us, including Broward County casinos. Having in mind liability laws, they can be obliged to pay for your damages if some of these accidents happen:
Slip and fall injuries at Broward County casino
Trip and fall injuries at Broward County casino
Elevators accidents at Broward County casino
Escalator accidents at Broward County casino
Falling merchandise at stores in Broward County casino
Negligent security at Broward County casino
Broward County casino car accidents at parking lots and other premises operated by Broward County casino
Drunk driving accidents on Broward County casino parking lots since they serve alcohol
Broward County casino bicycle accidents at parking lots and other premises operated by Broward County casino
Pedestrian injuries at Broward County casino at parking lots and other premises operated by Broward County casino
Motorcycle accidents at parking lots and other premises operated by Broward County casino
Robberies and other criminal assaults at Broward County casino
Keep in mind that these are just the most common accidents that can render Broward County casinos liable for injuries. The list could be endless, so make sure you consult a lawyer when you are the victim of the accident at a casino in Broward County.
Broward Personal Injury Lawyer Representing Casino Accident and Injury Victims
At Wolfson & Leon, our casino accident lawyers are available to answer your questions and help you in any way we can after any type of injury at a casino in Broward County. Call us today for your free consultation at (954) 530-3918. Let's discuss your case and figure out the best way to go forward so that you get the compensation that you deserve.