Florida Wawa Accident Lawyer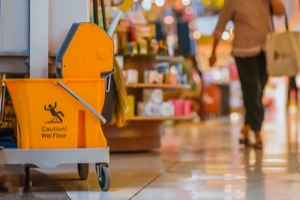 If you sustained a serious and traumatic injury at a Florida Wawa convenience store and gas station, then you should consult with the best Florida Wawa accident attorney that you can locate. Never assume that the incident or accident was completely your fault. You never know for sure until a full investigation takes place.
A Florida Wawa accident lawyer can advise you on what to expect in your particular case. The Florida personal injury attorney will conduct a full and complete investigation of the facts of your accident. In some cases, experts may need to be involved in the liability analysis. Once the investigation is complete and the experts have weighed in, the Florida Wawa personal injury attorney can provide you with a plan of action if the facts warrant it. Then and only then will you know who was truly at fault for your injuries.
Our Wawa accident and injury attorneys in Florida are here to help you figure out who is responsible and we can advise you how to hold that person or corporation accountable. You may be entitled to financial compensation for your medical expenses, lost wages, pain and suffering. Call us right now for your free consultation at (954) 530-3918 and we will answer your questions after your Florida Wawa accident and injury.
Wawa Convenience Stores and Gas Stations in Florida
In the last four years Wawa has opened 92 stores with 3500 employees in Florida. Each month, more Wawa stores are breaking ground and opening for business. In spite of Wawa's cult-like following, it is a big for-profit corporation. Each of the stores require a $6 million investment to own a Wawa store. That alone means that Wawa has received more than $500 million in Florida in the last four years.
Nationally, Wawa posted revenues in 2015 of $9.2 billion. Wawa's plan in Florida is to open 50 stores in South Florida within the next five years and at least 100 stores in South Florida within the next 9 years.
Wawa has a significant Real Estate Department where it oversees acquisition, development, and maintenance. Other focuses include engineering, property management, construction and facility operations.
Wawa Accidents and Injuries in Broward County
Our Florida convenience store injury attorneys and Broward gas station accident lawyers have proudly represented victims of corporate and individual negligence in Florida since 1963. Our personal injury lawyers are here and ready to answer your questions and help you if you need:
Slip and Fall Lawyer at Florida Wawa Store
Negligent Security Injury Lawyer for incidents at Florida Wawa Store
Wawa Slip and Fall Lawyer in WPB Florida
Wawa Trip and Fall Attorney in a Florida Wawa Store
Trip and Fall Attorney at South Florida Wawa Store
Orlando Car Accident Lawyer for Accidents at Wawa
West Palm Beach Car Accident Attorney for Wawa Car Accidents
Florida Car Accident Attorney for Wawa Automobile Accidents
Fort Lauderdale Slip and Fall Attorney at Wawa
South Florida Car Accident Lawyer for Wawa Car Crashes
South Florida Slip and Fall Lawyer at Wawa
Trip and Fall Attorney for accident at Fort Myers Wawa Store
Fort Lauderdale Car Accident Lawyer for accidents at Wawa Store
Florida Personal Injury Lawyer Serving Injured Wawa Accident Victims
At Wolfson & Leon, our Wawa Personal Injury Lawyers have guided, consoled, and represented injured folks for their injury claims since 1963. We are here to help you as well.
Call us at (954) 530-3918 and allow us the opportunity to explain what we can do for you and your family following any type of accidental injury at Florida Wawa. Our Florida Wawa accident lawyers proudly serve the people of Florida including the communities of Stuart, Fort Myers, Cape Coral, Vero Beach, Melbourne, Venice, Palm Shores, Winter Haven, St. Cloud, Bradenton, Kissimmee, Bradenton, Valrico, Lakeland, Orlando, Riverview, Tampa, Oveido, St. Petersburg, Pinellas Park, Casselberry, Clermont, Altamonte Springs, Sarasota, Port Richey and Winter Garden.