Red Lobster Accident Attorney in Florida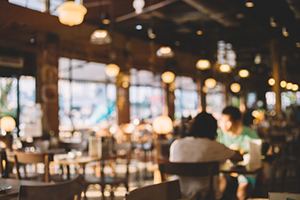 If you are injured in a Red Lobster restaurant in Florida, then there is no doubt that you should speak to a Florida Red Lobster accident lawyer as soon as possible. Accidents in Red Lobster do happen, and their legal departments know how to contest injury claims when people try to represent themselves. Make sure you call a Florida personal injury lawyer because everything you say, or you don't say, may be used against you later in the process.
At Wolfson & Leon, our Florida slip and fall lawyers have been helping restaurant injury victims since 1963. We understand how an unexpected injury might influence your life and lives of those around you. We are here to help with our free consultations. We don't claim any fees until we recover damages for you. Call us anytime with your questions toll-free at (855) 982-2067 at absolutely no cost to you.
Facts About Red Lobster
Red Lobster restaurants have seen huge success. They've started out as a seafood restaurant in Florida, but nowadays, they serve seafood in several countries worldwide. They operate over 700 restaurants around the world, many of them – less than 100 – are in Florida. In 2014, Red Lobster was sold by parent company Darden Restaurants for whopping $2.1 billion.
Red Lobster Accidents
We have been defending personal injury victims' interests for more than 55 years. In all these years, there are several different types of injury causes that happen in Red Lobster and all the other restaurants:
Food poisoning in a Florida Red Lobster
Car accident in a Red Lobster parking lot in Florida
Foreign objects in food at a Florida Red Lobster
Pedestrian accident in a Red Lobster parking lot in Florida
Allergic reactions to undisclosed food ingredients at Florida Red Lobster
Florida Red Lobster slip and fall accidents
Trip and fall accidents at a Florida Red Lobster
Personal injuries caused by inadequate lighting in a Florida Red Lobster
Motorcycle accident in a Florida Red Lobster parking lot
Red Lobster Accident Attorney in Florida
Claiming damages against a successful company like Red Lobster is not an easy task, but it's not impossible either. Call our Florida slip and fall lawyers or our Florida personal injury attorneys to learn what you may be entitled to and what your legal rights are after your Red Lobster accident in Florida.
We don't ask for fees until we recover damages for you. If Red Lobster fails to make a fair offer for settlement of the case, we will file a lawsuit and will go to trial for you and handle all the necessary procedures from the beginning till the end. We do not refer our cases to other law firms. In fact, we routinely accept referrals for litigation and trial from other law firms. We will handle your case from beginning to end. Call us at (855) 982-2067 with any question about your Florida Red Lobster accident.
Our Florida personal injury lawyers serve throughout Florida including Miami, Key West, Fort Lauderdale, Tallahassee, Orlando, Clearwater, Jacksonville, Estero, Gainesville, Naples, Tampa, Lehigh Acres, Sarasota, Cape Coral, St. Petersburg, Bonita Springs, West Palm Beach, Golden Gate, Boca Raton, and Fort Myers.
Our accident and injury attorneys are available by phone anytime at (855) 982-2067 or by appointment in our Fort Myers, West Palm Beach, Fort Lauderdale and Miami offices.
Fort Myers Red Lobster Accident Attorneys
The Fort Myers restaurant injury lawyers at Wolfson & Leon are situated at 3049 Cleveland Ave #140 in Fort Myers. We offer complete personal injury representation to all victims of negligence in Southwest Florida including the societies of North Fort Myers, Lee County, Fort Myers Shores, Bonita Springs, Marco Island, Collier County, Immokalee and Sanibel.
Call our Fort Myers accident attorneys for your confidential and free consultation in Fort Myers at (239) 777-9954. We never charge a fee to any client unless we first acquire financial compensation.