Injured at an Airbnb Rental in Miami - Who is Responsible?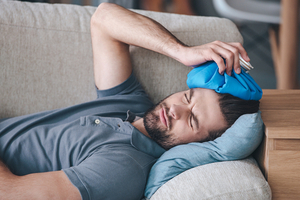 If you were injured in an Airbnb, you should call the Miami personal injury lawyers at Wolfson & Leon. You are entitled to a free consultation by calling us at (305) 285-1115. So, don't hesitate – call us – we can help.
Miami Airbnb Accidents
You decide to utilize the Airbnb service rather than a hotel for your stay in Miami with the idea of being home while away from home. Now you are in someone else's home rather than a hotel that is maintained by management and staff. Let's say you were hurt as the result of a slip and fall at a Miami Airbnb rental house, condo or apartment. Who is responsible? Who will pay for your medical bills? Your loss of income? Your pain and suffering? As our Airbnb accident lawyers will tell you, the answer is unfortunately not a simple one.
First, you cannot sue Airbnb directly because the Terms of Service of your agreement with Airbnb specifically state that you will negotiate or arbitrate with Airbnb in most disputes. In addition, you agree to waive your right to a jury trial of all issues that can be submitted to arbitration.
Second, the owner of the Airbnb property where you were injured may have homeowner's insurance but, in many circumstances, that coverage will be declined. Once the homeowner's insurance company discovers that the property was being used for profit, the coverage may not apply. It makes sense too. The insurance company agreed to cover a risk for a price otherwise known as a premium. If the insurance company were made aware that the property was going to be used as an Airbnb rental then the premium would have been much higher.
It is possible that the owner did disclose the Airbnb rental status; purchased a rider to cover home sharing services; or purchased an umbrella policy with full disclosure. These are the very things that your Miami Airbnb accident lawyer will need to find out in the initial investigation.
$1 Million in Airbnb Insurance may be Available for Your Miami Airbnb Injury
Lastly, Airbnb does provide Host Protection Insurance. This insurance provides liability insurance coverage for Airbnb landlords and hosts in the US and 14 other countries. This Airbnb insurance provides up to $1 million of insurance benefits for third party claims for bodily injury and/or property damage. This Airbnb liability insurance is limited to per occurrence and per location in the amount of $1 million with an aggregate policy limit of $10 million.
The Airbnb insurance policy does have limitations including liability from:
Intentional Acts including: Sexual Abuse or Molestation - (by the host or any other insured party)
Assault and Battery - (by the host or any other insured party)
Loss of Earnings
Pollution
Acts of Terrorism
Personal and Advertising Injury
Product Liability
Fungi or Bacteria
Chinese Drywall
Communicable Diseases
Asbestos, Lead or Silica.
Most importantly, the Airbnb insurance policy provides a potential, if not limited, avenue of recovery for your Miami Airbnb injuries. It will require an extensive investigation of the accident as well as multiple insurance policies by your Airbnb injury attorney to help you in your journey to make a full and fair financial recovery.
If you want to discuss your Airbnb accident and injury with our Airbnb personal injury lawyers, then just call us for your free and confidential consultation at (305) 285-1115.
Airbnb Personal Injury Attorney in Miami
At Wolfson & Leon, our Miami personal injury lawyers have helped the injured victims of negligence since 1963 and we can help you too. We have assisted clients in achieving justice after devastating injuries involving Uber, Lyft and many of the major hotels of South Florida.
We understand what to do to represent you in this emerging industry of companies like Airbnb as well. We will never charge you a fee unless we make a recovery for you. Call us today at (305) 285-1115 and let us get to work for you!
Our Miami Airbnb accident attorneys serve all the communities where Airbnb hosts offer their homes, apartments and condos such as Key West, Islamorada, Key Biscayne, Miami Beach, Tavernier, Marathon, Aventura, Key Largo, Wynwood, Miami Design District, Doral, Hialeah, Coconut Grove, Coral Gables and Upper East Side in Miami.