Cheesecake Factory Accident Attorney in Florida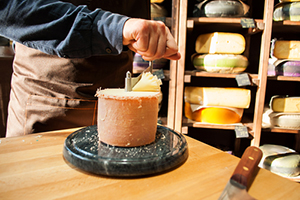 Personal injuries caused by accidents in Cheesecake Factory are not something new. They happen frequently, but their skilled legal department manages to keep them away from public eyes when people try to represent themselves. When that happens in the Sunshine State, you should consult a Florida accident lawyer. Don't let them make you think that it was your responsibility and that they are not liable, because often they are responsible.
When restaurants invite customers into their premises, as Cheesecake Factory does, they are bound to protect their visitors. If they fail to provide that protection due to negligence, they break those rules and are liable for any damages that occurred. You have the right to claim for recovery of those damages. Make sure you get in touch with a Florida personal injury attorney to discuss your legal rights. At the Wolfson Law Firm, our Florida accident attorneys offer free consultations if you or a loved one was injured in a Florida Cheesecake Factory. Call us at (305) 285-1115 and let us answer your questions at no cost to you.
Cheesecake Factory Facts
Cheesecake Factory, as we know them today, are a result of the desire of David Overton to showcase his mother's cheesecake-making skills. His mother had given up her cheesecake business in order to raise her children. One of them restarted that dream with a small store in California which he managed to build an empire out of it. Today, Cheesecake Factory is one of US most popular chain restaurants.
Cheesecake Factory Injuries
Injuries that may occur at a Florida Cheesecake Factory include, but are not limited to:
Food poisoning at Cheesecake Factory
Foreign objects in Cheesecake Factory food
Allergic reactions when you haven't been warned about allergens in food (gluten; peanuts; sourdough; shell fish)
Cheesecake Factory parking lot motorcycle accident
Cheesecake Factory parking lot car accident
Cheesecake Factory parking lot pedestrian accident
Cheesecake Factory Slip and Fall accidents
Cheesecake Factory Trip and Fall accident
Negligent Security Injuries at Cheesecake Factory restaurants and parking lots
Cheesecake Factory Accident Attorney in Florida
Companies like Cheesecake Factory try to contest injury claims, or at least, try to settle them in a way that is not always fair to the injured person. They are in business to make profits, so their legal departments want to end the case in a way that will cost them the least amount of money. And that's not in your best interest.
At the Wolfson Law Firm, our Florida personal injury lawyers are ready to help anyone who has suffered personal injuries at a Cheesecake Factory. If you had a slip and fall accident, our South Florida slip and fall lawyers will help you. If you had a food poisoning or any other injury, our South Florida personal injury attorneys will handle it for you. The most important step for you to take is the first one – to call a lawyer. After that, there will be someone on your side who will take good care of you and your best interests. If you call us at Wolfson Law firm, that one is for free. We will ask for fees from you only after we have recovered the damages. Call us now at (855) 982-2067 for your free consultation.
Our Florida personal injury lawyers offer legal representation to all of Florida and those folks who visit Florida and are injured at a Cheesecake Factory. We serve the communities, towns and cities of Florida including Miami, Fort Lauderdale, West Palm Beach, Key West, Naples, Fort Myers, Cape Coral, Tampa, Lehigh Acres, Sarasota, Golden Gate, Orlando, Bonita Springs, Jacksonville, Estero, Gainesville and Tallahassee.
Our accident and injury attorneys are available by phone anytime at (855) 982-2067 or by appointment in our Fort Myers, West Palm Beach, Fort Lauderdale and Miami offices. Our Fort Myers restaurant injury lawyers at the Wolfson Law Firm are positioned at 3049 Cleveland Ave #140 in Fort Myers. We offer comprehensive personal injury representation to all victims of negligence in Southwest Florida including the locales of North Fort Myers, Lee County, Fort Myers Shores, Bonita Springs, Marco Island, Collier County, Immokalee and Sanibel.
Call our Fort Myers accident attorneys for your free consultation in Fort Myers at (239) 777-9954. We never charge a fee to any client until we achieve an award of financial compensation.