What You Should Do After Your South Beach Accident
South Beach Injury and Accident Attorneys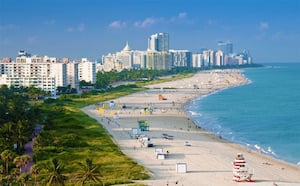 Most people think of beautiful weather and exciting times when you mention South Beach. But the fact of the matter is a lot of people call South Beach home. Many others work there. The rest of us go there for the beach, restaurants and nightlife. But South Beach is a crowded and busy place and sometimes people get hurt or even lose their lives due to the negligence or intentional actions of others. When that happens, it is vitally important to get to a South Beach personal injury lawyer to find out how to protect your rights.
At Wolfson & Leon, our South Beach injury attorneys can help you just like they have helped South Floridians since 1963. Our lawyers know what to do if you were injured on South Beach. We will meet with you to get all the details of your South Beach accident. Our South Beach lawyers can then start the process of gathering evidence and analyzing your accident to determine who is at fault. But our South Beach accident lawyers can't get started unless you call us at (305) 285-1115. We offer free bilingual and confidential consultations. So call today and allow us the opportunity to get to work on your case.
Miami Beach Facts
Some little known facts about Miami Beach are:
South Beach Injury Attorneys
Our South Beach injury attorneys represent people injured in South Beach as well as the residents of South Beach who were hurt in other locations. The Miami personal injury lawyers of Wolfson & Leon in Miami aggressively and professionally assist the good folks of South Beach who received serious and devastating injuries because of the actions or omissions of others.
Wolfson & Leon vigorously represent South Beach personal injury victims who were injured because of:
Our South Beach accident and injury attorneys help to inform and educate clients as to what just happened in their life as well as what other important legal issues they may be confronted with in the future such as:
South Beach Car Accident Attorneys
The South Beach Wrongful Death and Personal Injury Lawyers at Wolfson & Leon also represent South Beach residents and families affected after major vehicle and automobile related injuries and deaths in:
Our South Beach car accident attorneys represent and assist crash injury victims and their families on all issues that surface in car accident cases such as:
South Beach Wrongful Death Lawyers and Injury Attorneys
If you have a family member was tragically killed in a serious accident, the South Beach wrongful death lawyers of Wolfson & Leon can represent you and your family against the responsible party. Our South Beach accident attorneys can also represent you if you were hurt in an accident that was caused by a corporation or another person.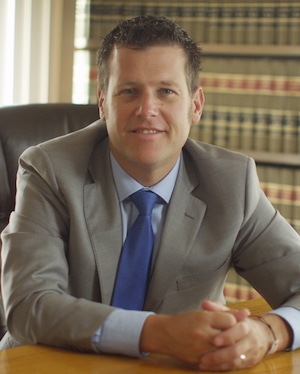 Our South Beach personal injury lawyers take cases on a contingency fee. Simply, that means is that you do not pay a fee unless we make a monetary recovery for you.
Wolfson & Leon has a bilingual team of personal injury professionals and our Managing Attorney Jonah Wolfson is a bilingual South Beach wrongful death lawyer and personal injury attorney. Jonah is also a former Miami Beach City Commissioner and Miami Beach resident himself. Call us today at (305) 285-1115 for your confidential and free consultation.
Our South Beach injury attorneys represent the fine people of South Beach and the surrounding communities of Biscayne Point, Bayshore , North Shore, South Point, La Gorce, South of Fifth, Venetian Islands, West Avenue, Flamingo/Lummus, Nautilus, Mid-Beach, City Center, Entertainment District and Normandy Shores