Slip and Fall Injuries
Injury Information You Should Know Before Hiring a Miami Slip and Fall Accident Lawyer
The most common injuries in a Miami premises liability case come from the slip and fall. A slip and fall accident is just what it describes – the plaintiff trips, slips, and falls on a hazard that was present because the property owner failed to clean it up or provide a warning as to its existence. You may have a property or premises liability claim if the property was not in a safe condition, which resulted in you being injured. If the property had a dangerous condition and the owner or landlord knew or should have known about the dangers, if there was enough time to repair the condition but the repairs had not been conducted, or if there was no warning issued to the public, you likely have a Florida premises liability claim. You should contact our Miami Slip and Fall Accident Lawyers today for a free consultation. Just call Wolfson & Leon at (305) 285-1115.
Injuries Caused by Slip and Fall Accidents
While minor bumps and bruises may be the most common, direct and noticeable results of slip and fall accidents, they also can lead to longstanding, devastating, and life-changing injuries, including:
Back injuries in the form of sprains, strains, herniated disc, torn ligaments, bulging discs, bruising and laceration
Brain trauma and traumatic brain injuries some of which is not immediately apparent but requires specialized testing, care and treatment
Concussions that require medical monitoring and attention
Head injuries including lacerations, bruising, swelling and disfigurement
Facial injuries including broken noses, fractured eye sockets, scarring, dental injuries, broken or chipped teeth
Neck injuries in the form of herniated discs, strain and sprain or whiplash
Scars that may require the assistance of plastic surgery specialists
Spinal injuries including cord compression and paralysis
Back Injuries
A serious slip and fall, trip and fall, or other premises liability accident in Miami could have left you paralyzed or with a spinal cord injury. Or, you could suffer from one of these common injuries:
Herniated disc where the disc actually breaks through and impacts the spinal cord.
Ruptured disc which is another description for herniated disc
Compression fracture which can happen in the bones that make up the spine
Neck injuries are often found in connection with back injuries
Head injuries associated with back injuries
Nerve damage including spinal cord compression or indentation from a herniated, ruptured or slipped disc
Hemiparesis which is a paralysis or weakness of one side of a person's body and can be caused by trauma
Hemiplegia is another term that describes a similar condition as hemiparesis
The problem with back injuries is that they often are much more severe than they may first appear. You may go to the emergency room with back pain, only to find out months later that you will need fusion surgery – a procedure that joins together certain bones in your back. You may need physical therapy or frequent and repeated visits to the doctor. There is always the possibility that you'll have pain for the rest of your life. Unfortunately, that means piles of medical bills. Additionally, your injuries or pain may be so debilitating and regular that you might not be able to work, only adding further stress and frustration to your life. Our Miami slip and fall lawyers can help you.
Broken Bones and Fractures
There are many kinds of bone injuries that result from trip and fall, slip and fall or premises liability accidents. Our trip and fall accident attorneys have handled cases including:
Skull fractures (common in head injuries and brain injuries)
Broken arm, wrist, fingers or hand
Broken leg, ankle, toes or foot
Broken back (fractured vertebrae)
Hip fractures and femur (thigh bone) fractures
Broken face bones (nose, orbital, cheek, jaw)
Broken ribs
Scars from cuts or stitches/sutures
Broken bones sometimes require surgery. A common surgery for fractures is called ORIF which means Open Reduction Internal Fixation. Many times fractures are casted or splinted to allow for healing. As the bone heals, muscle atrophy can set in the area that is immobilized. Atrophy is a wasting away of muscles. The atrophy is temporary in most cases when someone has a cast applied. Part of the recovery from a fracture includes physical therapy to begin the road back to full function. Our Miami slip and fall lawyers document your recovery so that they can present it to the insurance company or a jury as part of your case.
Head Injuries
What are the types of head injuries that come from a Miami slip and fall accident? Our Miami personal injury attorneys have handled these types of cases including:
Closed Head Injury – When the head strikes against an object. A concussion is a type of closed head injury.
Penetrating Head Injury – When an object breaks through the skull and enters the brain. In these cases, the object is usually moving at a high rate of speed.
Face Injuries
Every trip and fall accident is different and causes different injuries. Our Miami premises liability accident lawyers can explain that your facial injuries or disfigurement could include:
Fractured skull
Fractured jaw bone
Broken cheek bone
Broken bones around your mouth
Broken nose with damages to the sinus
Broken bones surrounding your eyes
Cuts, lacerations, and other traumatic injuries to your face
Traumatic brain injuries (TBI), including open head injuries
Permanent and significant scarring
Miami Slip and Fall Lawyers
Our Miami Slip and Fall Attorneys can tell you what you should do after a slip and fall accident. The personal injury attorneys at Wolfson & Leon represent accident and injury victims in all forms of personal injury including: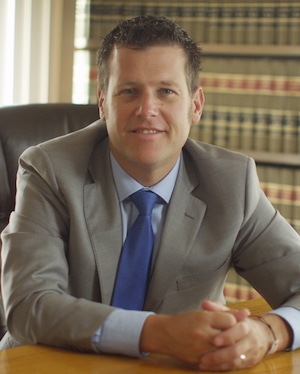 Wolfson & Leon personal injury attorneys are aggressive in their representation of injured people. Our lawyers will go to court and, if necessary, fight for you in trial. Jonah Wolfson is a bilingual personal injury attorney in Miami and is available to speak to you now.
If you or a loved one is seriously injured in a Miami slip and fall, trip and fall or premises liability accident, then you should call the personal injury attorneys at Wolfson & Leon. We are located at 3399 SW 3d Avenue in Miami and we have been helping injured people for over 60 collective years. You can call us right now at (305) 285-1115.
Wolfson & Leon represents people with slip and fall injuries in Hialeah Gardens, Miami Lakes, West Boca, Miramar, Allapattah, Miami Shores, The Roads, Palm Beach Gardens, Florida City, Westchester, Princeton, Overtown, Fisher Island and other cities throughout South Florida.
---
CALL NOW TO SPEAK TO A LEGAL PROFESSIONAL (305) 285-1115
or click here to submit your personal injury questions.