Walmart Slip and Fall Lawyer in Miami
By 2015, Walmart had 343 Stores in Florida. And, they were employing 94,822 people. Walmart has provided Americans with goods like produce, electronics, prescription drugs, children's toys, home furnishings, clothing, and hardware. Walmart has three types of retail operations: stores, neighborhood markets and supercenters. In fact, Walmart basically coined and created the word "Supercenter". And they have focused on having the absolute lowest prices of any retailer. Today, Walmart is probably the most visited retailer in Miami-Dade County. But Walmart gets sued many times every day and almost five thousand times a year.
Miami-Dade Walmart Locations
In Miami-Dade County, Walmart has 17 locations. Miami-Dade folks do business at the following Walmart locations:
15885 SW 88th Street, Miami, Florida (Kendall) – Store #1680
1425 NE 163rd Street, North Miami Beach, Florida – Store #3235
9300 NW 77th Avenue, Hialeah, Florida – Store #2814
5851 NW 177th Street, Hialeah, Florida – Store #1590
400 West 49th Street, Hialeah, Florida – Store #5945
11800 Hialeah Gardens Boulevard, Hialeah Gardens, Florida – Store #5615
33501 South Dixie Highway, Florida City, Florida – Store #2727
8651 NW 13th Terrace, Doral, Florida –Store #2091
19501 SW 27th Avenue, Miami Gardens, Florida – Store #3311
17650 NW 2d Avenue, Miami, Gardens, Florida – Store #3397
3791 NW 167th Street, Miami Gardens, Florida – Store #2907
13600 SW 288 Street, Homestead, Florida – Store # 5671
1499 South Dixie Highway, Homestead, Florida – Store # 3183
3200 NW 79 Street, Miami, Florida – Store #4303
6991 SW 8th Street, Miami, Florida – Store #4140
8400 Coral Way, Miami, Florida – Store #5854
21151 South Dixie Highway, Miami, Florida – Store #5912
We all know more Walmarts will come into Miami-Dade County. It is just a question of when and where. With all of the foot traffic at the above addresses, it is still Walmart's job to keep everyone safe. There are times when they do a great job and others when they fall short and people suffer a Walmart slip and fall accident and injuries. That is when injured people need the guidance and service of a Walmart Injury Attorney in Miami.
Walmart Slip and Fall Accidents in Miami
Which brings us to what happens every year when Miami people slip and fall or get hurt in other ways at the above Walmart addresses and suffer personal injuries. People slip on water, liquid that falls from shopping carts, fruit that falls from shelves, leaking liquid soap, condensed droplets coming off of refrigerated containers, water leaking from condensers for refrigeration and freezing equipment, and all kinds of drinks leaking from broken bottles, cans, or cartons that folks drip throughout the store in their carts. People also have things fall on them – stock that is for sale sometimes falls off a shelf and hits someone. And people even trip and fall on loose display materials, signs, end-caps, cardboard boxes, and so on.
Filing a Walmart Slip and Fall Lawsuit in Miami
If you fell at Walmart and it was entirely your own fault, there is no reason to sue Walmart. They cannot be held responsible for something that they played no role in. But, if Walmart was negligent in a way that the law recognizes entitles you to recovery, you should hire a Miami Walmart Slip and Fall Lawyer.
Our lawyers can tell you what to do after a slip and fall. Our Walmart Slip and Fall Attorneys in Miami can tell you what you need to know about slip and fall accidents. Just call your Miami Walmart Slip and Fall Lawyer today at (305) 285-1115.
Our Miami Slip and Fall Attorneys at Wolfson & Leon have experience suing Walmart in Miami. If a there is a video surveillance tape of your slip and fall we will go to court to demand that Walmart produce it. We have dealt with their defense lawyers for many years. Walmart, for many years, used the Adorno & Zeder law firm. Every 5 years or so, they seem to take all of their cases and transfer them to another lawyer or law firm. As of late, they use several aggressive defense lawyers. If you slipped and fell in any Miami Walmart Store, Neighborhood Market or Supercenter, Walmart will have experienced defense lawyers defend cases vigorously and you simply should not have a rookie representing you. You need a lawyer who can communicate your case's strong points. And, he or she needs to be able to not only argue your personal injury case to Claims Management before the lawsuit is filed, but to the Defendant's attorneys and eventually to a jury.
If you were hurt at a Miami Walmart and need a Walmart Slip and Fall Lawyer, call us now and we will give you a free case evaluation.
Walmart Personal Injury Lawyers in Miami
Some potential clients worry that they must be a citizen of the United States of America in order process a claim for personal injury or to file a litigation in Miami-Dade Circuit Court. The Walmart Personal Injury Attorneys can clearly tell you that our system is open to protect everyone. It is not a requirement for a claimant of plaintiff to be a U.S. citizen to seek the protections in Miami-Dade Circuit Court. Our Miami Walmart Slip and Fall Attorneys have represented clients with serious injury claims from a variety of international cities and countries including Havana, Cuba; Haiti; Brazil, Jamaica, Venezuela, England, Spain, Canada, Nicaragua, Honduras, and Colombia.
Our Miami Walmart Injury Lawyers have noticed that some clients are concerned about having a language barrier with their personal injury attorney. Our Walmart Injury Accident Attorney Jonah Wolfson is a bilingual personal injury attorney in Miami. You can see him speak on multiple topics on Wolfson & Leon's Spanish website right now or you can call him today at (305) 285-1115. Jonah and his staff habla Español.
At Wolfson & Leon, our Walmart Injury and Damage Attorneys can help you pursue compensation and justice from any Walmart store, Neighborhood Market or Supercenter that may be responsible for your harms and losses. Call us at (305) 285-1115 to set up a free consultation with a Miami Walmart Personal Injury Lawyer today.
Miami Personal Injury Lawyers
The Miami Personal Injury Lawyers at Wolfson & Leon represent people injured in all aspects of personal injury and wrongful death including: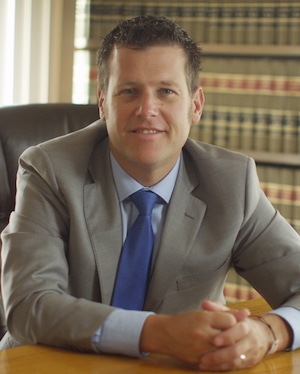 Wolfson & Leon in Miami has been helping clients with personal injury claims and the families of wrongful death victims for over 55 years. Jonah Wolfson is a bilingual personal injury attorney in Miami and is available to speak to you now. Please feel free to check our recent cases, results and review our qualifications.
Wolfson & Leon also represents serious injury victims injured at Miami International Airport (MIA), and in Hialeah Gardens, Westchester, Fontainebleau, South Miami, Key Biscayne, Omni, Little Havana, Miami Beach, Allapattah, Princeton, The Roads, Wynwood, Kendall, Hammocks, Westchester, Midtown, Miami Gardens and other cities throughout South Florida.