Open and Obvious Defense in Miami Slip and Fall Cases
Miami Slip and Fall Lawyers have to be ready for a classic defense tactic – they argue that the condition was open and obvious. At Wolfson & Leon, our Miami Premises Liability Injury Attorneys we have seen many a defense lawyer argue that a Plaintiff cannot recover anything because what they slipped on was an open and obvious condition. What does that mean? Really, this comes up in two contexts.
First, the Defendant may try to argue that the condition was not dangerous as well as open and obvious to the degree that they are entitled to have the Plaintiff's case thrown out before trial. They do this at something called "summary judgment".
In Florida, one of the cases that the defense relies heavily on is the case of Wolf v. Sam's East, Inc. In that case, the court did grant summary judgment. The injured plaintiff in that case tripped over a tree root while taking a shortcut from a parking lot through a landscaped area. That area, apparently, was not designed for pedestrians and was not used by pedestrians. In that case, the court ruled that:
[a]nyone who walks into a landscaping area containing trees, grass, and mulch is held to know that the landscaping area presents a 'hazard to walking' particularly when concrete traverses have been specifically constructed to prevent this type of accident. . . . Wolf fell because he was knowingly cutting through a landscaping area rather than use the concrete walkways designed for that purpose."
Recently, though, in Grimes v. Family Dollar the Third District Court of Appeal reversed summary judgment in a case involving a situation where someone tripped over a protruding re-bar and fell on a landscaped area. The Court noted that the area had become a well trampled footpath that was known to people who were invited to do business at the defendant's location. They noted that:
"[t]he question then is whether the defendants allowed the condition to exist for enough time to place them on constructive notice of its existence, and to preclude summary judgment. Therefore, triable issues exist as to whether a dangerous condition existed, whether it was open and obvious and whether constructive knowledge may be inferred that the dangerous condition existed for such a length of time that in the exercise of reasonable care the condition would have or should have been known to the defendant(s)."
And this brings us to the second area where the "open and obvious" argument becomes an issue in a slip and fall case. That is when the Defendant cannot get the case tossed on summary judgment. Then, the case goes to trial. But the "open and obvious" argument is far from dead. At trial, the defense lawyers argue that the condition was one that the Plaintiff should have noticed and avoided. They do this even when that condition is something like the exposed rebar in the Grimes case.
If you need a Miami slip and fall lawyer to take a look at your case and see whether there may be an issue that prevents you from getting to trial, call us at Wolfson & Leon. We have experience arguing these issues in motions and at trial. Call us and we would be glad to tell you about it.
At Wolfson & Leon, our Miami Serious Injury Attorneys can help you proceed to pursue financial compensation from any person, retail store, mall, fast food store or public agency who might be responsible for your injuries. Call us at (305) 285-1115 to set up a free consultation with a Miami Personal Injury Lawyer.
The Miami Personal Injury Lawyers at Wolfson & Leon represent people injured in all aspects of personal injury and wrongful death including: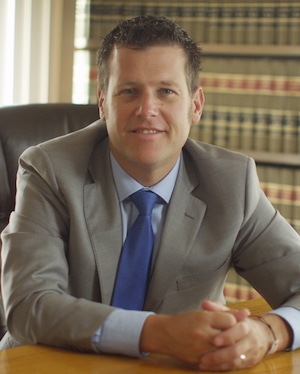 Wolfson & Leon in Miami has been helping personal injury clients and the families of wrongful death victims for over 55 years. Jonah Wolfson is a bilingual personal injury attorney in Miami and is available to speak to you now. Please feel free to check our results.
Wolfson & Leon also represents slip and fall accident victims in Liberty City, Key Largo, Pembroke Park, Allapattah, Hollywood, The Roads, North Miami, Kendale Lakes, Westchester, Fort Lauderdale, Miami Gardens, Lauderdale Lakes and other cities throughout South Florida.
---
CALL NOW TO SPEAK TO A LEGAL PROFESSIONAL (305) 285-1115
or click here to submit your personal injury questions.