Slip and Fall Failure to Warn – No Warning
Miami Slip and Fall Failure to Warn – No Warning
Miami Slip and Fall Accidents are often caused by something that a landowner or possessor of land should have warned folks about. It's a simple safety rule that if a business knew or should have known about something, then you have to tell other people so that they do not get hurt by it. If they did not warn or gave no warning, then they should be responsible for the damage they cause. The legal term for this is called a "Failure to Warn" and our Miami Slip and Fall Accident Lawyers at Wolfson Law Firm argue and allege it in nearly all of our premises liability cases, with good reason.
What kind of cases does a failure to warn / no warning come up in?
Miami Slip and Fall Accidents are most commonly caused by a condition that the owner or possessor of land could have warned about. That condition could be something that spilled or unreasonably slippery floor material. Whether in trial or negotiations, our Miami Slip and Fall Lawyers know that the owner's failure to warn and having had no warning is as much a part of the case as is the owner's failure to clean the mess up.

Miami Trip and Fall Accidents are often caused by something that a raised or uneven condition such as uneven stairs, a hole, debris, or anything that makes you trip. These things are things that the owner most often knew about but just did not do anything about. Things that have been part of the property like an uneven floor, stairs, or depressed or raised walking area are items that the owner usually knew about and should have warned about.

Miami Negligent Security Accidents are very often deadly. These cases include foreseeable criminal activity that the owner should have known about and did not correct or warn.
When folks did not warn, fail to warn, or give no warning, what should they have done? What warning should businesses give? The short answer that our Miami Slip and Fall Accident Lawyers have found is that any warning is better than no warning. But here are a few:
Cones or yellow tape around uneven ground or spilled liquid; and
Barricades around holes, and
Reflective tape over uneven areas to put light on it at night or when dark; and
Signs for wet floor or whatever the danger is; and
Signs that a floor is slippery when wet and maybe even a little more than normal; and
Signs that describe the danger in detail; and
Covers for holes; and
Fences surrounding area of danger; and
Yellow paint on changes in elevation or uneven areas; and
Bright color stripes on stairs to show folks where the steps are.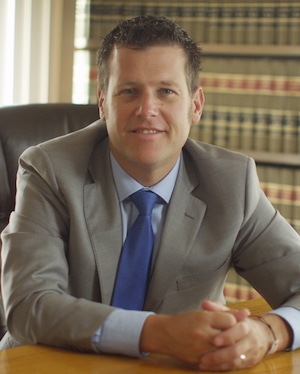 There are many quick and easy ways that businesses can fix a dangerous condition and not even have to give a warning. From cleaning up the mess to changing an unreasonably slippery walking surface, cleaning up a mess or fixing it is the safest way to go to prevent Miami Slip and Fall Accidents. New tiles can cost just $5 a square foot for an owner. And the time it take to clean up some water is minimal. But, until they can get to it, the simple safety rules say that a business that knows about a danger must warn its customers about it. And if they don't and people get hurt, then the business must pay for the damages they cause. Our Miami Slip and Fall Lawyers handle cases where the owner did not warn, failed to warn, and gave no warning. Failing to warn and having no warnings about a dangerous condition can cause horrific slip and fall injuries. If you were hurt because someone else broke the simple safety rule in Miami about warning, call us at Wolfson Law Firm and we will fight to make that Defendant pay for the harm and damage they caused you.
Our managing attorney Jonah Wolfson is a bilingual personal injury lawyer in Miami. Jonah and his personal injury team can help you and your loved ones to put your lives back together after your slip and fall accident. Just call us at (305) 285-1115 today and get the answers you deserve.