Supermarket Accidents and Injuries
MIAMI SUPERMARKET ACCIDENT ATTORNEYS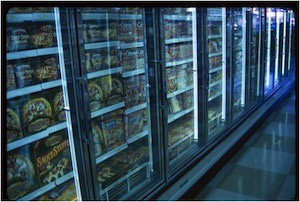 Thousands of people are injured in supermarket accidents every year. Generally grocery stores and supermarkets are well kept, but with the volume of foot traffic of shoppers and consumers accidents and injuries are bound to happen. That is where the Miami Supermarket Accident Lawyers of the Wolfson Law Firm can help. Just call us at (305) 285-1115 for your free consultation. We can meet with you and explain what you should know about slip and fall accidents as well as what you should do after a slip and fall accident. You never pay a fee unless we recover for you.
Supermarkets are regulated by state and federal agencies like the FDA (Federal Food and Drug Administration), and OSHA (Occupational Safety and Health Administration).
Supermarkets in Miami and in Florida include:
Publix
Wal-Mart
Whole Foods
Winn-Dixie
Trader Joes
Costco
Presidente
Bravo
Sedanos
Albertsons
Safeway
Injury claims are of great concern to supermarket owners and insurers. Insurance companies evaluate each company and each store for the safety procedures and policies that are in place. Insurance companies need to evaluate risk and to do so they need to know what the grocery store and supermarket do to keep their individual stores clean and how they hold employees accountable. Much of the analysis comes down to record keeping. Employee checklists for cleaning and inspections often become central to determining fault and liability.
Supermarket corporations and insurance companies will require regular inspections of the supermarket and the parking lot to minimize injury claims and to enhance their opportunities to defend supermarket injury claims. Video surveillance is also used for the purposes of defending the supermarket in personal injury claims and to also deter shoplifters. However, getting a copy of the supermarket video surveillance can be difficult. Our Miami Slip and Fall Lawyers regularly go to court for our clients to ask the judge to compel the supermarket to produce closed caption video surveillance tapes.
It is critically important for you to select the right Miami Personal Injury Lawyer who will fight for you and your family. Always make sure to be an informed consumer – ask about your attorney's recent results and his or her qualifications before hiring anyone.
The most likely causes of personal injuries in grocery stores and supermarkets are:
Food Poisoning
Cuts and laceration from poorly maintained and/or damaged shopping carts
Pavements, crosswalks and sidewalks that are cracked or uneven
Obstacles in shopping aisles like food, boxes, ladders, pallets and cleaning carts
Entrance and exit doors that are not properly maintained
Floor mats that are in the wrong place, worn out or missing
Leaking water from produce and refrigeration units
Spilled food products that is tracked and spread by other customers
The Miami Slip and Fall Attorneys at the Wolfson Law Firm have represented clients injured in all of these types of supermarket accidents. Just call us today at (305) 285-1115 for you free consultation.
Most Common Injuries in Supermarket and Grocery Store Accidents
Our Serious Injury Supermarket and Grocery Store Attorneys in Miami have seen the horrific injuries our clients have experienced because of the negligence of Publix, Costco, Walgreens, Wal-Mart and many other retailers. The most common injuries in supermarket accidents are:
Fractures of legs, ankles, wrists, arms, shoulders
Wrongful death from brain trauma
Torn ligaments and muscles
Cuts, lacerations and even loss of limbs
Sprains, strains and disc injuries
Brain damage from trauma to the head
The medical portion of your personal injury case is very important. Your supermarket accident injury attorney must work with your medical providers to gather your bills and reports. These reports and bills, and other types of evidence, will form part of the foundation for your settlement demand and, if necessary, your jury trial.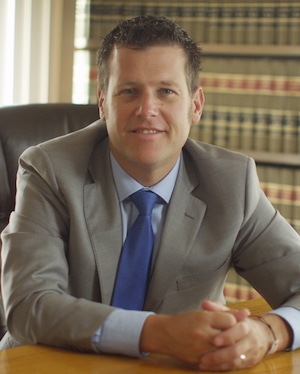 Miami Supermarket Accident Personal Injury Lawyers
Wolfson Law Firm and their Supermarket and Grocery Injury Accident Attorneys in Miami can help you. The Wolfson Law Firm has helped the good people of Florida who were injured in supermarkets for over 55 years. They are available for a free consultation right now. All you need to do is call (305) 285-1115.
Our managing attorney Jonah Wolfson is a bilingual personal injury lawyer in Miami. He is available to speak with you in English or Spanish anytime. Jonah and his team help people injured at Aventura Mall, Dadeland Mall, Dolphin Mall, Merrick Park Mall, the Fontainebleau, Miami International Airport (MIA), and clients from Miami Beach, Miami Gardens, Little Havana, Ojus, Kendall, Homestead, Flagami, Coconut Grove, Tamiami, Allapattah, Brickell, Coral Way and all throughout Florida.
---
CALL NOW TO SPEAK TO A LEGAL PROFESSIONAL (305) 285-1115
or click here to submit your personal injury questions.