How to Find the Best Motorcycle Accident Attorney in Miami
What to look for in a Good Miami Motorcycle Accident Attorney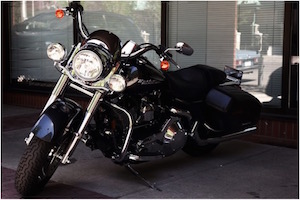 Your decision to hire a Miami motorcycle injury lawyer is an important one. There are a number of factors to consider. Some considerations are objective meaning what you can see and measure. Other considerations are subjective. That means how you feel about something.
The Miami Motorcycle Accident Attorneys at the Wolfson Law Firm urge you to be both objectively and subjectively satisfied with your choice of a motorcycle injury lawyer in Miami. You are encouraged to be a smart consumer and to also listen to your heart.
Our Miami personal injury lawyers suggest that you consider the following:
Results – Find out if the lawyer has any experience in representing motorcycle accident injury victims. You probably don't want to be any attorney's first motorcycle accident case. As a potential client you are entitled to ask the lawyer you are interviewing about his or her results in motorcycle injury cases. Sometimes you can even review past results on the attorney's website. Other times you will need to ask. The results or lack of results should help you objectively decide who might be the best Miami motorcycle accident lawyer for you and your family.

Reviews – Check the lawyer's website for client testimonials. Look up the attorney on Google. See if they have Google reviews. You are recommended to also look up both the lawyer and the law firm. Looking at reviews can help you decide whether you are selecting the best Miami motorcycle accident injury law firm for your needs.

Qualifications – Don't be afraid to ask about the lawyer's qualifications, education and experience. Most lawyers will include their information on their website. If they don't then ask. If there is any hesitation, that should give you pause and perhaps, concern.

Contact – Did you meet with the attorney? How did you find the attorney? If you didn't find the attorney but rather some stranger contacted you about your motorcycle accident, then you should be alarmed. Individuals who call you or contact you without invitation are called "runners" and what they do is illegal and that is not the way most folks want to start an attorney client relationship. So carefully consider exactly how you meet with anyone after your motorcycle accident.

Communication – Is the lawyer available to speak with you? Will they be available when you need to speak with them in the future? If they are not immediately available, can you count on them to call you back within 24 hours?

Language – In Miami, being bilingual is a valuable asset. In selecting the best motorcycle accident lawyer, communication in multiple languages might be important to a potential client and their family. The questions a client might ask is whether the lawyer able to communicate in more than one language if necessary? If the lawyer is not bilingual, does he or she have bilingual staff members who can assist in communication?

Comfort - Do you feel comfortable speaking with the lawyer? Does the attorney listen? Or is he or she rushing you to finish and leave? You should trust your instincts. You will know inside if you are satisfied. If you aren't, then by all means, shop around until you are comfortable.

Unrealistic Promises – If you were involved in a relatively minor motorcycle accident and the lawyer you are interviewing says he or she will get you millions of dollars that really doesn't make sense. If you can't believe the attorney in the first meeting, then the relationship is likely to go downhill from there. Trust your inner voice.
Above all, always remember you are the client and you have the power. You decide who the best motorcycle accident lawyer for you is. You decide if and when to file a lawsuit. It is your decision whether to accept a settlement offer or to go to trial. Look at your lawyer client relationship as a partnership. You and your Miami motorcycle accident lawyer and you both of you duties and obligations to each other. If you both fulfill your end of the bargain, you will enhance your chances of reaching a full. Fair and complete resolution of your motorcycle accident case.
Miami Motorcycle Accident Injury Attorneys
Wolfson Law Firm offers our services as your Miami Motorcycle Injury Lawyers. We welcome the opportunity to interview with you and to answer your questions. Our Miami motorcycle accident lawyers will provide you with our lawyers' qualifications and our recent results.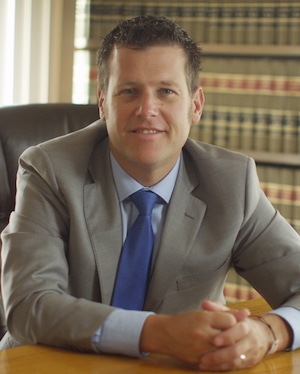 Our Managing Attorney Jonah Wolfson is a bilingual motorcycle accident and personal injury lawyer in Miami. The personal injury team at the Wolfson Law Firm is also bilingual. We pride ourselves on our client service. We would respectfully ask you to call us at (305) 285-1115 for a free and confidential consultation.
The personal injury lawyers in Miami at the Wolfson Law Firm represent folks from the neighborhoods and communities of South Florida including South Miami, Coral Gables, South Beach, Coconut Grove, Homestead, Liberty City, Wynwood, North Beach, Miami Shores, Surfside, Edgewater, Key Biscayne and North Miami.