Common Causes of Motorcycle Injury Accidents
Miami Motorcycle Injury Accident Lawyer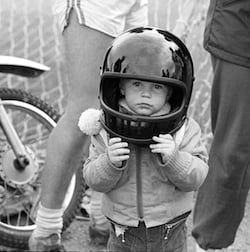 The Miami personal injury attorneys at Wolfson & Leon have worked with victims of motorcycle accidents for more than six decades. We have represented the families of those who were killed in Miami motorcycle accidents in wrongful death lawsuits. Our motorcycle injury lawyers in Miami have also represented good folks who were seriously injured in motorcycle accidents in Miami and throughout Florida.
If you lost a loved one or if you were injured in a Miami motorcycle accident you will want to make sure you get the best Miami motorcycle accident lawyer. To do that you should be a smart consumer. Look up the lawyers reviews online; look at their qualifications and results; and ask any question that you may have so that you are totally comfortable with your choice. Most people never have a motorcycle accident. But when they do, it is usually serious or fatal. The choice of your Miami motorcycle injury lawyer or wrongful death attorney is important. So above all else – make sure you are completely satisfied with your choice.
The Miami motorcycle injury attorneys at Wolfson & Leon invite you to look at our recent cases as well as our qualifications. We will meet with you and your loved ones in a free and confidential consultation at our Miami office or anywhere you need us. We will answer any questions that you have and hopefully help you to be completely satisfied with your decision. Call us today for your free consultation at (305) 285-1115. You can come to our law offices in Miami or we can come to you.
Top Causes of Motorcycle Accidents in Miami
Our Miami Motorcycle Injury Lawyers have represented all types of motorcyclists including:
Weekend motorcycle riders
Touring Motorcyclists
Police Officers who operate motorcycles on the job
Law Enforcement Officers
Individuals who ride motorcycles every day as their main form of transportation
Tourists renting scooters, mopeds and motorcycles
Motorcycle club members
The top reasons for motorcycle accidents according to the Motorcycle Accident Attorneys at Wolfson & Leon in Miami are:
Distracted Drivers – This is probably the fastest growing cause of motorcycle and car crashes. Anything that takes a driver's attention away from the serious responsibility of driving a vehicle safely is a danger to us all.
Head-on Collisions – If a vehicle drifts over a center line or if someone enters a highway going in the wrong direction, the results can be catastrophic. Serious injuries and fatalities can occur in a motorcycle involved head-on collision. The Miami Motorcycle Wrongful Death Lawyers at Wolfson & Leon understand the effects of a serious or fatal accident on an entire family. Call us and let us help you and your loved ones.
Driver Mistakes – More and more drivers underestimate the incredible responsibility they have in operating a vehicle. Any driver mistake can cause incredible damage. Driver mistakes can include inattention, failure to appreciate speed, overestimating their own capabilities, as well as distance and speed mistakes.
Left-turn Accidents and Failure to Yield Right-of-way – Motorcyclists are constantly challenged at intersections by cars and trucks that make left turns in front of them. Some drivers don't "look twice" like they should. The Miami Motorcycle Injury Attorneys strongly support all motorcycle safety programs including "Look Twice – Save a Life".
Fatigued Drivers – A drowsy driver is a danger to everyone including their own passengers. It only takes a second for an accident to begin.
Rear End Crashes – Some motorcycle riders are injured and others are killed when they are rear-ended by a car or truck. Motorcycle riders are incredibly exposed because they don't have the protective shell of a car. Unfortunately, some drivers tailgate or even intentionally run into motorcyclists.
Vehicle Driver Inexperience – Younger and new drivers simply haven't accumulated the necessary hours behind the wheel. So every emergency situation is new experience. Sometimes the new driver makes the right decision. Other times they don't and someone gets hurt or killed.
Roll-over accidents – Some motorcycle injury victims are hurt as a result of other collisions that occur seconds before such as roll-over car wrecks. Our Miami Motorcycle Accident Attorneys have helped motorcycle riders who were injured in secondary crashes.
Reflexive Insufficiency (handicapped, senior drivers) – While many drivers have sufficient skills to obtain a driver's license that doesn't mean that all drivers are equally qualified. Some drivers simply have insufficient reflexes when confronted with an emergency situation.
Drunk or Impaired Drivers – Drunk and impaired drivers are a danger to everyone, especially motorcycle riders.
Violent Drivers/Road Rage – In Miami, like most places, road rage is reaching epidemic proportions. Miami motorcycle accident injury lawyers will tell you story after story of clients who were injured or killed because of violent drivers who used their cars as weapons against motorcyclists
Uninsured or Underinsured Motorists – Even when drivers make mistakes resulting in injuries of fatalities to a motorcyclist. It only gets worse when that negligent driver doesn't have insurance. If there is no insurance it is up to the motorcyclist to have uninsured motorist coverage. However in a recent AAA survey it was revealed that nearly one in five motorcyclists do not carry insurance. The Motorcycle Accident Injury Lawyers encourage all of their clients to make sure that they carry proper insurance. If you have any questions about what insurance to carry as a motorcyclist, please call the Motorcycle Accident Attorneys of Wolfson & Leon serving Miami at (305) 285-1115. We can and will answer your questions about motorcycle insurance for free.
Speeding cars and trucks – Car and truck drivers who do not obey the speed limits place all of us in danger. Some drivers engage in illegal street racing. Since motorcycle drivers lack the protections of a vehicle, an accident with a speeding truck or car can kill or seriously injure motorcycle riders.
Illegal or improper lane changes – One of the main excuses our motorcycle accident lawyers in Miami hear all the time is "I didn't see the motorcycle". When drivers change lanes carelessly and recklessly, motorcyclists can get seriously hurt or killed.
Red or Yellow Light Violations – Most drivers observe and obey red lights. However for many the yellow light doesn't mean caution but rather go faster. Motorcycle drivers are injured every day by irresponsible drivers who fail to obey traffic control signs and signals.
Motorcycle Accident Lawyers in Miami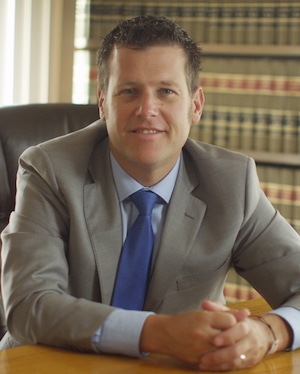 If you or a loved one was hurt or killed in a motorcycle crash, call the
Miami Personal Injury Attorneys
at Wolfson & Leon. Let us help you and your family the same way we have helped other clients over the last 55 years. Our Managing Attorney Jonah Wolfson is a
bilingual injury lawyer
and is
available
to speak with you and your loved ones in English or Spanish.
Our motorcycle accident lawsuit and litigation lawyers in Miami have helped clients from the communities of Weston, Hollywood, Hallandale, North Miami, Edgewater, Miami Shores, Pompano, Lighthouse Point, Lake Worth, West Palm Beach, Wilton Manors, North Miami Beach, Medley, Homestead, Florida City, Princeton, South Miami and all of the wonderful neighborhoods of South Florida.
---