Car Accident Insurance Policy
Miami Car Accident Attorney Advice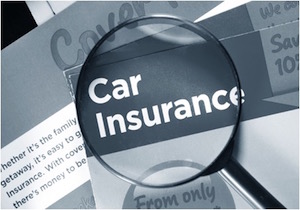 Car insurance is the kind of thing that you need to be a good consumer on. There are a ton of different kinds of coverage. And some of them are not required. So your agent or even you, without knowing, may not buy the type of coverage you really need. You may think and even be told that you are buying "full coverage". But many in the industry will tell you that you have "full coverage" and actually just mean the minimum that Florida requires. And, if you are in a Miami car accident, you are going to want to know that you have the coverage you need.
The Miami car accident lawyers at Wolfson & Leon have experienced many a car accident victim who finds out too late that he or she did not buy the right insurance. We can tell you what your insurance will pay for based on what kind of policy you bought.
Types of Car Accident Insurance
There are a lot of different kinds of car insurance you can buy. And, once you are in an Miami car accident, you will probably have a lot of questions about what kind of benefits your insurance provides. Like we said above, there is a difference between what the State of Florida requires you to buy and what you should probably get.
Florida requires that the owner of a vehicle with a valid and current Florida license plate carry minimum coverage is $10,000 in PIP (Personal Injury Protection) and $10,000 in PDL (Property Damage Liability). But there are a lot of other kinds of insurance coverage that you may need in case you are in a Miami car accident. Here's a brief description of what is required and what isn't.
Personal Injury Protection and Property Damage
Car Accident Personal Injury Protection is required under Florida Law. You must have it. It is also called Florida No Fault Insurance. Personal Injury Protection (PIP) Insurance covers you – regardless of fault (i.e. whether or not you cause the crash) – up to the limits of your policy. Your PIP covers:
You driving your listed vehicle;

You driving someone else's car you don't .normally drive

People in your household (as long as you disclose them on your application for insurance);

Certain passengers so long as they lack PIP Insurance and do not own a vehicle;

Certain licensed drivers driving your car;

Your child riding on the school bus;

You while you are a passenger in someone else's car;

You as a pedestrian;

When you are driving a rental car;

You riding a bicycle.
The Florida Motor Vehicle No-Fault Law requires you to carry $10,000 of Property Damage Liability coverage and $10,000 of Personal Injury Protection Coverage which covers your medical bills if you are in a Miami car accident. Florida law requires you to keep PIP/PDL insurance throughout the entire time of the registration and licensing period. Basically, a standard Personal Injury Protection policy covers 80% of your medical bills and 60% of your lost wages (although the lost wage coverage can now be waived). Car accident personal injury protection insurance is covered in more depth on this website as it is a massive area of law and its benefits are important.
Bodily Injury Insurance
Bodily Injury Liability is NOT required under the law. This coverage pays for permanent and serious injury or death to others when you cause a car crash. Your insurance company will pay for injuries up to the limits of your policy and provide legal representation for you if you get sued. But the other side has to prove fault. And, this is the coverage that, indirectly, would cover you if you are hurt when someone else breaks the safety rules and your Miami car accident lawyer needs to go after that person to pay for your medical bills and pain and suffering. In particular, the bodily injury coverage pays for injuries caused by a policy holder or member of his or her family who live with the, even if they were driving someone else's vehicle. It may also cover others who drive your automobile with your permission. This coverage also provides a legal defense for a policyholder who causes a crash and is sued. Meaning that if you cause a Miami car accident and someone sues you, your insurance company will hire a Miami car accident lawyer to defend you. A common coverage limit for this insurance is $100,000.00 per person or $300,000.00 per accident. But you are not required to carry this coverage. But, you should definitely have it.
Property Damage Liability Accident Coverage pays for car accident property damages that a policyholder or members of his or her family cause.
Uninsured or Underinsured Motorist Benefits
Too many drivers in Miami and throughout Florida don't have insurance. Many others have only the legally required minimum policies. Others may have some insurance but it turns out to be insufficient to cover the damages they have caused in a collision. If the driver who hit you is uninsured or underinsured, your options may be limited.
Uninsured Motorist Bodily Injury Liability Accident Coverageis what it sounds like and then some. It is perhaps the most important voluntary coverage you can buy. Just think – Florida does not require folks to buy bodily injury coverage to cover other people they hurt in a Miami car accident. Someone can break the safety rules and hurt you and not have any coverage to pay for your injuries or damages. Uninsured motorist coverage pays for:
Bodily injury damages suffered by you if the person who causes your injuries does not have any insurance;

Bodily injury damages in excess of the bodily injury insurance limits that the person who caused your car accident has;

You on a listed motorcycle or as a pedestrian and anywhere you go.
This is an optional coverage that you don't have to carry. But you need it. Miami serious injury accident lawyers see cases all the time where folks don't have insurance. And, the kicker is that you can be in an accident with someone who is legally insured but has no coverage to pay for your bodily injury damages.
Medical Payments Coverage
Medical Payments Insurance Accident Coverage covers you at 100% of your medical bills or the balance of what PIP insurance does not pay (the 20% left over after PIP pays). This is an optional coverage that is not required but very helpful to have.
Collision Coverage
Collision Insurance Accident Coverage is sometimes called "auto collision insurance"). This is the part of your auto insurance that typically pays for damages to your auto from car accidents involving other cars or objects. After a Miami car accident, you'll pay your deductible then insurance pays the rest up to the actual cash value of your car. This benefit usually pays up to the actual cash value of your car, which takes into account things like the purchase price, age, and condition. Now, this is also an optional coverage. But if you want to recover and be able to buy or lease a new car if your car is a total loss, than you want this coverage.
Comprehensive Coverage
Comprehensive Insurance Accident Coverage is sometimes called comprehensive car insurance and pays for things that collision coverage does not. That is, it typically pays for damages on covered costs that aren't caused by a collision. But, comprehensive insurance is also important, protecting you from things that can damage your car but aren't accident-related. This includes things like:
Natural disasters and storms like tornadoes, hurricanes, and earthquakes
Theft and vandalism
Broken/shattered windows and windshield
Damage from animals
Falling things
These are the coverages that are most common. There are other coverages like towing, rental, and extended PIP that can be really helpful after a Miami car accident. But the above are the most common and you should have as much as you can afford; or, in the case of physical damage to your car, whatever makes most sense based on the value of your car.
Get Miami Car Accident Lawyer Advice on Insurance
If you are involved in a car accident, then you will probably ask an attorney to help you get insurance money to cover your medical bills, lost wages and pain and suffering. Doesn't it make sense to talk to a Miami Car Accident Attorney about what insurance you should have before you ever have a car accident? Our Miami Personal Injury Accident Lawyers at Wolfson & Leon deal with insurance each and every day and we are here to help you.
If you are in the market to buy a car accident insurance policy, one of the Miami car accident lawyers at Wolfson & Leon would be happy to talk to you and listen to your needs, financial situation, and help you craft a policy that fits your situation best. Just call us at (305) 285-1115 and we will be happy to help you free of charge.
The Miami Personal Injury Lawyers at Wolfson & Leon represent people injured in all aspects of personal injury accidents and wrongful death cases including: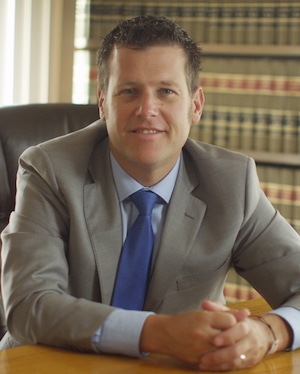 Wolfson & Leon in Miami has been helping people with personal injury claims and the families of wrongful death victims since 1963. Jonah Wolfson is a bilingual personal injury attorney in Miami and can speak to you now. Please feel free to check our results and qualifications.
Wolfson & Leon also represents slip and fall accident victims in South Miami, Miami International Airport (MIA), Palm Beach Gardens, Miami Beach, Allapattah, Homestead, The Roads, North Miami Beach, Kendale Lakes, Westchester, Fort Lauderdale, Miami Gardens, Hollywood, Naranja, Miramar and other cities throughout South Florida.
---
CALL NOW TO SPEAK TO A LEGAL PROFESSIONAL (305) 285-1115
or click here to submit your personal injury questions.