West Palm Beach Personal Injury Law Firm
West Palm Beach's attractive and vibrant community is one of those rarely found outside of vacations states such as Florida. From an exciting nightlife to the wonderful restaurants that can be found lining the beach front, West Palm Beach is certainly a place that is meant to be visited and enjoyed. Unfortunately, even in these types of places, people can get hurt. So, contacting a West Palm Beach personal injury attorney to take the time and look over the evidence is not only the right thing to do, it's the responsible thing to do. It could be possible that you are not at fault in the accident that you suffered. When that is the case, getting an experienced attorney to look at the facts may help uncover who is responsible, and just how you may get compensation for the injury you suffered.
An injury can come in many forms, but the most debilitating injuries are ones that leave you with little on your mind other than your pain. The pain of the present, physical and constant, and the pain of the future, the hospital bills, insurance bills, physical therapy that will be long and grueling. All of this can be a derailment of a life that deserves to be free of worry. If you wish to subdue that fear, that worry, that pain, then giving a call to a West Palm Beach personal injury and accident lawyer is your next step. Keeping yourself in the dark about what benefits are owed to you is not beneficial to your situation.
Speaking to an attorney has never been easier, you can contact our West Palm Beach personal injury lawyer via our number (855)-982-2067 for a toll-free consultation. Our lawyers at Wolfson & Leon can speak to you on how exactly your case may proceed and can even come to meet you if you deem it necessary. We're here to work for you and want to give our qualified help in your case.
West Palm Beach: A Prime Spot for Nightlife
West Palm Beach is one of the oldest municipalities in the metropolitan Miami area, so it comes to no surprise how well the nightlife has developed over the years. Here are some of the best reviewed clubs according to Yelp.com:
Sketch Lounge
Monarchy Nightclub
Rumbas' Night Club
The Vault 313
Respectable Street
La Fonda Sports Bar
The Loft
Renegades
Premier Bar
The Pawn Shop Lounge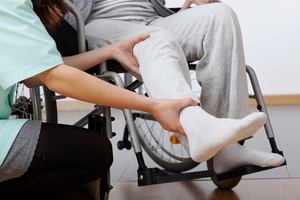 All these places offer a night of pleasure and fun, with dance, music, food, and all sorts of activity to keep you and your friends happy and carefree. Of course, with every night out on the town, comes the danger of being faced with a life-threatening accident. Whether it be a slip and fall, trip and fall, a car accident, truck accident, or even a premises liability accident. These incidents and more are covered under Florida Personal Injury law, which is what Wolfson & Leon can assist you with should it become necessary.
The Personal injury team of Wolfson & Leon has served their clients since their inception in 1963. Over the years, they've dealt with issues including but not limited to:
Uber and Lyft accidents and injuries in West Palm Beach
Serious Injury accidents in West Palm Beach
Accidents involving Boating in West Palm Beach
Slip and fall accidents in West Palm Beach
Trip and fall accidents in West Palm Beach
Pedestrian Accidents in West Palm Beach
Wrongful Death Claims in West Palm Beach
Uninsured or Underinsured claims involving a motorist accident in West Palm Beach
Truck Accidents in West Palm Beach
West Palm Beach Motorcycle Accidents
West Palm Beach Bicycle Accidents
West Palm Beach Car Accidents
West Palm Beach Personal Injury and Wrongful Death Lawyer
The lawyers at Wolfson & Leon have been working diligently for over nearly six decades for the good people of West Palm Beach. Contacting us at (855) 982-2067 will get you a one-on-one conversation with our personal injury attorneys.
Mr. Jonah Wolfson is a bilingual personal injury and wrongful death attorney that is more than willing to take the time to speak to you. He and his legal team will look to help you with your case. They've served not only West Palm Beach, but communities like Kendall, Coconut Grove, Edgewater, Little Havana, Florida City, Homestead, Coral Gables and More. Give them a call, and get the answers you need, and the service you deserve.