Costco Accident Lawyer in West Palm Beach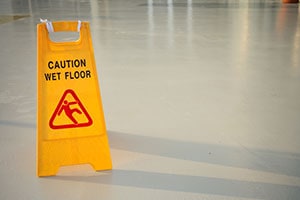 If you are injured in any way at a WPB Costco, then you should find the very best West Palm Beach Costco injury lawyer to advise you. Just because you slipped and fell at a Costco, you shouldn't expect that Costco will accept responsibility and pay your medical bills or lost wages. Every department store has safety guidelines and parameters in place to protect not only the consumers, but also the company itself from potential injuries sustained in store or on company property. That is why you will need to prove your case and damages that occurred. That is where the WPB Costco accident attorneys at Wolfson & Leon can help you. Call us for your free consultation at (855) 982-2067 and let us get to work for you.
Costco – Facts
As of 2017, Costco has employed more than 214,000 associates and employees. Costco remains a publicly traded company and was founded as Costco in 1983 in Seattle. Costco has 740 warehouses throughout the world including South Korea, Iceland, Mexico, Canada, Australia, Taiwan, Spain, United Kingdom, France and Japan.
In Palm Beach County, Costco warehouses can be found in Boca Raton, Lantana and Royal Palm Beach. Nationally, Costco has 514 warehouses in 44 states. It opened 29 new locations in 2016 which was the biggest expansion since 2007.
Costco Accidents and Injuries in Palm Beach County
Costco stores have the potential for dangerous conditions, especially when it comes to food samples and the food court. Both of these enticements are purposefully made available to encourage folks to purchase more items. As a result, Costco has a duty to reasonably make sure the floors remain free of hazards. It is like an unspoken promise to thee customers. You keep your attention on our products and Costco will keep the floors safe. Sometimes that promise is broken.
The risk does not only pertain to the food aspect of their business, but the overall product offering to their clientele. The store offers products in bulk and in order to offer these large items, proper shelving and is storage is needed. Costco stores have aisles with large shelving that is about two stories tall. With large products stored on shelved at these heights, it is imperative to ensure the merchandise is stored properly. A consumer could suffer severe injuries from large falling objects at those heights. Should this type of accident happen and an injury occur, it is important to understand your options in order to take the appropriate action.
The Palm Beach Costco injury lawyers at Wolfson & Leon have represented clients injured because of the negligence of Costco employees and managers. Our West Palm Beach injury attorneys have represented injured clients injured in the following situations:
Costco food court accident
Pembroke Pines Costco shopping cart accident
Costco slip and fall
Costco gas station accidents and injuries
Costco trip and fall
Costco pharmacy error
Costco food poisoning
Accidents in Costco parking lots
Costco step and fall accidents
Falling merchandise in Costco
It is possible to recover damages for accidents and injuries caused by Costco. But it will not be easy. Costco is well known for vigorously defending personal injury claims. Your journey to recovery will take patience and persistence.
At Wolfson & Leon, our WPB Costco accident lawyers are bilingual. We see clients by appointment in our offices in West Palm Beach, Fort Lauderdale and Miami. We can also communicate with you by phone, text messaging or Skype. We can also meet you whenever and wherever it is most convenient for you.
Our attorneys are standing by to help you. Our West Palm Beach personal injury attorneys strive to provide the best client service. Our overriding goal is to make certain that our each of our clients get the justice they deserve. That includes full fair and complete compensation for our clients' damages and injuries. Call us right now at (855) 982-2067 for your free personal consultation and let us discuss your options with you.