West Palm Beach Convenience Store and Gas Station Accident Attorney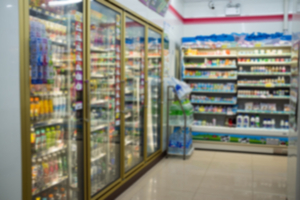 Gas stations and convenience stores are everywhere, easily found and used for refueling a car, or grabbing a snack on the go. These places are meant to be safe and accessible for the average American to come and go as they please. If you've found yourself in such a place and suffered an accident due to the negligence or recklessness of another, then you need not suffer silently. Taking the time to look at your situation, and giving a call to an experienced lawyer, is one of the first few steps you can take, towards gaining the compensation that you require.
The personal injury lawyers at Wolfson & Leon have been helping clients fight back against neglectful gas stations and insurance companies who've broken the promise of safety that is rightfully given to every customer. They've been helping clients gain compensation for the past fifty-five years, and if you've found yourself in an accident, then they're willing to help you too.
Giving them a call at (855) 982-2067 to speak to a licensed attorney, with no extra cost to you or your loved ones, will put you on the path towards recovery.
West Palm Beach Gas Station and Accidents
In West Palm Beach you can find many gas stations just right around the corner. In plaza's, near malls, and in areas where high traffic is guaranteed. By necessity they're almost everywhere, and because of that necessity, sometimes accidents can occur. Some of the gas stations located in south Florida include:
Shell
Mobil
7-11
Exxon
Chevron
BP
Marathon
Gulf
Sunoco
Valero
Race Trac
All these gas stations provide the service required of them, but all these gas stations are also areas where debilitating, perhaps even life-threatening accidents can occur. Some of these accidents fall under what's called premises liability law, that is when those who've promised the reasonable safety of a clean and well-kept work environment break that promise. Either by allowing unsafe situations to occur, or by creating those unsafe situations due to their own negligence. Accidents such as these include:
Gas Station Car Crashes
Explosions or Fires
Gas Burns
Slip and Falls
Trip and Falls
West Palm Beach Personal Injury and Wrongful Death Lawyer
Wolfson & Leon has been helping the good community of West Palm Beach and its denizens for over a decade. They've provided important information that has been accumulated through years of practicing personal injury law. Not only have they helped clients injured in accidents that happen frequently in gas stations, but they've also dealt with all other sorts of personal accident cases, including:
West Palm Beach drunk driving accidents
West Palm Beach Uber accidents
West Palm Beach Lyft accidents
West Palm Beach pedestrian accidents
West Palm Beach truck accidents
West Palm Beach bicycle accidents
West Palm Beach motorcycle accidents
West Palm Beach trip and fall accidents
West Palm Beach slip and fall accidents
Head-on collisions in West Palm Beach
Wrongful death claims in West Palm Beach
Uninsured or underinsured accidents in West Palm Beach
Medical malpractice incidents in West Palm Beach
The West Palm Beach personal injury and wrongful death attorneys at Wolfson & Leon have assisted not only West Palm Beach, but communities in Hialeah, Hollywood, Kendall, Lake Worth, Lauderhill, Davie, Fort Myers, Opa Locka, Pembroke Pines, Miramar, Sunrise, Fort Lauderdale, Weston, Wynwood, Homestead, Delray Beach, Coral Springs, Broward and more.
Jonah Wolfson, the managing attorney of the firm and his legal team are standing by for your call. They'll answer any questions you may have when you call toll-free, and they'll inform you that unless we make a recovery, you don't have to pay. Jonah Wolfson is a bilingual personal injury and wrongful death attorney with years of experience. Calling right away at the number (855) 982-2067 will not only cost you nothing, but will give you the information and the help you so desperately deserve.