Fresco y Mas Accident Lawyer in West Palm Beach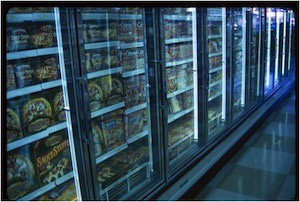 If you or a loved one was hurt at a Fresco y Mas supermarket in Palm Beach County, then you should speak with a West Palm Beach Fresco y Mas accident attorney as soon as you can. It is important for you to understand your legal rights and what the supermarket may be responsible for in terms of your injuries and damages.
Call the West Palm Beach supermarket accident lawyer at Wolfson & Leon for your free consultation at (855) 982-2067. Our personal injury lawyers have counseled injured victims in South Florida since 1963 and they can help you too.
Fresco y Mas Supermarket in WPB
One of the newer supermarkets in West Palm Beach is Fresco y Mas. It is located at 2675 South Military Trail. This Hispanic grocery store is owned by Southeastern Grocers which also owns Winn Dixie. The store in West Palm Beach is one of eighteen Fresco y Mas Stores in South Florida.
In June of 2016, Southeastern Grocers began a strategy of converting Winn Dixie stores into Fresco y Mas grocery stores. The idea was to compete with the more established Hispanic supermarkets such as Sedano's, Presidente, Tropical and Publix Sabor.
Apparently, the strategy was successful since an additional 17 Fresco y Mas stores were opened including stores in Broward and Palm Beach counties. It is reasonable to assume that we will see even more in the future.
West Palm Beach Supermarket Accidents at Fresco y Mas
An accident occurring at a grocery store may seem rare and even come as a surprise to some, but they do happen and some result in injury, which could be minor or severe. These stores can have hundreds to thousands of visitors a day purchasing produce and merchandise. This will require employees to keep the shelves stocked and the store properly maintained to ensure the optimal experience for shoppers, as well as their safety. If the maintenance is not properly completed throughout the day due to lack of employees or negligence, then safety hazards can arise and the chances of an accident occurring, increases greatly.
The South Florida supermarket accident lawyers at Wolfson & Leon understand the numerous ways that customers can be injured at any grocery store. We have helped the good folks of South Florida obtain full, fair and complete compensation after their serious injuries caused by the negligence of a supermarket or grocery store.
We are available to represent anyone who was injured in a Fresco y Mas supermarket accident including the following types of claims:
Fresco y Mas slip and fall accidents in WPB
Trip and fall accidents at West Palm Beach Fresco y Mas
Step and fall accidents at Fresco y Mas
Wrongful death claims at Fresco y Mas in WPB
Fresco y Mas parking lot accidents in West Palm Beach
Pedestrian accidents at Fresco y Mas
Fresco y Mas bicycle accidents in West Palm Beach
Uber accidents at West Palm Beach Fresco y Mas
Lyft car accidents at Fresco y Mas in West Palm Beach
West Palm Beach Accident Lawyers Helping Victims of Fresco y Mas Negligence
At Wolfson & Leon, our West Palm Beach personal injury attorneys are available to answer your questions if you were seriously injured in any type of supermarket accident in West Palm Beach. We have offices West Palm Beach, Fort Lauderdale and Miami where we can see you by appointment. We are also available to meet with you wherever and whenever it might be most convenient for you.
Our lawyers and legal team are bilingual personal injury professionals and they are standing by to help you in English or Spanish. Call us today at (855) 982-2067 and let us get to work on your case right away.
Our West Palm Beach accident attorneys are humbled to serve the communities of West Palm Beach including Boca Raton, Lake Worth, Wellington, Jupiter, Palm Beach, Lantana, Delray Beach, Boynton Beach, Greenacres and Palm Beach Gardens.