Wawa Accident Attorney in West Palm Beach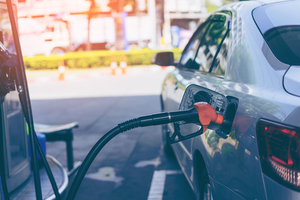 If you were injured at a Wawa convenience store in Palm beach, then you should speak with a West Palm Beach Wawa accident lawyer as soon as possible. At Wolfson & Leon, our West Palm Beach personal injury lawyers have helped negligence victims in South Florida since 1963.
We know what to do and how to help after your Wawa accident and injury so that you can ultimately get the full justice that you deserve. Call now for your free consultation at (855) 982-2067 or make an appointment at our West Palm Beach offices.
West Palm Beach Wawa Stores – By the Numbers
Wawa began in the Philadelphia area in 1964. Since that time, the store has expanded into other regions in the US. Four years ago, Wawa opened its first store in Florida in the Orlando are. Since that time Wawa has opened 92 stores with more coming every month.
While Wawa has a cult-like following, it is a multi-billion corporation with revenues in 2015 of $9.2 billion. Wawa is now expanding into South Florida. It began in West Palm Beach with the opening of its flagship store which will serve as a training center near Palm Beach International Airport.
At present, Wawa has opened stores in Lake Worth, Greenacres, Riviera Beach, Palm Springs and West Palm Beach. Many more are under construction. In fact, 28 have broken ground in South Florida. It is estimated that Wawa will open 50 more stores in South Florida in the next 5 years. Beyond that, Wawa is looking to have 100 stores in South Florida within the next 9 years.
Wawa Accidents in West Palm Beach
What kind of injuries can occur at a Wawa? First it is a convenience store and many Wawa's also operate as a gas station as well. Our West Palm Beach convenience store injury attorneys and WPB gas station accident lawyers have worked with many victims of negligence to help them recover after serious injuries. Our lawyers will bring forth that same effort to help you if you suffer a serious injury at Wawa such as:
Slip and fall at Wawa in West Palm Beach
Trip and fall at West Palm Beach Wawa
Wrongful death claims arising at West Palm Beach Wawa
Negligent security injuries at Wawa in West Palm Beach
Wawa parking lot accidents in West Palm Beach
Pedestrian accidents at West Palm Beach Wawa store
Bicycle accidents at West Palm Beach Wawa store
Car accidents at Wawa store in WPB
Uber car accident at WPB Wawa store
Wawa West Palm Beach Lyft car accident
Gas accidents and injuries at West Palm Beach Wawa
Premises liability accidents at West Palm Beach Wawa store
What You Should Do After Wawa Accident in West Palm Beach
If you get hurt at a WPB Wawa convenience store and gas station you will need to keep a few things in mind. Our Wawa accident lawyers in West Palm Beach offer these suggestions:
Stay calm and make sure that you and your loved ones are not exposed to further injury
Call for help. Don't assume that the accident was your fault or that you weren't really hurt. Better to get checked by a medical professional and be told that you are okay then to risk some hidden injury that will only get worse later.
Ask for the Wawa manager and insist upon making a report. If there is no manager ask for a Wawa employee. No matter what – document your accident and injury.
Use your cell phone to take photos and video of the scene.
Get the names and contact information of potential witnesses including Wawa employees
Get to the best Wawa accident lawyer that you can find to help you navigate your way through the medical care and claims process.
West Palm Beach Accident Attorney Helping Injured Wawa Customers
At Wolfson & Leon, our WPB personal injury lawyers are ready to help you after a Wawa store accident. Our personal injury legal team is dedicated to providing top notch customer service. Call us at (855) 982-2067 and let's get to work on your case.
Our West Palm Beach accident lawyers proudly serve all of South Florida including the communities of Boca Raton, Palm Beach Gardens, Boynton Beach, Jupiter, Wellington, Lantana, Tequesta, Palm Beach, Atlantis, Haverhill, Palm Beach Shores and Manalapan.