West Palm Beach Walmart Accident Lawyer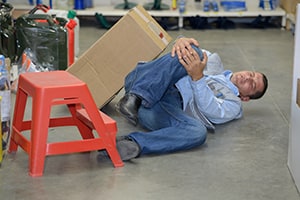 Injured at a West Palm Beach Walmart? What should you do? What should you not do? A lot can change in an instant. One thing you will need is to consult with the best Walmart accident attorney in West Palm Beach that you can find.
It is possible to get the justice and compensation that you deserve after a Walmart accident, but you will need to prove your case and your damages. That is where the Walmart accident lawyers at Wolfson & Leon can help. Call us for your free consultation at (305) 285-1115.
Walmart in West Palm Beach
Walmart's footprint in WPB is significant and includes:
Walmart Neighborhood Markets
Walmart Discount Stores
Walmart Supercenters
Sam's Club
In West Palm Beach, you can find Walmart stores in:
Lake Park
Palm Springs
Jupiter
Greenacres
West Palm Beach
Delray Beach
Boynton Beach
Lake Worth
Boca Raton
The fiscal impact of Walmart in Florida is impressive. Here are just a few of the numerical and financial statistics:
More than 107,000 employees
Average wage is more than $13.80 per hour
Works with more than 2100 suppliers
Claims to have supported more than 89,000 supplier jobs
8 distribution centers
Paid more than $145M in taxes
Collected for Florida more than $937M in taxes
Walmart Accidents and Injuries
Walmart has much to offer its consumers as a one stop shop for anything they may need. In order to hold all the merchandise to satisfy any type of consumer, the store must hold and stock an abundance of product. The proper maintenance of this comes with great responsibility and awareness. When this is not upheld, the store can pose hazards for accidents to occur. Although they do what they can to avoid such situations, people get hurt at Walmart unfortunately. Some injuries are quite serious requiring significant medical treatment. Our West Palm Beach personal injury attorneys are available to serve you and your family in the following capacities:
WPB Walmart Slip and Fall Lawyer
Walmart Trip and Fall Attorney in West Palm Beach
Walmart Parking Lot Accident Attorney in West Palm Beach
Boca Raton Walmart Slip and Fall Accident Lawyer
Walmart Injury Lawyer Helping Greenacres Residents
Delray Beach Walmart Slip and Fall Attorney
Boynton Beach Walmart Trip and Fall Attorney
Lake Worth Walmart Accident Attorney
Jupiter Walmart Injury Lawyer in Palm Beach
Lake Park Walmart Slip and Fall Attorney in Palm Beach County
West Palm Beach Negligent Security Lawyer
An experienced Walmart accident lawyer will get to work on your case immediately by sending Walmart a letter of representation which should contain a request to preserve any video surveillance tape of your accident. Typically, the time period requested is at least one hour before and one hour after.
The reason is that the hour before may show the condition of the floor and possibly what the hazard was and how long it existed. The preceding hour might also contain footage of Walmart employees walking by the hazardous condition and failing to clean or repair it. The hour after will likely reveal the post-accident actions of the Walmart employees.
If Walmart fails to honor a reasonable preservation request, there could be adverse legal consequences in a lawsuit. Your Walmart accident lawyer can file a motion for sanctions if Walmart fails to preserve surveillance tapes as requested. The court, in its discretion, may sanction Walmart by directing that either an inference or presumption of negligence be granted in favor of the injured plaintiff. In that case a jury would be instructed that the court finds that the plaintiff is entitled to the inference or presumption of negligence and they should consider that finding in their deliberations.
West Palm Beach Accident Lawyers Helping Walmart Negligence Victims
The West Palm Beach personal injury lawyers at Wolfson & Leon have helped clients in South Florida since 1963. They are standing by ready to help you too. For your free consultation, call us at (305) 285-1115 and let us help you get the justice you deserve. We work with all the communities and neighborhoods in South Florida including Boca Raton, Palm Beach Gardens, Jupiter, Clewiston, Wellington, Stuart, Belle Glade, Lantana and Palm Beach.