Walgreens Pharmacy Error Lawyer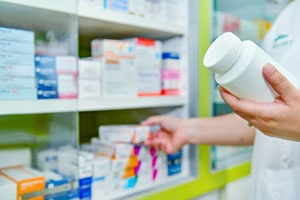 We don't think twice when we stop by Walgreens to fill a prescription after seeing the doctor. Whether we are bringing the handwritten prescription or it's sent electronically from the office, filling your prescription at Walgreens is easy and convenient.
Much like doctors, we place a high level of trust in the pharmacists that are filing our prescriptions. After all, they are trained professionals. In 2018, Walgreens filled an average of 1.1 billion prescriptions throughout all of their stores. With hundreds of prescriptions filled every day by pharmacists, it is not uncommon for mistakes to be made. Prescription errors can lead to severe, even fatal, injuries. If you or a family member has been seriously injured as the result of medication error made by a Walgreens pharmacy, you need the counsel of a personal injury attorney. For a free and confidential consultation, contact Wolfson & Leon at (305) 285-1115.
History of Walgreens
Walgreens was established in 1901 by Charles R. Walgreen in Chicago. Walgreens grew quickly in its early days, with over 390 stores by 1930. Its fast expansion was fueled by the Prohibition, which made alcohol illegal. Whiskey, however, was available by prescription, which helped to fuel Walgreens quick expansion. Currently, they have over 9,560 locations throughout the US, Puerto Rico, and the Virgin Islands.
Walgreens Pharmacy Medication Errors
Walgreens is a popular pharmacy that fills our prescriptions as we wait. With several stores open 24 hours a day, they are a convenient choice for many of us. They fill hundreds of prescriptions every day that cover such ailments as the common cold, cardiovascular diseases, diabetes, and skin conditions. Although pharmacies have procedures in place to avoid mistakes, the high volume of prescriptions filled each day increases that chance that an error may be made in the medication dispensed. Some pharmacies may use other staff to help out during flu season or a busier time in the day, such as lunch. Using inexperienced or untrained staff can lead to errors that can range from mistakes entering medication into the computer system, filling the prescription with incorrect medication, or dispensing the wrong dosage. If this isn't checked thoroughly by the pharmacist before it's given to a customer, it can lead to serious reactions such as permanent damage to the brain or organs.
Walgreens Medication Error Injury Attorneys
Medication errors can happen at any pharmacy. If you or a loved one suffered from a serious medical injury due to an error in a prescription, you should obtain legal representation. Large corporations, such as Walgreens, have legal teams in place to defend them against such matters. Injuries from prescription errors can require costly medical treatments. Depending upon the extent of the damage, treatment may be required for the rest of your life. Engaging an experienced personal injury attorney can help you to receive the compensation you deserve to cover medical treatment and continued help.
The Walgreens pharmacy injury attorneys are Wolfson & Leon represent victims who have been seriously injured as the result of:
Attorney for Walgreens pharmacy dosage error injury
Incorrect medication dispensed by a Walgreens pharmacist injury attorney
Failure to fill prescription properly by a Walgreens pharmacy lawyer
Attorney for severe injury due to medication error by a Walgreens pharmacist
Walgreens pharmacy medication labeling error attorney
Allergic reaction due to incorrect medication dispensed by Walgreens
Lawyer for medication overdose error by Walgreens pharmacy
Walgreens medication mix-up error injury attorney
Injury due to failure to provide prescription instructions lawyer
Florida Prescription Error Injury Accident Attorneys
At Wolfson & Leon, we defend the rights of those who have been injured as the result of pharmacy errors at Walgreens. We serve clients throughout the South Florida region including West Palm Beach, Fort Lauderdale, Miami Beach, Fort Myers, Plantation, Hialeah, Coral Gables, Miami and their surrounding neighborhoods. If you or someone that you love was the victim of a medication error, contact the personal injury attorneys at Wolfson & Leon for help. For a confidential consultation, call (305) 285-1115 today.