Amazon Pharmacy Accident Lawyer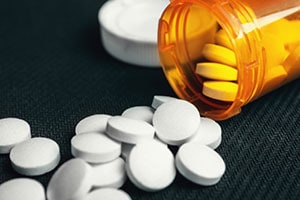 Technology has opened the doors for ordering prescriptions online. While many pharmacies have some form of online ordering, patients are typically required to pick these up in person. Some pharmacies may provide home delivery, however speaking to a pharmacist is only a phone call away.
The prescription drug market continues to expand as some pharmaceutical websites operate strictly online. While this gives patients the ability to shop around to find low prices, it also opens them up to unforeseen danger. Online pharmacies may not always have a pharmacist that you can speak to. While Amazon's recent purchase of PillPack can offer customers a convenient way to order and receive their medicine, you don't always know who is actually filling your prescription. Inexperienced or untrained staff may fill prescriptions with an incorrect dosage or the wrong medicine. Without visual verification, you could receive medication that was intended for someone else. With Amazon's large client base throughout the world, common names could easily be mistaken.
Taking an incorrect dosage or wrong medication can result in serious side-effects. Patients that have been given the wrong medicine can suffer from serious organ damage or failure. It can also lead to new health problems. If you have been injured from medication received from an online pharmacy, contact the personal injury attorneys at Wolfson & Leon. Our Amazon pharmacy accident lawyers represent victims of medication errors that result from receiving the wrong dosage or incorrect meds. For a free review of your case, call (305) 285-1115 today.
Online Prescription Website Dangers
Patients choose to fill their prescriptions with online retailers because it is easy and convenient. With home delivery, you don't need to take time out of your schedule to stop by the pharmacy. You can save money by comparing prices online from the comfort of your home.
There are dangers to using online prescription services. These include:
Poor drug quality – Some sites may use medication that is not pure or is counterfeit.
Old or expired medications – You may be getting a great deal on your medicine because it is old or has expired.
Dosage and medication errors – While the local pharmacy may use a technician to fill prescriptions, this is usually done under the supervision of a trained pharmacist. Online prescription sites, however, may not have this procedure in place. Staff who are not trained properly may use the wrong medicine or dosage.
May not have a pharmacist on duty – If you have questions or start to experience side-effects, it may be difficult to speak with a pharmacist if you've ordered your medication online.
Why Call an Amazon Medication Accident Lawyer?
Large corporations that dispense prescriptions have legal teams to defend them in the event that errors occur. If you have been injured as the result of an Amazon pharmacy mistake, you should seek the help of a personal injury law firm. Injuries from prescription med errors can be serious and require extensive medical treatment. It can limit your ability to work and make a living. A Florida personal injury lawyer will represent your interests with large corporations and law firms and help you to receive the compensation to pay for treatment and lost wages.
The Amazon pharmacy injury attorneys at Wolfson & Leon defend victims of medication errors resulting from:
Injury due to untrained staff filling an Amazon pharmacy prescription accident lawyer
Wrong medication delivered by an Amazon pharmacy resulting in serious injury attorney
Lawyer for medication overdose due to missing prescription drug instructions by an Amazon pharmacist
Severe injury from allergic reaction due to incorrect medication dispensed by Amazon
Attorney for Amazon pharmacy incorrect dosage dispensed injury
Prescription Error Law Firm in Miami
If a prescription error from an Amazon pharmacy has caused an injury for you or a family member, you should speak to a personal injury lawyer. They can review your case and advise you of your right to recover compensation for medical bills, continuing care, pain and suffering, and loss of income.
Wolfson & Leon proudly represents clients throughout the South Florida area. Our offices are centrally located in Miami, Fort Lauderdale, Fort Myers, and West Palm Beach. For a free and confidential consultation, call the Amazon prescription error lawyers at Wolfson & Leon at (305) 285-1115 today.