CVS Medication Error Lawyer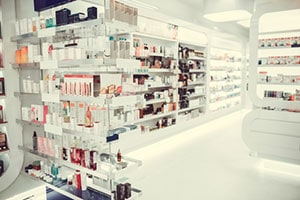 South Florida is a popular place to retire. It's warm weather and sunny skies make it a great place to live. For those who enjoy fishing, boating, or just being outside, South Florida is the place to be.
As we grow older, our bodies become more susceptible to age-related diseases. Cardiovascular disease, diabetes, arthritis, lung diseases, depression, and macular degeneration are some examples of common illnesses that we may fight as we age. Doctors often prescribe multiple medications to fight these illnesses and minimize our symptoms. With elderly patients taking so many medications, errors in prescriptions can be painful as they can react negatively with other medicine being taken. In some cases, prescription errors can cause serious injury to our bodies internally. If you or someone that you love has been injured as the result of a medication error, you should contact the Florida personal injury attorneys at Wolfson & Leon at (305) 285-1115.
CVS Pharmacy Medication Errors
Many people fill their prescriptions at CVS pharmacies. They are conveniently located in neighborhoods and communities throughout South Florida. Like many other large pharmacies, CVS can fill hundreds of prescriptions each week. Although CVS uses trained pharmacists, mistakes can be made when prescriptions are filled. Some of the most common errors that can occur include:
Wrong medication – Many prescription medications have similar-sounding names. These can be entered incorrectly into the computer system or misread and filled with the wrong pills. Medication that is improperly labeled when it is put into inventory can also result in the wrong medication being dispensed.
Allergies – Patients may be allergic to certain types of medication. When an allergy is known, the pharmacist may be the last line of defense for a customer to ensure that they are not prescribed medication that they are allergic to.
Incompatible medication – Certain medications can react negatively with others. It may just render the medication useless and provide no healing benefit to the patient. Other times, incompatible medications can cause serious brain or organ damage.
Lack of or incorrect directions – In some cases, prescription errors may occur when proper directions aren't given. This can lead to patients taking the wrong dosage or not being able to properly identify side effects that should be reported to a doctor.
CVS Medication Error Injury Attorneys
If you have been seriously injured as the result of a CVS pharmacy medication error, you should speak with the personal injury attorneys at Wolfson & Leon. The effects of these injuries can last for the rest of your life. Contacting a personal injury attorney will help you to recover the compensation you deserve to pay for medical treatment and continuing care.
The CVS pharmacy injury attorneys at Wolfson & Leon have represented victims who have been injured due to prescription medical errors.
CVS pharmacy medication labeling error attorney
Serious injury due to incorrect medical instructions from a CVS pharmacy
Allergic reaction due to incorrect medication dispensed by Walgreens
Lawyer for medication overdose error by a CVS pharmacist
CVS pharmacy medication inventory error injury attorney
Attorney for CVS pharmacy dosage error injury
Incorrect medication dispensed by a CVS pharmacist injury attorney
Failure to fill prescription by a CVS pharmacist lawyer
Lawyer for severe injury due to medication error by CVS pharmacy
CVS Prescription Error Injury Accident Attorneys
While some prescription errors may result in nothing more than slight stomach discomfort, others can present serious, even life-threatening, conditions. At Wolfson & Leon, we defend the rights of those who have been injured as the result of pharmacy errors at CVS. We serve clients throughout the South Florida region including West Palm Beach, Fort Lauderdale, Plantation, Hialeah, Coral Gables, Fort Myers, Miami and their surrounding neighborhoods. If you or someone that you love was the victim of a medication error, contact the pharmacy mistake personal injury attorneys at Wolfson & Leon for help. For a free and confidential consultation, call (305) 285-1115 today.