Walmart Pharmacy Error Attorney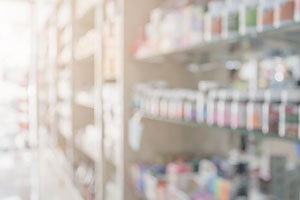 Reporting annual sales of $331.7 billion for their most recent fiscal year, Walmart is the biggest retailer in the US. With 4,769 stores located throughout the country, it would seem as if there is a Walmart on every corner. In addition to food, retail, and household products, many stores also offer pharmacy services which allow customers to either fill their prescriptions onsite or order these online for pickup. They also offer discounted generic medications, as well as home delivery.
While their services appear to be stellar, customer reviews detail long-wait times, errors in prescription pill counts, and being given someone else's medication. Failing to verify the identity of the person that medication is being dispensed to can lead to serious injury if a patient takes medicine that they are allergic to or that reacts negatively with another medication. With services such as online ordering and home delivery, the chance of receiving someone else's medication increases. If you were injured as the result of an error by a Walmart pharmacy, you should contact the Walmart pharmacy error lawyers at Wolfson & Leon. Find out what your rights are by calling (305) 285-1115 for a confidential consultation.
Walmart Pharmacy Mistake Injury Attorneys
The Walmart pharmacy mistake injury attorneys at Wolfson & Leon represent clients who have suffered injuries resulting from prescription errors. The personal injury attorneys defend clients in many ways including:
Serious injury sustained from medication labeling error by a Walmart pharmacy
Attorney for injury due to poor medical instructions causing serious injury from a Walmart pharmacist
Medication dosage error by Walmart pharmacy injury lawyer
Overdose in medication due to the poor communication at Walmart pharmacy
Lawyer for injury due to wrong medication dispensed by a Walmart pharmacist
Walmart allergic reaction due to incorrect medication injury lawyer
Attorney for medication overdose injury in a Walmart pharmacy
Walmart medication inventory error accident injury attorney
Lawyer for failure to fill prescription completely by a Walmart pharmacist
Wrong Prescription Given at Walmart Pharmacy
People that have common names can be easily mixed up and given the wrong prescription. Pharmacists and technicians that do not verify the identity of the person that is being given the medication may be negligent in their responsibilities, especially if the patient has an adverse effect to the medication.
With online ordering and home delivery, the chance of receiving someone else's medicine increases as well. While these services are convenient, they do not provide the safety net of verifying the identity of the person receiving the medication. Patients may, unknowingly, take medication intended for someone else. In some cases, the patient may experience minimal effects, such as stomach pains or headaches. Other times, these errors can have serious, even deadly, consequences. As an example, Walmart was the target of a lawsuit several years ago whereby a 66 year-old man died after taking someone else's prescription for 8 days. The victim's family received $3 million after fighting this in court. In another instance, a former pharmacist employee raised concerns both to Walmart and the state pharmacy board about errors made when filling prescriptions due to poor staff training.
If you have been injured as the result of a medication mistake at a Walmart pharmacy, you should consult a personal injury attorney. Contact the Walmart pharmacy accident lawyers at (305) 285-1115 to discuss your situation. We offer a free and confidential review of your claim.
Walmart Prescription Error Injury Accident Attorneys
Walmart has legal teams in place to defend it against claims of prescription errors. Injuries that result from prescription errors may require extensive medical treatment, which may also impact your ability to work. To help you receive the compensation that you need to pay your medical bills and recover lost wages, consult a personal injury attorney. Serious injuries may also require continued medical treatment and in-home care. They can advise you of your rights and defend your interest against insurance companies and law firms. For a free consultation, contact the personal injury attorneys at Wolfson & Leon today at (305) 285-1115 or schedule a visit at our offices in Fort Lauderdale, Miami, Fort Myers or West Palm Beach.