Homestead Slip and Fall Lawyers
Miami Injury Attorneys Helping Slip and Fall Victims in Homestead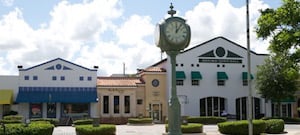 If you slip and fall or trip and fall, you might feel embarrassed. Most people think it was their fault and rush to get up, brush themselves off and be on their way. But sometimes, it isn't their fault. That is why it is important to investigate the facts of your trip and fall or slip and fall. In Homestead, the Miami slip and fall lawyers at Wolfson & Leon can help. Call us at (305) 285-1115 and ask your questions in a free and confidential consultation.
At Wolfson & Leon, our Homestead slip and fall attorneys have been helping injured folks since 1963. We know the importance of fully investigating the facts of each accident. When necessary, we utilize the necessary experts to prove or disprove your case. If after a full investigation we determine that there is no viable case against any responsible party, we will tell you that too.
Do You Have a Good Homestead Slip and Fall Case?
It is vital for you to trust your lawyer and for your attorney to trust you as well. At Wolfson & Leon we approach each case as a team effort between the injury lawyer and the client. If you don't have a case, it is extremely important to know that up front. If you proceed on a case that will ultimately fail, you could be at risk for the defense attorney's fees and costs. That is why it is important to choose the right lawyer and to trust him or her to give you the honest answers.
If our Homestead trip and fall lawyers and slip and fall attorneys determine that you have a good case, we know what to do. We place the responsible parties on notice. We search for potential insurance that might benefit you. Our Miami personal injury lawyers work with your doctors and the experts we retain to prove your case.
Homestead Slip and Fall Settlement Demands
Once we have the final reports of your physicians, we prepare a settlement demand package for the defendant and their insurance company. We set a reasonable period of time for a response. Our Homestead injury lawyers know the games insurance companies play. It is usually some variation of "delay, deny and don't pay". Unless a reasonable settlement offer is made, we will not hesitate to file a lawsuit on your behalf.
Homestead Slip and Fall Lawsuits
After the lawsuit is filed on your Homestead slip and fall case, we zero in on getting a trial date. That trial date will trigger a mediation order which is when the court orders the parties to go to a settlement conference. Our Miami personal injury lawyers approach each case as if it will go to trial. We believe this approach enhances your negotiation position. If the defense lawyer and the insurance company understand that you are prepared to go to trial, you will likely end up with the most realistic offer.
If we cannot resolve your case through settlement, we will try your case before a jury and, if necessary, take an appeal. Understand that from the first time you call the Homestead accident and injury lawyers at Wolfson & Leon that we will stand with you until you get the justice you deserve. We do not refer cases out to other firms. In fact, we routinely accept referrals and requests for co-counsel for the purposes of litigation and trial from other law firms.
Free Information for Homestead Slip and Fall Injury Victims
At Wolfson & Leon, we are committed to providing free information to the general public as well as our clients. Our clients have found these articles to be of assistance when dealing with issues that come up in slip and fall or trip and fall accidents in Homestead:
Miami Personal Injury Lawyers Serving Homestead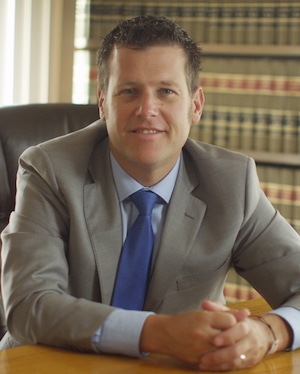 Our Miami personal injury attorneys at Wolfson & Leon are ready to help you. Our Managing Attorney
Jonah Wolfson
is a
bilingual personal injury lawyer in Miami
. Jonah and his personal injury legal team are standing by to assist you. All you need to do is to call us at
(305) 285-1115
.
Our personal injury lawyers in Miami serve not only the people of Homestead but also the surrounding areas of Naranja, Kendall, Princeton, Kendale Lakes, Florida City, Redland, The Hammocks, Goulds, and Silver Palm.