Hialeah Car Accident Lawyers and Attorneys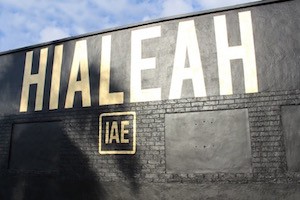 Hialeah Wrongful Death Lawyers and Personal Injury Attorneys
If you were hurt in a Hialeah car accident, you should speak with a Hialeah car accident lawyer as soon as possible. If you live in Hialeah and you were injured in a car crash, you will likely need to assistance of a Hialeah personal injury attorney if you hope to get the justice you deserve.
At the moment of impact in a car wreck, your life has been changed in ways you cannot imagine. You will need to deal with property damage to your car; medical bills; lost wages; and your own pain, suffering and damages.
The Hialeah car accident lawyers at Wolfson & Leon know what to do if you were injured in an automobile accident. Our Managing Attorney Jonah Wolfson is a bilingual personal injury and wrongful death lawyer in Miami who serves the Hialeah community.
Wolfson & Leon has helped personal injury victims from Hialeah since 1963. They can help you too. All you need to do is call us at (305) 285-1115 for your free consultation.
Hialeah Neighborhoods
Everybody wants to be unique but at the same time, they want to belong to a group. That is one of the reasons why we have neighborhoods. The City of Hialeah is no exception. In a city of more than a quarter million residents here are the neighborhoods of Hialeah:
Andrews Park
Westhaven Park
West Hialeah
Central Hialeah
El Prado By The Lake
Palm Springs Estates
Sun-Tan Village
West Buena Vista
Trojan Park
Westhaven Heights
Ingleside Park
Essex Village
El Prado Country Club
Downtown East Hialeah
Ulelah
Deer Park
Carole Anne Park
Lago Grande
Knights Park
Seminola
Palm Springs
Mango Hill
Linden Gardens
Lake Patricia
Rosedale Park
Saratoga Heights
Lake Adele
No matter what Hialeah neighborhood you may live in, the Hialeah car accident lawyers at Wolfson & Leon can help you. We are available 24 hours a day and 7 days a week. We can come to you if you cannot make it to our offices at 3399 SW 3d Avenue in Miami, Florida. Simply call us at (305) 285-1115 and let's get to work on your case today.
Hialeah Car Accident Lawyers and Wrongful Death Attorneys
Our Hialeah car accident attorneys and wrongful death lawyers are available to represent individuals and families injured in any type of negligence case. But we also task ourselves with providing information to the general public that might be useful in the event that they are involved in a car crash. We will also answer your questions free of charge – even if you haven't had an accident. It is a part of our civic duty as lawyers in the community.
If you were involved in a motor vehicle accident in Hialeah, here are some items of interest that may help you and your family:
Hialeah Car Accident Injury Claims and Insurance Company Tactics
When you or a family member is injured in a car accident, you will probably end up dealing with an insurance company – and likely more than one. If the other driver has insurance, not always a guarantee, then that is one insurance company that is adverse to your interests. You will also have to deal with your own personal automobile insurance company.
Most of us would hope that the insurance company we have been paying monthly premiums to forever would at least step up and help us. But more often than not, your own insurance company will make it difficult for you to collect what you are owed. There are forms to fill out. Recorded statements to be given.
Your own insurance company may require you to undergo an Examination Under Oath (EUO) – essentially answering questions under oath. These questions can include topics such as your medical history; who you live with; what kind of medical treatment you received; and who referred you to a particular doctor. An EUO isn't the only examination you may be required to attend.
Your insurance policy and Florida law allows your insurance company to compel you to be examined by a doctor that the insurance company chooses. These types of medical examinations are referred to as Independent Medical Examinations (IME) or Compulsory Medical Examinations (CME). The doctor, who likely gets a lot of work from the insurance companies, is supposed to review your medical treatment and physically examine you to determine:
a) Whether your medical treatment was reasonably priced;
b) Whether your medical treatment was related to the car accident; and
c) Whether you need any further medical treatment at least as far as the type of doctor you are treating with i.e. chiropractor, orthopedic, neurologist
So the insurance company doctor may provide the insurance company with a report that they can deny any more payment for the treatment you receive in the future for your accident.
Insurance companies justify these defenses by claiming that insurance fraud is rampant and out of control. Hialeah is always cited by insurance companies as a hotbed for insurance fraud. So if you live in Hialeah and you are injured in a car crash, the insurance company will be looking at your claim extra close. If you are injured in an automobile accident in Hialeah, expect additional scrutiny of your claim. If you get medical treatment in Hialeah following a car wreck, you can be certain that your claim and your medical bills will be closely examined.
So if you live in Hialeah, injured in Hialeah or your doctor is in Hialeah what can you do to protect yourself? You can hire the Hialeah car accident lawyers from Wolfson & Leon. Our attorneys have helped people from Hialeah or injured in Hialeah since 1963 and we can help you and your family.
We have years of experience in fighting insurance companies and aggressively representing our client's interests. We have attended EUO's and IME's with our clients. We have fought for our clients in court against insurance companies and insurance defense lawyers. If you want us to get to work on your case, all you have to do is call us at (305) 285-1115 for your free and confidential consultation.
Miami Personal Injury Lawyers
Our Miami personal injury attorneys serve the residents of Hialeah, Miami Lakes, Hialeah Gardens as well as Miami Springs, Doral, Medley, Miami, Tamiami, Fontainebleau, Westchester, South Miami, Opa Locka, Edgewater, Miami Shores and Miami Beach.