What You Should Do After Your Hialeah Accident
Hialeah Accident and Injury Lawyers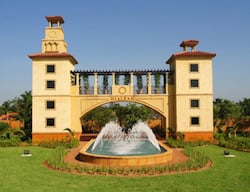 Hialeah is a bustling vibrant yet crowded urban area. As in any city, people get injured in accidents and other incidents. One thing for certain. A sudden and unexpected injury can send a ripple throughout your entire family. After an injury, there are medical bills and possibly lost wages. Your whole family will feel the impact of your injury. That is why you should talk to a Hialeah accident and injury attorney.
At Wolfson & Leon in Miami, our Hialeah injury lawyers can help you and your family. We can investigate the facts of your accident and figure out who or what is responsible. Once we determine who should be held accountable, we will gather all of your evidence such as medical records, medical bills and proof of the wages that you lost as a result of your accident. Once you have finished with your medical treatment we can then make a demand on the insurance company of the responsible party and demand full and fair compensation for you and your family.
If the insurance company refuses or fails to make a reasonable offer on your case, our Hialeah personal injury lawyers will not hesitate to file a lawsuit on your behalf. We will stand by your side though a fair settlement or jury verdict. We handle all of our own cases. We do not refer cases out that we cannot settle. In fact, our Hialeah lawsuit and litigation attorneys regularly accept referrals for litigation from other attorneys. We can help you too. All you need to do is call us at (305) 285-1115 for a free consultation and let us get started on your case today.
Hialeah Accident Injury Lawyers
Our accident injury lawyers assist people from Hialeah who were injured in all types of negligent and intentional accidents and incidents. Our Miami personal injury lawyers have more than 55 years of collective experience in the field of personal injury. Since 1963, our attorneys have worked with the good folks of Hialeah to help them achieve justice in personal injury claims and lawsuits.
Wolfson & Leon represents Hialeah personal injury victims who were injured as the result of:
Our Hialeah personal injury lawyers educate and inform past, present and future clients and their families in regard to the possible legal issues that may be forced to deal with including:
Hialeah Car Accidents
The Hialeah Wrongful Death and Personal Injury Attorneys at Wolfson & Leon represent residents and families in Hialeah who have been impacted by vehicle and auto related injuries and deaths in:
Our Hialeah car accident attorneys aggressively represent and advise injury victims and their families in every aspect of car accidents such as:
Hialeah Wrongful Death Attorneys and Injury Lawyers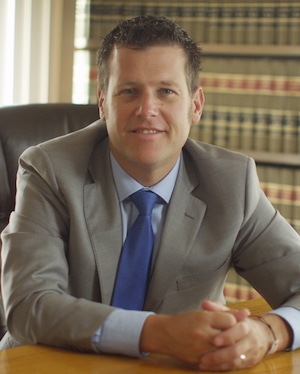 If you have lost a family member in a tragic accident, the Hialeah wrongful death lawyers at Wolfson & Leon can help you and your family. Our Hialeah accident injury lawyers can represent you if you were hurt due to the negligent or intentional actions of a person or corporation.
We work on a contingency basis. That means you never pay a fee unless we make a financial recovery for you. We have a bilingual personal injury team and our Managing Attorney Jonah Wolfson is a bilingual Hialeah wrongful death attorney and personal injury lawyer in Hialeah . Just call us at (305) 285-1115 for your confidential and free consultation.
Our Miami accident and injury attorneys are here to help the residents of Hialeah and the surrounding neighborhoods of Miami Lakes, Hialeah Gardens, Doral, Graham Dairy, Miami, West Miami, Medley, Flagler and Miami Springs.