Injuries Caused by Defective Car Parts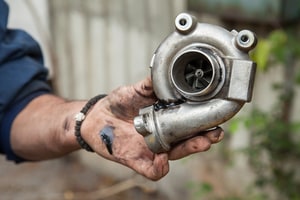 Car accidents are an everyday occurrence. Drivers who are not paying attention or driving in an unsafe fashion can cause an accident which can often result in severe injuries and property damage. Dangerous road conditions brought on by bad weather, construction, or high traffic can also lead to car crashes.
In some cases, however, accidents may not be the fault of the driver or the result of poor road conditions. Rather, they may occur due to a defect in parts used within a car. Defective parts can cause accidents or they can directly result in injury to victims within a car.
The National Traffic Safety Administration serves many roles to ensure driver safety, including investigating defects in cars. They establish the safety standards for cars and enforce them we necessary. Vehicle manufacturers are expected to ensure the vehicles they make and sell are safe. Defective airbags, as an example, can cause injury to victims if they automatically deploy, regardless of an impact. In 2014, millions of cars with defective airbags were recalled as they were could cause injury.
Defective Car Part Claims
There are two types of defective car part claims. Car parts may have a defect in the design, which can lead to injury if it results in an accident. A manufacturing defect can occur in there is an error in the process of making the part. The design may be safe, but a mistake occurred somewhere in the manufacturing process.
Common Defects in Car Parts
As people use their cars and report problems, automakers may issue recalls when they become aware of mass problems. Over 28 million cars were recalled in 2017 in the US. In 2018, a recall was issued by Fiat Chrysler covering 66 of their models whose cruise control may stay active, even if a driver tries to turn it off. Almost 5 million cars that were manufactured between 2014 and 2018 were impacted. Ford issued a recall of its Ford Fusion cars that were manufactured between 2014 and 2018 as a defect may potentially exist that would cause the steering wheel to detach while the car is driving.
Other common defects include;
Seatbelts that malfunction or fail
Malfunctioning airbags
Steering wheel or system malfunctions
Defects in tires
Fuel systems that are defective or leak
Transmission defects
Injury from a Defective Car Part?
If you've incurred an injury as the result of a defective car part, or suspect that you may have been, contact the personal injury attorneys at Wolfson & Leon at (305) 285-1115. Cases involving defective car parts can be complex as there may be multiple parties involved in the manufacturing process. Potential parties that may have liability include the designer of the part, the manufacturer of the part, as well as the auto company who put the car together. In addition, liability may exist for other parties that had involvement with the shipment and delivery of the parts, as well as those who may have stored them.
A Florida personal injury attorney can navigate the process by examining the accident to determine which party, or parties, may have responsibility for the defective part. Automakers, designers, and entities that handle manufacturing, shipping, and storing are often large companies that have plenty of resources available to fight a claim. Engaging a Florida personal injury attorney who can work with car companies, legal teams, and insurance companies on your behalf can help you to file a claim and recover compensation for your injuries.
Recovering Damages from a Defective Car Part Accident
A defect in a car part can result in a serious car accident. An airbag that deploys while driving, or does not deploy in an accident, loss of electrical controls, or other malfunctions in steering, transmission, or seatbelts can result in severe, even fatal, injuries to all parties in the car.
If you have been injured as the result of a defective car part, you may receive compensation to cover the costs incurred for medical treatment, continuing care, lost wages, as well as damage to your property. If the designer, manufacturer, or other party to the case are found negligent, you may be eligible for other damages, such as pain and suffering.
South Florida Defective Car Part Personal Injury Law Firm
If you or a loved one has been injured in an automobile accident that was the result of a defect within the components of a car, contact the Florida personal injury attorneys at Wolfson & Leon for help. For over 50 years, our personal injury attorneys have represented the rights of victims who have been injured in accidents including being injured as the result of a defective car part.
If you suspect that a defective car part caused your injury or an injury to your loved one, the Florida personal injury lawyers at Wolfson & Leon can review the merits of your case and provide guidance as to what options are available to you. They can help you to get your life back to order. For a free consultation, contact Wolfson & Leon at (305) 285-1115.
South Florida personal injury lawyers
Wolfson & Leon proudly serves the residents of South Florida from its offices located in Fort Lauderdale, Miami, Fort Myers, and West Palm Beach. We defend the rights of our clients and help them to recover the compensation they need to their lives back in order. If you or a loved one has been injured through no fault of your own contact the personal injury attorneys at Wolfson & Leon at (855) 982-2067.