Injuries Caused by Dangerous Beauty and Personal Care Products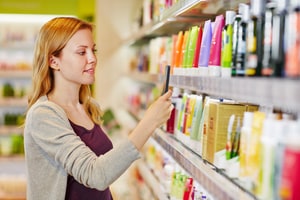 Beauty and personal care products are intended to make us look and feel better. Makeup, shampoos and conditions, and hair coloring products can change our look, as well as cover up the blemishes and gray hair. Creams and lotions bring moisture to our skin and can help to relieve skin irritations. Toothpaste, soaps, and deodorant help keep our personal hygiene up to par.
While we often think of beauty and personal care products as being made with natural and safe ingredients, many times they can contain chemicals or other irritants that can react negatively with our skin, hair, and bodies. In some cases, components used within the products were not adequately tested or potential side effects were not properly disclosed on the packaging.
Injuries common to beauty and personal care products
Some of the most common injuries that result from the use of beauty and personal care products include
Redness, itching, or swelling
Rashes and other skin irritations
Burns
Changes in skin pigmentation
Scarring or permanent disfigurement
Loss of hair
Eye irritations
Infections
Allergic reactions
In some cases, bladder cancer, some auto-immune diseases, and damage to lungs has resulted from the use of certain beauty and personal care products.
What to Do If You've Been Injured
In many cases, injuries may consist of short-term rashes, itchiness, or redness that goes away after a few days. For injuries that are more serious, such as burns, infections, or severe allergic reactions, seek medical attention as soon as possible.
If you have incurred a serious injury as the result of using a beauty or personal care product, there are three factors that you will need to prove in order to have a case.
Dangerous product: You will need to prove that the product is dangerous. Whether it contains a chemical that is damaging or produces a dangerous reaction to your skin, hair, or body upon use, you will need to prove that its use was dangerous.
Followed directions: You must demonstrate that you followed the directions when using the product and that you used the product in the way it was intended.
Use of the product was the direct cause of your injury: Whatever injuries you incurred must be the direct result of using the product.
Victims that are able to prove these three factors may be entitled to recover the medical costs incurred and wages lost while recovering from the injury.
Who has Responsibility?
There can be many parties that have liability when a beauty or personal care product causes an injury. The company that tested and manufactured the product may be liable if they didn't adequately test the ingredients, properly mix and store ingredients to prevent reaction, or failed to disclose any known health risks when using the product.
A retailer or website may be held responsible if they knew there were issues with the product and they continued to sell it. In addition, if they make false representations about the product's capabilities or do not disclose the appropriate usage information to its consumer, it may also be liable. Beauty salons and other personal care salons that use these products may also be liable if they were used incorrectly, used in the wrong dosages, or they did not notify the customer of any potential health threat or allergens.
In some cases, multiple parties may have responsibility. If the product manufacturer is aware of a problem, but does nothing about it, they may be considered negligent. Retail stores or beauty salons that may have knowledge of these problems, but continue to sell or use the product to the detriment of their customers' may also be liable. In these cases, a separate action may be brought against one or more parties involved.
I've Been Injured – Now What?
If you've been injured as the result of using a beauty or personal product, it is important to compile as much information as possible. Evidence that can document your injury includes;
Take pictures of the affected area. If the affected area occurs over a period of time, take photographs that will document the time and date
Keep all bottles or tubes that the product came in, as well as any instructions and exterior packaging. Do not pour out or use the remaining product.
Should you have any witnesses to your injury, take down their name, contact information, and a written statement to describe the injury. If your injury occurred in a salon, try to document what occurred, as well as a written statement.
Obtain copies of your medical bills
If your injuries are serious, seek medical attention immediately. Less serious injuries should be checked out by a doctor as well to make sure that you heal properly.
Contact a Florida personal injury attorney. Product liability claims can be complex. Proving the three elements within a beauty or personal product case, requires the expertise that legal representation can give you. They can help to navigate the process, communicate with insurance companies and other attorneys on your behalf, as well as determine the best course of action to take on your case.
Beauty and Personal Product Injuries in South Florida
If you or a loved one has been injured from using a beauty or personal care product, Wolfson & Leon can help. For over 55 years, our attorneys have defended the rights of injured victims. Our Florida personal injury attorneys will review the specifics of your case and advise you of your options. They can help you to get your life back in order. For a free consultation, contact Wolfson & Leon at (305) 285-1115.
South Florida Personal Injury Lawyers
With offices located in Miami, Fort Lauderdale, West Palm Beach, and Fort Myers, Wolfson & Leon proudly serves the residents of South Florida. If you or a loved one has been injured through no fault of your own contact the personal injury attorneys at Wolfson & Leon at (855) 982-2067.