Victims of Crime at Florida Child Care Facilities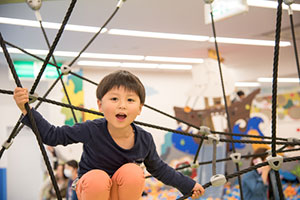 If your child was injured at a Florida child care or daycare facility, then you are rightfully concerned. But if your child was injured because of a criminal act at the facility, then you will want to speak with the very best Florida childcare crime victim lawyer you can locate. This is completely understandable – especially when it comes to our children.
At Wolfson & Leon, our Miami children crime victim compensation attorneys have assisted injury victims since 1963. Our bilingual attorneys and staff are available to help you and your family. We provide free consultations and never charger a fee unless we make a financial recovery for you. So, call us at (305) 285-1115 and get the information you need so you can make the decisions you need to for you children.
Florida Child Care Facility Victims of Crime
News for crimes in daycare facilities takes the world by storm. Kids are the most fragile members of our community and get everyone's compassion. In that fashion, parents are very picky when choosing a daycare for their child. When they do, they leave the kid to someone they trust and expect their child to receive the best care, as if it was their own.
Child care providers have the best intentions and do their best to provide excellent care for kids, but they can still fail to be perfect. Crimes occurring at child care facilities usually involve violence against children. It can be:
Physical violence by child care staff
Physical violence by outsiders
Sexual abuse by child care staff
Sexual abuse by outsiders
Child Care Facilities Liability
Child care facilities can be liable for personal injuries due to crimes that occurred on their own premises. They owe children a duty of care, meaning the law obliges them to provide them with a safe environment regarding their age. When it comes to safety, child care facilities must meet strict standards.
If they fail to keep up with these safety rules, the child care facilities breach their duty of care. If that leads to any personal injuries for any of the kids, they can be legally responsible for that.
Crimes in child care facilities usually occur due to child care owner or management negligence. Although they are aware of the risks, sometimes they do any of the following:
Failure to screen employees. Every child care facility must do proper screening and background check of every potential employee. Many of the crimes at child care facilities are committed by employees. Parents leave kids there in trust that the staff will take care of them as if they were their own, making them vulnerable to bad employee behavior.
Failure to secure the facility. Employing security services as well as putting adequate security procedures in place is essential for keeping the facility free from intruders.
Failure to install security cameras. Child care facility security staff should supervise every inch of the facility.
Failure to maintain the property properly. Intruders shouldn't have easy access to the facility. By proper maintenance of fences, doors and windows, the child care facility will limit their access significantly.
Failure to anticipate criminal accidents. Whether the neighborhood has high or low crime rates, the facility management cannot afford to act as if crime doesn't exist. Children are very vulnerable. Only one single abuser is enough to cause
irreparable damage to them.
Child Care Facility Crime Victims
As a parent or a guardian of the child, you are the one who has to take action in a case of personal injury caused by crimes at child care facility. If he or she has been a crime victim there, you will have to wait for the criminal procedure to end, but in the same time, you can contact a Florida crime victim injury lawyer to figure out who is liable for damages recovery. The criminal offender is always liable, but you should also investigate if the child care facility failed to meet the duty of care, that would otherwise have prevented the crime. Besides, your case might qualify for compensation from the Florida Bureau of Victim Compensation. If you meet the requirements set by law and apply before the deadline, you and your family may be compensated for the injuries from a daycare or child care crime without waiting for the criminal procedure to end.
Miami Crime Injury Lawyers Helping Children Victims
At Wolfson & Leon, our Miami crime victim compensation attorneys are standing by to help you and your children. Call us now at (305) 285-1115 for your free consultation. We are available to assist families throughout Florida including South Florida and the entirety of the state including Miami, Florida Keys, Fort Lauderdale, West Palm Beach, Jacksonville, Gainesville, Orlando, Tampa, Naples, Fort Myers, Tallahassee and Sarasota.