Homeowner Association (HOA) Crime Victims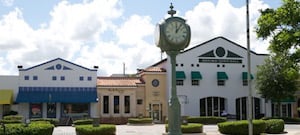 Homeowner associations' duty is to provide safety to residents and community. HOA boards are filled with concerned citizens who want to help and serve the community, but sometimes things deviate from plans. Crimes happen everywhere, even in places secured with special care. No matter how good the intentions of HOA members might be – crimes will happen. If the HOA failed to perform in a manner consistent with their assigned and assumed duties, the homeowner's association could also be responsible for the damages you suffered in a criminal attack.
If you are a crime victim in an attack in premises managed by a homeowner association, the criminal offender will be liable for your personal injuries. However, under certain circumstances, you can claim damages from the HOA as well. To be sure about that, call our Florida HOA crime victims lawyers at Wolfson & Leon. We will investigate the specific circumstances of your case and help you recover damages as you deserve. Call us now at (305) 285-1115 for your free consultation.
Homeowner Association Liability
Whether you are resident of the property managed by the HOA or not, the HOA can be liable for your personal injuries if the accident meets certain requirements. They owe residents and visitors a duty of care, which means they must do what is necessary to provide a reasonably safe environment for residents and visitors. Breaching this duty might lead to failure to prevent foreseeable criminal attacks. If that is the case, injured crime attack victims may have the right to claim damages against the HOA.
Homeowner Associations can meet the duty of care by providing proper security of the common areas under their management. Failure to properly secure the common areas can include:
Failure to anticipate foreseeable crimes. There is no crime-immune community. Crimes must be anticipated by those who have taken responsibility to take care about the community. If the neighborhood is regular target of assailants, HOA can't avoid responsibility by turning a blind eye.
Failure to inform residents and guests of crimes. Homeowners associations must inform residents about crimes occurring around and keep the community alert of menaces. This is an ongoing and continuing duty.
Failure to implement proper security measures. Duty of care means implementing the right security measures for foreseeable crimes.
Neighborhood watch failures. Although neighborhood watches have safety in mind, there have been accidents of shootings committed by negligent armed neighborhood watch members. Also, neighborhood watch members must be properly screened. That is the responsibility of the HOA when it organizes the watch.
All these failures often overlap and run together in communities managed by homeowners' association but have in mind that only one of them is enough to keep them liable for your personal injury caused by a criminal attack. Negligence by a homeowner association may allow assailants' access to the community and commit armed robberies, murders, rapes and other sexual assaults, battery, and other crimes. If you or your loved ones have been a victim of such an attack, make sure you consult the best Florida negligent security lawyer you can identify to figure out if your case meet the requirements for damages recovery against the HOA.
Miami Crime Victim Compensation Lawyers Serving Florida Victims
At Wolfson & Leon, our Miami crime victim attorneys have helped injured victims in Florida since 1963 and we are ready to help you too. If you were severely injured as the result of a criminal act, or if you lost a loved one in a horrible crime, then call us and allow us the opportunity to help. We may be able to identify different parties or entities that might be responsible for your losses. Call us at (305) 285-1115 for your free consultation.
Our Miami crime victim compensation lawyers help injured victims throughout South Florida including the localities of Hialeah, Hollywood, Miami, Coral Springs, Plantation, Lauderhill, Miami Gardens, Doral, Overtown, Miami Lakes, Aventura, Fort Lauderdale, West Palm Beach, Liberty City, Key West, Marathon, Miami Beach and Kendall.