Marsy's Law for Florida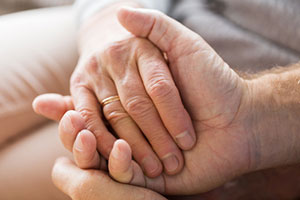 Crime victims in Florida should, at a minimum, have equal rights with the accused and convicted individual - nothing more and nothing less. This is the idea behind the Florida Constitution Revision Commission Proposal 96, better known as Marsy's Law for Florida. The movement Marsy's Law for All stands behind the proposal for amending the Florida Constitution, as the Sunshine State is one of the only fifteen states left that haven't passed this law.
The proposed law is already before the Florida Constitutional Revision Commission and has gained some popularity among important figures already. CRC Commissioner Tim Cerio rushed to show his support for the law, saying that by placing clear, enforceable rights and protections in our state's most powerful legal document, they ensure victims and their families have a voice. Sen. Lauren Book, a sexual abuse survivor herself, acknowledges the fear and isolation victims go through, and says that Florida needs this law, so victims and their families will finally be given the equal rights, dignity and respect they deserve.
Marsy's Law aims to bring equity between crime victims' rights with accused and convicted persons' rights. Although the rights of the latter are enumerated in the United States Constitution, as well as all state constitutions, none of crime victims' rights have been enumerated in the US Constitution and fifteen US states. The Marsy's Law idea isn't just to enumerate the rights, though. The real purpose is enhancing crime victims' rights and bringing them on the same level with accused and convicted persons' rights.
Marsy Nicholas
The law is named after Marsy Nicholas, a girl who was stalked and murdered in 1983 by her ex-boyfriend. Only a week later, after visiting her grave, her brother and her mother entered a grocery store and were stunned by the fact that Marsy's murderer was there upon being released on a bail. This painful event sparked the whole movement, now led by Marsy Nicholas' brother, Dr. Henry T. Nicholas. So far, they have made a huge impact - six states have enacted the law so far: California, Illinois, South Dakota, North Dakota, Montana, and Ohio.
If Florida Constitution is amended, the following rights will be listed:
to be treated with fairness and respect for the victim's safety, dignity and privacy;
upon request, to reasonable and timely notice of and to be present at all proceedings involving the criminal or delinquent conduct;
to be heard in any proceeding involving release, plea, sentencing, disposition, parole, and any proceeding during which a right of the victim is implicated;
to reasonable protection from the accused or any person acting on behalf of the accused; upon request, to reasonable notice of any release or escape of an accused;
to refuse an interview, deposition or other discovery request made by the accused or any person acting on behalf of the accused;
to full and timely restitution; to proceedings free from unreasonable delay and a prompt conclusion of the case;
upon request, to confer with the attorney for the government; and
to be informed of all rights enumerated in this section.
If passed by the CRC Commission, the law will be placed on 2018 General Elections ballot as a Florida constitutional amendment. A poll conducted in October 2017 showed that 83% of voters would support the law. The proposal must be supported by at least 60% of voters to find its place in Florida Constitution.
Miami Crime Victim Injury Lawyers
We understand the importance of this law and the impact it could have on crime victims. At the Wolfson Law Firm, our Miami crime victim compensation lawyers support the efforts of the Marsy's Law campaign. We continue to be available to speak with injured crime victims throughout Florida and we never charge for our consultations. We have worked for injured victims since 1963 and we are here to help. Call us at (305) 285-1115 for your free consultation and let us answer your questions.