North Miami Beach Slip and Fall Accidents
North Miami Beach (NMB) Slip and Fall Injury Lawyers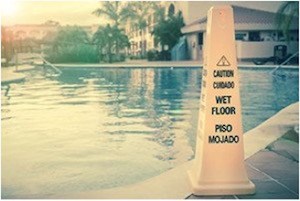 If you get hurt in a slip and fall in North Miami Beach, you will need the advice and guidance of a NMB personal injury attorney. At Wolfson & Leon, our NMB slip and fall lawyers can assist you in understanding:
Our Miami personal injury lawyers will even explain to you how to represent yourself in a slip and fall injury claim. At Wolfson & Leon, we are responsible to our past, present and future clients to inform and educate folks on what to expect and do when they are hurt due to the negligence or intentional acts of another person or corporation.
Slip and fall accidents in North Miami Beach can be difficult to prove. Commercial stores, supermarkets and shops are often reluctant to settle because of a mistaken belief that if they settle cases it will encourage more people to sue them. Insurance defense attorneys encourage this behavior and have a financial interest in continuing to "deny, delay and don't pay" claims. What does this mean for you if you are injured in a NMB slip and fall accident? You will most likely need experienced and aggressive NMB injury attorneys on your side who will fight for you and protect your best interests.
North Miami Beach Stores, Shops and Supermarkets
All you need to do is travel on 163d Street and Biscayne Boulevard in North Miami Beach and you will see a wide variety of shops, retail stores, supermarkets, restaurants, convenience stores and gas stations. These include:
PF Changs
Home Depot
IHOP
Publix
Walmart
Winn-Dixie
Houston's
Ross Dress for Less
Marshall's
Target
These commercial property owners want you to visit them and ultimately spend your hard earned money with them. But when you go to their store, they are making a promise that their store is safe. But that promise is broken time after time and good people get hurt. Given the "deny, delay and don't pay" posture of these stores and their insurance companies, a lot of people are stuck wondering what to do and how to get justice for their NMB slip and fall injuries.
NMB Slip and Fall Attorneys
The NMB slip and fall attorneys at Wolfson & Leon have represented North Miami Beach residents and people injured in NMB slip and fall accidents since 1963. We are familiar with the types of injuries that are common to NMB slip and fall accidents including:
Head Injuries in NMB in NMB Slip and Fall
Traumatic Brain Injuries from NMB Slip and Fall Accidents
Facial Injuries Resulting from NMB Slip and Falls
Broken Bones Caused by NMB Slip and Fall Accidents
Torn Muscles, Ligaments and Tissues in NMB Slip and Fall Accidents
We take a team approach in handling NMB slip and fall injury accidents. Our NMB slip and fall lawyers work with medical and engineering experts to make sense out of what happened to you in your NMB injury accident. We understand that time is money and we work diligently to bring your NMB injury case to settlement or jury verdict as quickly as possible.
NMB Personal Injury Lawyers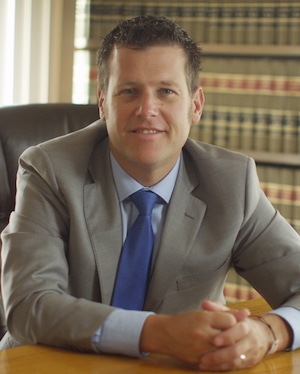 At Wolfson & Leon, our
NMB personal injury lawyers
can assist you if you were injured in a NMB slip and fall. We will meet with you at your home or in our office. We will be available to discuss your case during our representation of you and your family.
The Managing Attorney of Wolfson & Leon is Jonah Wolfson. He is a bilingual NMB wrongful death and personal injury attorney. Jonah has served his community as a Miami Beach City Commissioner for eight years. Allow Jonah and his NMB personal injury team help you. All you need to do is call us at (305) 285-1115 and let us get started on your case right now.
Our NMB wrongful death and injury lawyers have served South Floridians in a variety of injury and death cases including but not limited to the neighborhoods of Hollywood, Miami Beach, Hallandale, Miramar, Aventura, North Miami, Pembroke Pines, Miami Shores, Surfside Bal Harbor, Edgewater, Ojus, Golden Glades and Miami Gardens.
Call (305) 285-1115 Today to Speak with a NMB Accident Lawyer