Miami Storefront Car Crashes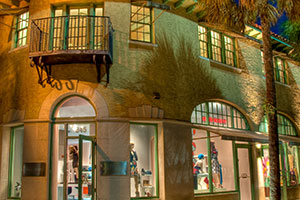 Being injured in a storefront car crash is a traumatic experience. Without any notice, patrons and employees who are going about their daily routine may be suddenly hit by an oncoming car that comes barreling through the window or wall of a store or restaurant. Storefront crashes can also strike pedestrians walking on sidewalks in front of the store, careen through outdoor seating areas of restaurants or bars, and even hit patrons sitting on benches located near the doors.
Luckily, some patrons or employees may see or hear the car coming, thus avoiding harm by quickly moving out of the way. In other cases, however, cars driving through windows and walls may hit the people inside without any warning. Flying debris from the crash can hit or even pin down patrons and employees. An estimated 4,000 people are injured every year due to storefront crashes in the country, according to the Storefront Safety Council. Sadly, an additional 500 people lose their lives each year in accidents that, for the most part, could be prevented.
The city of Miami was incorporated back in 1896, which had an estimated population of 400. Since that time, Miami and its surrounding cities and communities have grown considerably. Over 440,000 residents call the city of Miami their home. Overall, the population of Miami-Dade County, has well over 2.7 million residents, with approximately 440,000 residents calling the city of Miami home. The city is racially diverse as approximately 70% of the population in the greater Miami area is Hispanic, with the remaining 29% being African American and 11% white.
Miami is a melting pot of different ethnicities and cultures. Large influxes of immigrants from other countries, such as Cuba, Haiti, and Puerto Rico have added to the mixed culture that defines Miami. Its affluent areas along the coast, such as South Beach and Coral Gables, attracts wealthier families. Downtown Miami has a thriving business district that fosters international banking and business activities. It also has doses of culture, offering art galleries, museums, historical sites, as well as cultural centers. But perhaps the biggest draw for Miami are its famous beaches and nightlife, which draw millions of residents and visitors each year.
Miami Storefront Crash Lawyer
The personal injury lawyers at Wolfson & Leon work with victims of storefront car crashes. Whether hit directly by a car or flying debris, we defend the rights of victims who have sustained injuries as the result of storefront accidents. If you or someone you love has been injured in a storefront car crash, the personal injury lawyers at Wolfson & Leon can help. If you need to pursue a claim, recover lost wages, or can't pay your medical bills, the personal injury attorneys at Wolfson & Leon can help you to navigate through the complexities of storefront accidents. Our Miami storefront car crash attorneys can answer your questions, as well as help you to pursue a claim. Our personal injury lawyers serve their clients in many ways including;
Miami distracted driver storefront car crash personal injury attorney
Texting and driving storefront accident injury lawyer in Miami
Miami storefront accident personal injury attorney
Shopping center storefront accident personal injury lawyer in Miami
Miami failure to stop car accident personal injury attorney
Rear-end car crash lawyer in Miami
Miami distracted driver car accident personal injury lawyer
Grocery store crash personal injury accident lawyer in Miami
Miami car crash lawyer personal injury attorney
Pedestrian walkway accident personal injury lawyer in Miami
Miami mall accident personal injury attorney
What Factors Contribute to a Storefront Accident?
Age: In the state of Florida, age appears to be a factor that may contribute to a storefront accident. Not only does Florida lead in the total storefront crashes that occur in the nation each year, 43% of storefront car crashes involve elderly drivers.
Operator Error: Pedal confusion or putting a car into drive instead of reverse, will result in the car travelling in the wrong direction and often at a higher speed than anticipated. Operator error and pedal confusion account for over half of the storefront crashes that occur in the nation each year.
Driver distraction: Cell phones, texting, or using a GPS system while operating your car can impact the driver's concentration and focus. This distraction may contribute to operator error. When drivers aren't focused, they may not pull into parking spots properly hitting pedestrians on the sidewalks. Lack of focus may also cause them to hit another car, pushing it in the side of a wall or window.
Intoxication: Of the storefront crashes that occur each year, approximately 17% are the result of driver impairment due to alcohol.
Miami Personal Injury Law Firm
Wolfson & Leon has defended the rights of personal injury victims for over 55 years. Our personal injury attorneys will represent your interests with insurance companies and legal teams as they pursue compensation on your behalf. Victims who have been injured in a storefront car crash may be unable to pay their medical bills or support themselves due to an inability to work. We can help you to receive the compensation that you deserve to recover from your injuries.
If you or a loved one has been injured as the result of a storefront crash, contact the Miami personal injury attorneys at Wolfson & Leon at (305) 285-1115 today for a free consultation.
With offices located throughout South and Central Florida, Wolfson & Leon represents victims that have been injured throughout the greater Miami area, including the surrounding cities of Coconut Grove, Coral Gables, Tamiami, Westchester, Kendall, Kendale Lakes, Miami Springs, Miami Beach, and Miami Gardens. If you or your loved one has been the victim a storefront crash, contact the Miami personal injury attorneys at Wolfson & Leon at (305) 285-1115 for help.