Motor Vehicle Accident Lawyer in Miami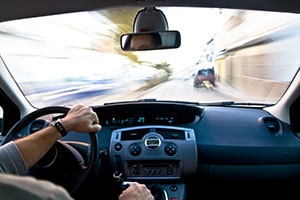 Wolfson & Leon was established in 1963. Since then, our Miami motor vehicle accident attorneys have served people like you to recover financially for all the Miami motor vehicle accidents possible. All the auto accidents could have been prevented if there wasn't someone who broke the safety rules. But, now you are injured due to their negligence and need to talk to a motor vehicle accident lawyer in Miami as soon as possible.
Motor vehicle accidents happen all around South Florida, including Miami. There are more than 50,000 motor vehicle crashes in Miami-Dade every year. This translates into many personal injuries, hence the plenty of calls that our Miami personal injury lawyers receive regularly.
You are welcome to call us for free consultations at (305) 285-1115. We always start with free consultations because we believe that people should be well-informed about their chances for damages recovery before pursuing it. Call us, tell us about your case, and ask anything you want to know. Once we clarify the facts of your case, we will let you know what can be done. You'll be able to make an informed decision at no obligation to hire us. If we think that you have no chance to recover financially, we will let you know for free of charge. If our experience shows that cases like yours end up in damages recovery, we will let you know about that, again for free of charge. We are in this business for more than 50 years, and we know what can be done. That's why we charge fees only when we have recovered for you. Until then, you pay nothing.
Motor Vehicle Accidents and Personal Injuries in Miami
Motor vehicle accidents in Miami happen due to various reasons. The roads and streets are not always designed to promote safe driving; people often drive under the influence of substances, they text or talk on the phone while driving, get angry behind the wheel, and so on. These behaviors inevitably lead to potential personal injuries. People keep making the same mistakes repeatedly, causing some serious injuries, such as:
Head injury
Brain damages
Scarring
Spinal injuries
Broken bones
Back injuries
Neck injuries
Disability-causing injuries
Broken ribs
Bruises
Burns
Broken limbs
Hip injuries
Ankle injuries
Financial Compensation Due to Motor Vehicle Accidents in Miami
We want to get our clients the compensation they deserve. We know that insurance companies often try to avoid paying the full compensation for covering all the expenses. If they have offered you something already, do not accept it before speaking to a Miami personal injury attorney.
Contact us, and we will evaluate your case and let you know if that is a good offer. If it's not the maximum amount you could get, we can help you negotiate with the insurance company for more. We are in the personal injury field since 1963, and we understand personal injuries due to car accidents. In addition to witnesses, we work with physicians and expert witnesses to build a strong case for you. That's how we build a strong negotiating position against the person responsible for your injuries. Only then we propose a settlement demand to them. If they delay or do not respond, we do not hesitate to file a lawsuit and, when called for, go to jury trial.
Motor Vehicle Accident Lawyers in Miami
Do not hesitate to call us for free consultations. Our Miami motor vehicle accident law firm is available to you 24/7. Our bilingual Miami motor vehicle accident lawyers at Wolfson & Leon are reachable at (305) 285-1115. Call now and learn about your options. We don't ask for fees unless we recover.
We serve Miami, Hialeah, Kendall, Little Haiti, Coconut Grove, Homestead, Hialeah Gardens, Miami Gardens, Brickell, Miami Lakes, Miami Beach, and the rest of Miami-Dade County.